Karla Camila Cabello Estrabao is a popular singer and song-writer. She is a Cuban-American who became famous when she was part of the girl band Fifth Harmony. Then later Cabello made many solo performances and she left the group to start a career. Camila Cabello age is twenty-three now. Her debut album titled Camila got first place in the billboard 200. Know all the details of Camilla Cabello background and Camila Cabello and Shawn Mendes relationship here.
Background information
Camilla Cabello's place of birth is Havana, Cuba and her birth date is March 3, 1997. The names of her parents are Sinuhe Estrabao and Alejandro Cabello. She spent her growing up years in Cojímar located at East Havana. She has a young sibling named Sofia. When she turned five her family moved to Miami, Florida. She got American citizenship in 2008. She went to Miami Palmetto High School but left it in ninth grade as she wanted to pursue a career in acting. But she got her high school diploma later.
Profession
Camillo became part of the X-factor show and because of that got an opportunity to join a girl band named Fifth Harmony. They released Better Together in 2013 with albums titled Reflection and 7/27. Cabello went on many tours with her girl group. In 2015 she formed collaborated with singer Shawn Mendes for the duet "I Know What You Did Last Summer". The song became very famous. Then she partnered with rapper Machine Gun Kelly for the single Bad Things. This made her one of the influential teens of 2016. Then on December 18, 2016, Cabello exited from the girl group.
Camilla Cabello Romance and other songs
On January 25, 2017, she collaborated with DJ Cashmere Cat "Love Incredible". Then she became part of Pitbull's The Fate of the Furious soundtrack. She released her debut solo single titled "Crying in the Club". In 2018 she got nominated for two Grammys for the song Havana. In 2019 there was news of Cabello chosen to act in a Cinderella musical comedy film.
In June 2019 she unveiled the song titled "Señorita" along with Shawn Mendes. It got the number one place in the charts. It also got nominated for Grammys and became the best-selling song of the year. Camila Cabello's Romance song teaser released on September 1, 2019. The first two singles of the album are "Liar" and "Shameless" and it released on 5th September. The whole Romance package released on December 6, 2019. She is set to release new songs in the future after her recent success My oh my.
Camilla Cabello stature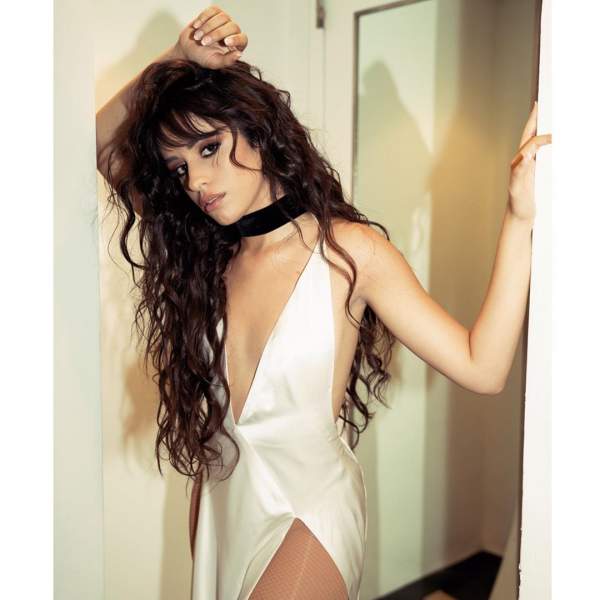 Camillo Cabello height is 157 cm and her weight is 50 kg. She has brown eyes and hair. The singer has a soprano vocal range. When growing up she listened to the songs of Alejandro Fernández and Celia Cruz. Most of her album contains reggaeton, hip hop, and dancehall elements. Some of her inspirations are Michael Jackson, Rihanna, Shakira, Beyoncé, John Mayer, and many more. She got inspired by the writing style of the artists Taylor Swift and Ed Sheeran.
Camilla Cabello's relationships
Firstly Cabello dated Matthew Hussey a writer and a dating coach. She met him on the sets of Today. Then from 2019, she started a relationship with singer Shawn Mendes. Many of the fans criticized Camila Cabello Shawn Mendes relationship of being a publicity stunt however Mendes dispelled it by saying that it was not. Both Cabello and Mendes showed that they are in serious in their relationship by posting many of their activities together on Instagram.
One post showed them kissing each other and in others, they sang the song Senorita. Mendes also spent the COVID 19 quarantine in Cabello's home in Miami. From time to time they came out wearing masks to have a walk and those moments got caught by the paparazzi.
The net worth of Camilla Cabello
Camilla Cabello net worth is $14 million. With her hard work and determination, she earned this money. At first, she received a lot of success with her girl group Fifth Harmony. Although a lot of controversies happened because of her living in the group she started a successful solo career. Her debut song was a hit and then she repeatedly gave several hits. She has also appeared in popular shows such as "Faking It,", "Saturday Night Live", "The Ride" and lots more. She prefers to be in the spotlight and is one of the successful singers now.
The singer is also supporting many charities. She joined with Save the Children in 2018 to raise funds. She is also supporting the Children's Health Fund which is a non-profit organization that is offering money for the children born in small-income families. In 2020 she raised awareness and funds during the COVID 19 pandemic. She and Shawn Mendes joined the protests in Miami that happened for the death of George Floyd.
Conclusion
Camilla Cabello is a great singer. She is a bright star and a pop icon. Many young people get inspiration from her for her singing talents and attitude.