What makes an extraordinary chocolate cake? Add one bowl and a few ingredients to make this fudgy chocolate cake. Rich in flavors and tender moist chocolate cake recipe with chocolate frosting and the adequate amount of sweetness. This is what dreams full of chocolate look like.
Muffin. Chocolate Fudge. Cupcake. Chocolate Cake has got to be the most appetite recipe in the world
The Best Spongy Chocolate Cake Recipe
The chocolate cake is best when its last bite is as delicious as its first. Sweet Chocolate flavors spread all over your mouth when it's made with cocoa powder and tender moist crumb. You can enjoy the cake plain or can sprinkle powdered sugar or can add a scoop of ice cream on the top of the cake, whatever you add, it truly is perfect.
Let's walk through the most mouth-watering recipe. In less than an hour, you can enjoy a scrumptious, delicate, moist, made from scratch chocolate cake.
Ingredients 
1 cup of milk
2 cups of all-purpose flour
3/4 cup powdered sugar
1 1/2 teaspoons of baking powder
1/2 cup of cocoa
1 teaspoon of salt
1 teaspoon of baking soda
2 eggs
2 teaspoons of vanilla extract
1/2 cup vegetable oil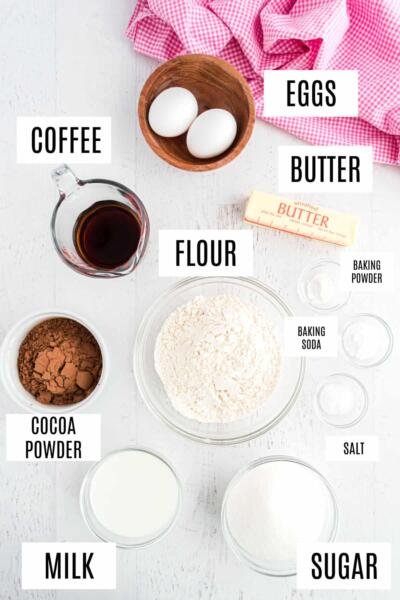 Step by Step Instructions
Make sure you preheat your oven before starting to 180 degrees Celsius.
Add flour or oil on the pan to avoid the cake sticking on it.
Stir your ingredients well, so that flavors can easily ooze out.
It's time to pour the batter into the pan which you have prepared at the start, use a spatula to distribute the batter equally in the pan.
Then bake it for at least 30 to 40 minutes. Cool the cake completely and frost it.
What makes the cake moist?
The perfect combination of all the ingredients such as oil, milk, cocoa powder makes the chocolate cake recipe stand out. The fats in the oil, protein in milk and temperature makes the chocolate flavor develop nicely while baking and providing the essentials for that moist crumb you're looking for.
Also read: Margarita Recipe: How to Make Margarita?