Lil Mama and 5ive Mics have made their romance official. Yes, you heard it right! Recent Instagram posts confirm that the two are in a relationship. Sounds intriguing? Want to know more? You are in the right place then.
Let us find out more about the budding romance between Lil Mama and 5ive Mics.
Relationships are revealed in multiple ways. These days the most popular medium is social media. Hence Lil Mama and 5ive Mics relied on Instagram to confirm their romance.
Globally billions of people use Instagram. Thus within a short duration, many fans came to know about it. If you are a fan, then you must be enthralled as well. We sure are mesmerized.
The post concerned
Both of them separately posted about their relationship. Thus this proves that they are very serious about it. If you wish to see the post, then you might visit https://www.instagram.com/lilmama/?utm_source=ig_embed&ig_rid=6a4779dc-d161-4483-a2dc-1f8c64aa799d.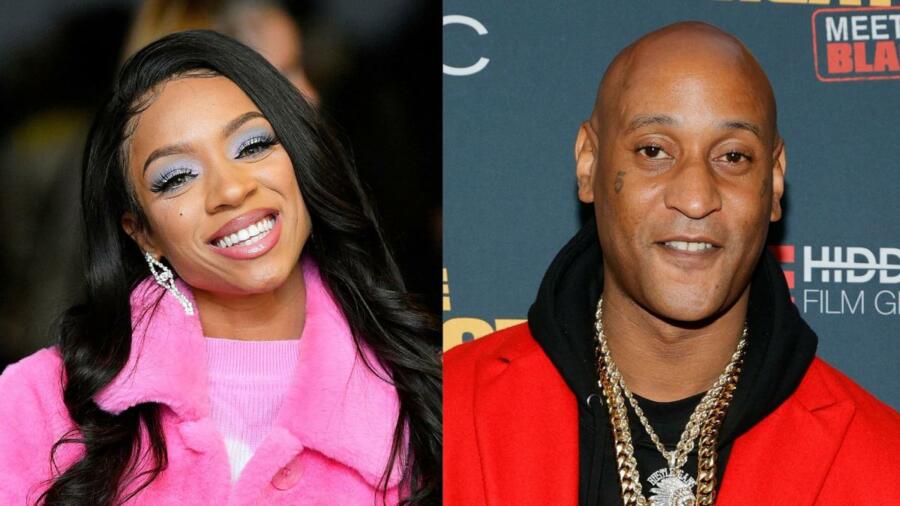 What did Lil Mama say?
Many people must know that the real name of Lil Mama is Niatia Jessica Kirkland. What she said is stated as follows:
"You Showed People The Love They Deserved When You Had Nothing. & Kept The Same Energy When You Made Something, Because of That, You Deserve EVERYTHING God has For You 💕🫡💯 I Love You @5ive_mics."
Hence the statement proves the sheer love between these two. The budding romance has all the right premises to reckon with.
She went on to say:
"Thank You For Being Fearless and Expressing Your Love For Me The Way You Do, I Appreciate it & Reciprocate ✈️✈️🆙🆙."
Naturally, the entire rapping community is very much intrigued about this entire facet. We all sure are fascinated because of it.
Similar outfits
What made this relationship-revealing process even more fascinating is their chemistry. Both of them wear matching pink apparel in the posts. Thus this shows the inherent coordination evident between them. We also find them engaging in PDA or public displays of affection.
Their laughing together shows a strong foundation of emotional bonding. Thus it is tremendously fascinating to see how the relationship has turned up.
Rumors were there for a while
It is interesting that there were rumors for a while about their relationship. This was especially observed after the release of Lil Mama's "Bestuy." Hence the latest confirmation means a lot to their fans worldwide.
View of 5ive Mics
He wrote in his profile,
"Laughter is good for the "Soul" Love ❤️ u @lilmama it's up forever‼️ #RealLove❤️ His & Hers ❤️ valentines Day❤️."
You can check it out at https://www.instagram.com/5ive_mics/?utm_source=ig_embed&ig_rid=0f9bece3-da60-498b-9007-0b1cf35eebfe.
How it matters to the artistic community?
Their relationship is important not only to the rapper community but also to the wider artistic community as well. Lil Mama now has an acting career as well. Therefore, collectively this development means a lot of new future developments.
Conclusion
To sum up, the recent confirmation of the relationship between Lil Mama and 5ive Mics is genuinely fascinating. We might anticipate several developments in the future. 
Also read: New "pay-to-win" Controversy Rises In Apex Legends