Ferran Torres is a popular Spanish footballer. He plays as a forward for La Liga club Barcelona and the Spain national team. He started his career at Valencia and made his senior debut in 2017. Then he moved to Manchester City in 2020 and won Premier League. After that, he departed for Barcelona and the Spanish National Team. Then he internationally represented Spain in many youth levels. He made his debut for the senior team in 2020.
This popular player is dating Sira Martínez. Do you know who Sira Martínez is? She is the daughter of Luis Enrique. It seems Torres is in a relationship with the daughter of Spain's coach for several months. Now only the relationship has become public. He also congratulated Sira Martinez through his Instagram stories after she won the CSN2* Polo Real Club de Polo de Barcelona. She rode the horse named Hannah van het Lambroeck. This is proof that the couple is very supportive of each other's careers. Here you can find all the details of Ferran Torres and Sira Martínez.
Who is Ferran Torres?
Ferran Torres is from Foios, Valencian Community. His age is twenty-one years old. He joined Valencia CF's youth setup in 2006 when he was six years old. In 2016 he was still a junior and then he made his senior debut by coming as a substitute. Then he was promoted to the B-side before the 2017–18 campaign. He scored his first senior goal in 2017. He got linked to FC Barcelona and Real Madrid which increased his clause to €25 million.
In August 2020 the English club Manchester City confirmed that Torres has signed a five-year contract with them. Torres inherited the shirt number 21 owned by club legend David Silva. From 2021 Torres left the club and moved to Barcelona. With them, he signed a 5-year contract until 2027. The buyout clause was €1 billion.
Torres is well known for his pace, creativity, technique. That is why he is considered a talented and promising player for the team.
Who is Sira Martínez?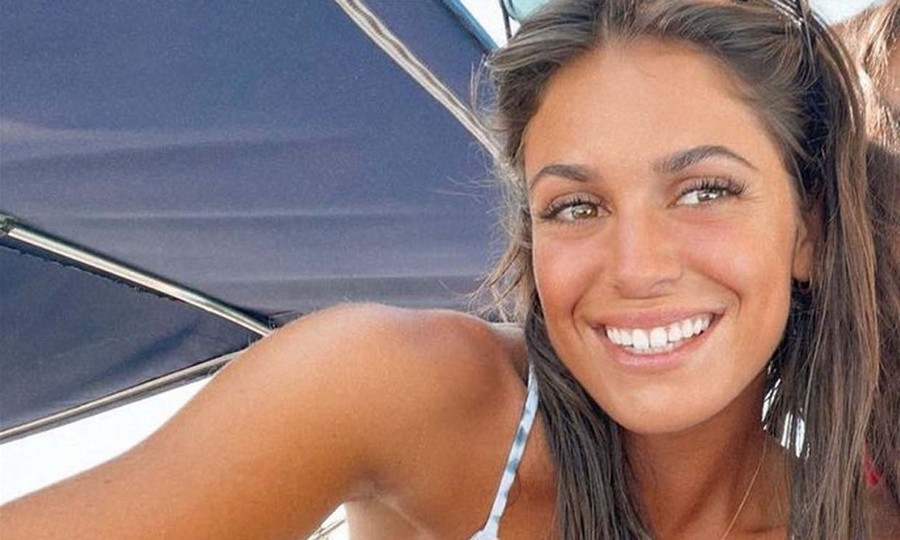 Sira Martínez is the beautiful daughter of Luis Enrique. She is a twenty-one-year-old equestrian. She is also an Instagram influencer. But she became even more famous after her relationship with Ferran Torres was discovered.
Martínez is the current champion of Spain and is part of the young riders. Everything indicates that she is talented to become a successful equestrian. She is taking part in international competitions too. Further, she is also instructing young riders.
She lost her young sister Xana which changed her life forever. She saw life differently after the tragedy. Before her sister's death, she was overwhelmed by simple problems. But now she has learned to deal with difficult problems. Now she is seeing the positive side of everything. Horse riding has become a refuge for her. Whenever she feels low she prefers to ride a horse to get back her joy.
Her boyfriend Ferran Torres is also having a good relationship with her dad. It has given him a chance to become a good player for Spain. Luis Enrique has welcomed Torres with open arms in his professional and also personal life. Torres said "I only have words of thanks. I consider him my father, is like our father. Since I have come to the National Team, he has spectacularly welcomed me, he has given me all his confidence. It's what any player wants". This shows that Torres respects his coach. He is also dating his daughter which has made their relationship even close.
Who is the father of Sira Martínez?
Sira Martínez is the daughter of Luis Enrique. He is a high-profile Spanish professional football manager and former player. Currently, he is the head coach of the Spain national team. Now his age is fifty-one years old. He is well known for his reputation as a versatile player. He could play in different positions. But most of the time he played as a midfielder. Besides he was noted for his stamina and temperament. In 2018 he got appointed as Spain's head coach for the first time.
In 1997 he married his long-time partner Elena Cullell on 27 December 1997. He lost his daughter Xana because of bone cancer when she was nine. She died on 29 August 2019. His eldest daughter Sira Martínez is the pride of the family. She is a talented equestrian and a horse riding instructor.
In his fifteen-year-long career, Luis Enrique has made a lot of money. His networth is $1 million. He also has many endorsement deals. He was sponsored by the sportswear company Nike and also featured in their advertisements. He has not stopped working for the football team of Spain.
The relationship between Torres and Martínez
ℹ️ Ferrán Torres mantiene una relación a distancia con Sira Martínez, hija de Luis Enrique, y ese podría ser otro de los motivos de peso por los que haya aceptado fichar por el Barça. @ElDesmarque_VCF pic.twitter.com/QMMKOprcjM

— Martin (@martinminan_) December 23, 2021
Ferran Torres and Sira Martínez are enjoying a steady relationship. They both confirmed their relationship through their Instagram posts. Torres congratulated his girlfriend on her success and through this many people came to know about their relationship. Many people speculate that Torres's recent signing for Barcelona is in some way linked to his love affair with the daughter of Luis Enrique. It seems they both are in a long-distance relationship for now. The news of the relationship resurfaced after former City striker was expected at Camp Nou.
After meeting Torres, Martínez was able to become good friends with Pep Guardiola's daughter Maria too. But after playing for the team it ended in disappointment as he was shown the yellow card. Many are discussing this on social media.
What is the Net Worth of Ferran Torres?
The networth of Ferran Torres is around 1.5 million euros. His contracts with various teams have helped him to earn a lot of money. Apart from this, his market value is around 40 million euros. He lives in a beautiful house in Spain with his family. Like many famous people, he owns a yacht.
Ferran Torres is becoming a star player on the Spain team. He also is dating the lovely brunette Sira Martínez.
Also read: The Truth About Ronnie Ortiz-Magro and Saffire Matos Relationship