George Timothy Clooney is a well-known actor, producer, and director. He received three Golden Globes Awards for his acting talents. He started his acting career in 1978 and later got recognition for his part in ER. His biggest film that received commercial success is Ocean's Eleven. He is one of the influential people in the world and one of the members of the Council on Foreign Relations. He is fifty-nine years old now. Know all the information and facts about George Clooney here.
Background information 
The birth date of Clooney is May 6, 1961, and his birthplace is Lexington, Kentucky. The name of his mother is Nina Bruce who was a beauty queen and served as a city councilwoman. The name of his father is Nick Clooney who worked as an anchor and host. Clooney comes from English, German and Irish ancestry. He has an elder sister named Adelia.
Clooney got educated at Blessed Sacrament School located at Fort Mitchell, Kentucky. Then he went to St. Michael's School and then attended Kentucky University where he majored in Journalism. He worked hard at that time by selling women's shoes, cutting tobacco, stocking shelve, and lots of other simple jobs.
Profession
Clooney first became part of the series Centennial as an extra in 1978. Then he received his major role in E/R. After that, he played a role in The Facts of Life. In 1988 he acted in Return of the Killer Tomatoes a comedy-horror film. Then in 1990, he acted in Sunset Beat.
After his stint in ER, he acted in films like The Perfect Storm in 2000 and Ocean's Eleven 2001. It became one of the best George Clooney movies. In 2002 he acted in Confessions of a Dangerous Mind. In 2009 he became part of Up in the Air. Then, for his performance in the film, he got nominated for Golden Globes and Academy Award.
In 2011 he acted in a critically acclaimed film The Descendants. Then he received many awards for the political drama The Ides of March. Then from 2015, he became part of the extraordinary films like The Monuments Men, Gravity, August: Osage County, and Tomorrowland. He also has turned to direct films like Suburbicon. In the future, he is going to star in Netflix film The Midnight Sky.
Personal life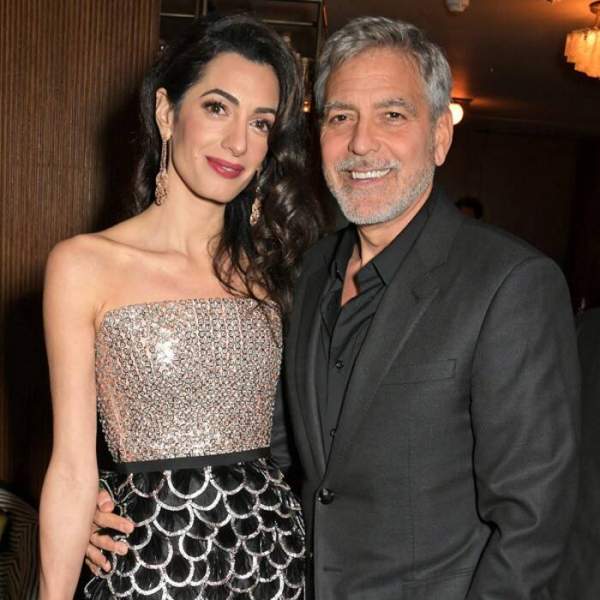 Clooney dated many women in his life. Firstly he was with Kelly Preston. Then he married Talia Balsam but their relationship ended in divorce. After that, he started a relationship with Ginger Lynn Allen. He also has dated famous actresses like Renée Zellweger and Krista Allen. Then in 2014 he got engaged to British-Lebanese lawyer Amal Alamuddin. They got officially married in the same year at Ca' Farsetti. In 2017 Amal gave birth to twins named Ella and Alexander. George Clooney's wife Amal Clooney is a highly respected human rights lawyer. 
The net worth of George Clooney
George Clooney is one of the best actors in the industry. He is the owner of many estates and beach houses. As a director and producer, he is earning lots of money. So George Clooney net worth is $500 million. He has a six-bedroom home in Studio City, California. Then he has a property in Berkshire, England worth $7million.
Conclusion
George Clooney is an amazing personality. His gentle and calm manners have always impressed his fans. He is also a good husband and father.
Also read: Harry Styles Bio, Age, Tattoos, Affairs, and Net Worth