Since women tend to have longer lifespans than men, they are more susceptible to developing serious health problems such as arthritis, osteoporosis, heart attack, cognitive brain decline, and elevated breast cancer risk. All of this can significantly decrease the quality of life. Moreover, women also have to deal with the symptoms of menopause, which can still be managed with natural supplements for menopause. 
Regardless of this, you gain wisdom and confidence as you age and other benefits, such as a senior discount at Denny's. Although you have to deal with health conditions, you can age gracefully with a glass-half-full mentality.
Keep reading this article if you want to enlighten yourself with some of the best healthy aging tips for women! 
Tip #1: Be Kind to Your Skin
Skin is the largest organ of your body. Along with regulating your body temperature, it also provides a protective barrier against injuries and substances. Since you can find a plethora of makeup and skincare products in the market, make sure that you use the right ones for yourself to keep your skin protected.
For instance, use skincare or beauty products that are free of toxic chemicals and aren't harsh on your skin. In addition, keep yourself well hydrated to rejuvenate your skin. Don't forget to wear sunscreen, even if it's an outcast, to keep the risk of skin cancer at bay. Yearly screenings for skin cancer can prevent significant damage.
Tip #2: Eat Healthy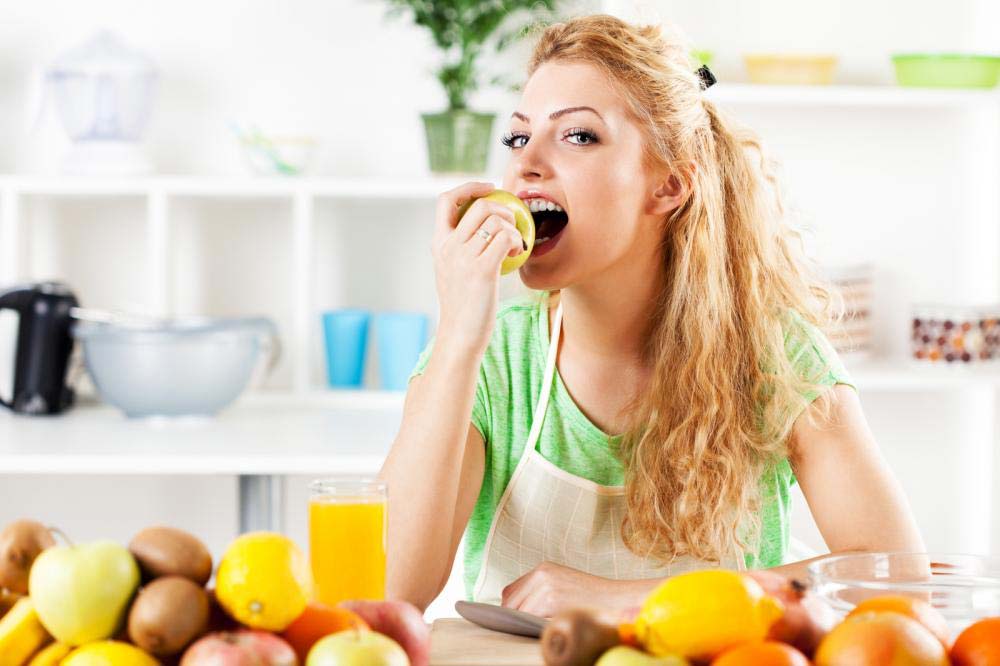 Your body burns fewer calories and loses muscle mass as well as bone density as you age. Therefore, you must maintain a healthy and nutritious diet. Women become more prone to osteoporosis because of insufficient calcium intake as they age.
You should include sources of vitamin D and calcium in your diet, such as cheese, milk, or yogurt, to keep your bones strong. Try to incorporate more fruits and veggies in your diet for added nutrition, along with lean protein foods. It's better to replace solid fats with healthier fats like olive oil. Avoid processed foods and refined sugars in your diet.
Tip #3: Be Active
If you want to keep yourself healthy, it's imperative for you to exercise regularly. Exercising has numerous benefits, and it doesn't even cost you a penny! Swimming, walking, cycling, or dancing are a few of the best aerobic activities. The upside is that you can always join a group or ask your friend to join you for unlimited fun.
Regular exercise can drastically decrease the risk of heart disease and cancer as well as improve overall bone health, brain function, and mobility. Not to mention, working out will help you sleep better at night and boost the feel-good hormones in your body. You can always talk to your healthcare provider to tailor a workout plan specific to your needs.
Tip #4: Take Vitamins and Supplements as Directed
You can't take any kind of medication as you wish. Otherwise, they can do more harm to you than good. Hence, it's vital for you to always ask your healthcare provider for medications or supplements before taking one. They are experts and know what to prescribe you according to your body's needs.
Tip #5: Get Screened
It's better to prevent a disease from occurring or diagnose it in the early stages for more effective treatment and recovery. Therefore, you should get yourself screened regularly. The frequency will depend on a number of factors, including your family history, age, lifestyle, and current health condition.
You should ask your doctor about when it's better to get screening tests and what kinds of tests you should get. The most common ones are mentioned below:
1. Breast cancer screenings:
As women get older, the risk of breast cancer also increases. Mammograms are ideal for screening breast cancer. Earlier diagnosis allows for successful treatment.
2. Diabetes check:
It's better to get yourself checked for diabetes every three years if you have high cholesterol levels and high blood pressure, or you have a family history of diabetes.
3. Bone health evaluation: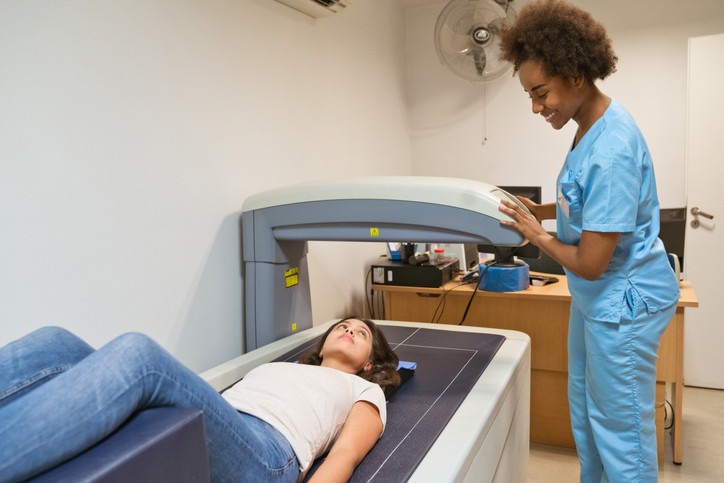 You should talk to your healthcare provider about your risk of developing osteoporosis, screening, and possible treatment.   
4. Hearing and vision screening and blood pressure check:
You should get them checked at least once a year.
5. Cholesterol test:
Your doctor can guide you best on when you should get screening for blood cholesterol levels, which also depends on your health and age.
6. Dental check-up:
It's important to visit your dentist at least once a year to ensure optimal oral health. They will also check for any signs of infection or illnesses like diabetes or cancer. 
Tip #6: Focus on Your Mental Health
Health conditions, the death of loved ones, or feelings of loneliness can cause stress and depression in aging women, which can harm their mental and physical health. Stress and depression can not only affect your appearance and causewrinkles and premature aging but also lead to heart diseases. Therefore, you must prioritize your mental health and incorporate ways in your life that reduce stress.
For example, you can go for a walk in nature, practice mindfulness, surround yourself with positive people, find new hobbies, get adequate sleep, and use relaxation techniques like yoga and breathing exercises. You can always book sessions with a professional therapist if you still feel unwell.
Also read: X Foods To Boost Your Immunity and Decrease Chances of Cancer