Are you a fan of boxing matches? Well, then you must have indeed watched the boxing matches of the promising boxer Prichard Colon. However, after a match in 2015 with Terrel Williams, this famous boxer was left in a vegetative state. In fact, he also had to undergo an operation last year, prompting interest in his condition.
This was disheartening news for his fans who wanted to see him playing more matches. However, nothing is in our hands now. All we can do is pray so that the Almighty heals him completely and we can again see him in the ring. So if you are curious to know about this former boxer, stay with us until the end. Now let us dig in!
Who is Prichard Colon?
If you are one of the ardent fans of Prichard Colon, you are at the right place as we will share with you some of the unknown facts about him here. Also, we will update you about his present health condition. As we mentioned earlier, Prichard Colon Melendez is an American former professional boxer. In fact, he is also a gold medal winner at the 2010 Panamerican Youth Championship. In fact, in the world of boxing, people used to see him as a very promising player.
The former boxer was born in Maitland, Florida. His parents are Nieves and Richard Colon, a retired serviceman. As per the news, they shifted to Puerto Rico when he was just ten years old as his parents wanted Prichard to represent the island in boxing competitions. In fact, after completing his graduation from high school, Colon started studying business administration at the Universidad del Sagrado Corazon in San Juan, Puerto Rico. Moreover, he won gold at the 2010 Championship in the 64kg category soon after that.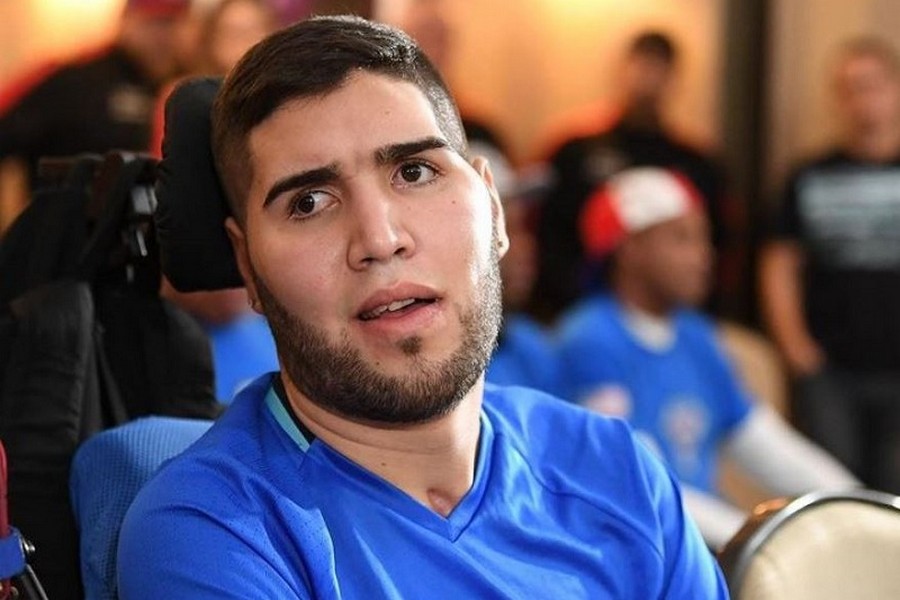 What Happened to Prichard Colon?
Many of our readers are probably wondering what the life-changing injury destroyed the dreams of the promising boxer Prichard Colon. Let us share with you the details right here. Well, three years after turning pro in 2012, Prichard had a match against the American boxer Terrel Williams at EagleBank Arena in Fairfax, Virginia.
Needless to say, Prichard was then a rising prospect. It was in the ninth round that Williams gave a blow to Colon. Before that, Williams had already knocked Colon twice, and he had thought it was the tenth and final round; therefore, the entire thing happened within a few minutes. As per Ring TV, the fight was ugly and nasty on both sides. In fact, the referee Joseph Cooper had also docked two points for a low blow from Prichard Colon. At the same time, Williams had a point removed for rabbit punching.
So after the fight, Colon had slipped into a coma for 221 days. He was in a persistent vegetative state, confined to a bed, and needed a wheelchair to move around. This was because he had suffered a brain bleed from an injury during the match. Even though he could leave the ring on his own, he became dizzy and nauseous in his dressing room later on. After that, Colon had to undergo surgery to relieve pressure on his brain after the fight in 2015.
Also read: Can Julian Newman Make the NBA?
How is the Former Boxer Doing in 2022? Is there any chance of his Recovery?
Many of Prichard Colon's fans are already eager to know if their favorite boxer is doing well or not. In fact, pretty recently, a TikTok video resurrected interest in the former boxer. Therefore, now people want to know how Prichard is doing and if there is any chance to recover completely.
#prichardcolon with his father and sister Natalie ❤️ pic.twitter.com/jUq27n3GfK

— SamanthaKatyBieber💕 (@SelenaGosling17) February 20, 2022
A Tik Tok user, Nikemo123, had posted a clip in June 2021, and at that time, the video got more than 800,000 likes. He had shared a touching message saying, "Hope you get well one day, Prichard," along with the before and after clips of the boxer's condition. So how is the former boxer doing now in 2022? Well, the 28-year-old continues to receive occupational therapy at Brooks Rehab in Orange Park, Florida. As per the reports from the doctors, the swelling around his brain needed a left hemisphere craniotomy. This process removed a part of his skull to allow the brain to expand and heal.
Also, his mother, Nieves, is presently taking care of him every time. We also know from her that the neurologist had said in 2017 that she should not have too many expectations of his son recovering from his vegetative state. However, Prichard could communicate with his eyes now. He answered yes/no questions in English and Spanish at 80 percent accuracy by looking at the options. He had also begun physical occupational, which helped move his body and walk gradually with help. He can now maintain his balance while sitting without support for more than five minutes. So this is indeed good news for the former boxer's millions of fans.
Was his Surgery Successful?
So are you wondering if your favorite boxer's surgery was successful or not? Let us share with you all the details. In July 2021, the World Boxing Council (WBC) said that Prichard Colon's surgery had been a success. In fact, Prichard's mother also said the same "Everything went well."
Presently the former boxer is under the observation of the doctors and nurses. However, he is gradually getting better. Even though he might not return to the boxing ring once again, we want him to lead a healthy life with his family. Needless to say, they have been living a hellish life for the past seven years. So we hope that he gets better soon enough.
Prichard's Parents Filed a Lawsuit Against the Promoters of Colon
Prichard Colon had indeed suffered significant injuries after the match in 2015, which made the world question who is to blame for this. Therefore, after seeing Colon's medical condition, his parents had filed a lawsuit for $50 million against promoters of Prichard's last fight.
They had opined that Dr. Ashby did not have the requisite background to cater to the boxer's safety and, therefore, had a conflict of interest as he served as a promoter. His parents blamed the authorities for not stopping the fight midway when things turned nasty.
Ending Note
So as we conclude, we can say that Prichard Colon was indeed a great boxer; however, one match destroyed all his career prospects. We sincerely hope he gets better soon and returns to his normal life.
Also read: Floyd Mayweather Wants to Fight Jake Paul Following Disrespectful DM to His Girlfriend