Are you having trouble backing up or restore WhatsApp chat? Don't be concerned. If there's one thing I've learned about WhatsApp, it's the sensation of frustration that comes with losing your WhatsApp data, sometimes permanently.
WhatsApp has essentially been my work and life requirement throughout my 10-year career as a data specialist, capturing my conversations with customers and partners and my discussions with family and friends. Losing such priceless memories comes at a high emotional and financial cost. This is the right place for those of you facing this issue.
Based on my years of data processing knowledge, I'll show you how to recover WhatsApp backups properly. I'll also show you how to recover your iPhone's conversations. As a bonus, I'll reveal a hidden method for transferring WhatsApp chats in minutes.
Let's finally look at how to address your backup and restoration issues without further ado.
How to Backup Whatsapp chat on an Android Device
You're most likely backing up your WhatsApp data to Google Drive if you're an Android user. This is often performed in the background at regular intervals. Follow the instructions below if your Android isn't set up to back up WhatsApp data to Google Drive automatically.
How to Save WhatsApp Data to Google Drive
Here are the steps for backing up Google Drive:
Step 1: Open WhatsApp and select the three-dot menu icon.
Step 2: Choose Settings, then Chats>Chat Backup.
Step 3: Click "Backup to Google Drive" on the next screen.
Step 4: Choose another backup frequency than "Never" from the drop-down menu.
Step 5: Select the Google account to which you wish to save your WhatsApp chat history. It should be one of the accounts linked to your device. If you haven't already done so, hit "Add account" when prompted and input your login information.
Step 6: Click Back up to choose which network will be used for backups. There are two choices: WiFi or cellular network.
The benefit of backing up WhatsApp data to Google Drive is that it always protects your data. Log in to Google Drive and recover if you need to restore your data. However, before you can use Google Drive backup, the following conditions must be met:
On your Android smartphone, you have one or more Google accounts enabled.
Your device has been installed and enabled Google Play services. Google Play services keep Google programs and other apps downloaded from the Google Play store up to date.
Sufficient free space on your device
The internet connection is steady (wifi or mobile data, as the case, maybe).
You are ready to start once you have satisfied the necessary conditions.
How to Backup WhatsApp Data to Only Android Local Storage
One disadvantage of saving your WhatsApp data to Google Drive is that it will not be encrypted. An encrypted WhatsApp backup is always stored in your phone's internal storage. As a result, storing WhatsApp data in your Android's local storage constitutes a manual backup of your WhatsApp data.
It is possible to prevent WhatsApp from storing your data on Google Drive. You may compel it to back up to your phone's internal storage instead.
Here are the procedures for backing up WhatsApp data to a local disk.
Step 1: Open WhatsApp on your phone>tap on the 3-dot menu icon
Step 2: Select Settings, then go to chats>chat backup>backup to Google Drive
Step 3: Select Never from the next pop-up.
Step 4: Finally, tap the backup button to start the backup to your phone's internal storage.
Following the above steps will only store your WhatsApp data in your Android's local storage. Internal storage is usually used to store backup data. Alternatively, you can store backup files on an SD Card if your phone has one.
How Can End-to-End Encrypted Backup Be Enabled?
This is my favorite part. Almost all engineers are enthusiastic about encryption. So, what precisely is end-to-end encryption, and what distinguishes it?
End-to-end encryption offers an extra layer of protection for your interactions. Messages may only be viewed or heard by you and the other party with whom you are conversing. Nobody else, not even WhatsApp, has access to or knowledge of the communications between you and the other user.
When you set up an end-to-end encrypted backup, your conversations and media are stored in the cloud. A password or a 64-digit encryption key protects them.
You'll need to enter the password or key if you lose your WhatsApp data. You'll be unable to access your end-to-end backup files if you lose them. WhatsApp won't help reset your password. Keep the password or encryption key secure.
How to Configure End-to-End Encryption:
Step 1: Navigate to the WhatsApp settings page.
Step 2: Go to conversations > backup > end-to-end encrypted backup to get started.
Step 3: Turn on the device and follow the on-screen instructions to generate a password or key.
Step 4: Tap Create on the following screen and wait for the end-to-end backup to complete.
Repeat steps 1 and 2 above to disable end-to-end encryption and select "Turn Off." You will then be asked to enter your password. You must confirm by pressing the "Turn Off" button. If you're doubtful, you should examine your backups before thinking they're there. If yes, continue reading. I've got your back.
How to Find a Backup of WhatsApp on Google Drive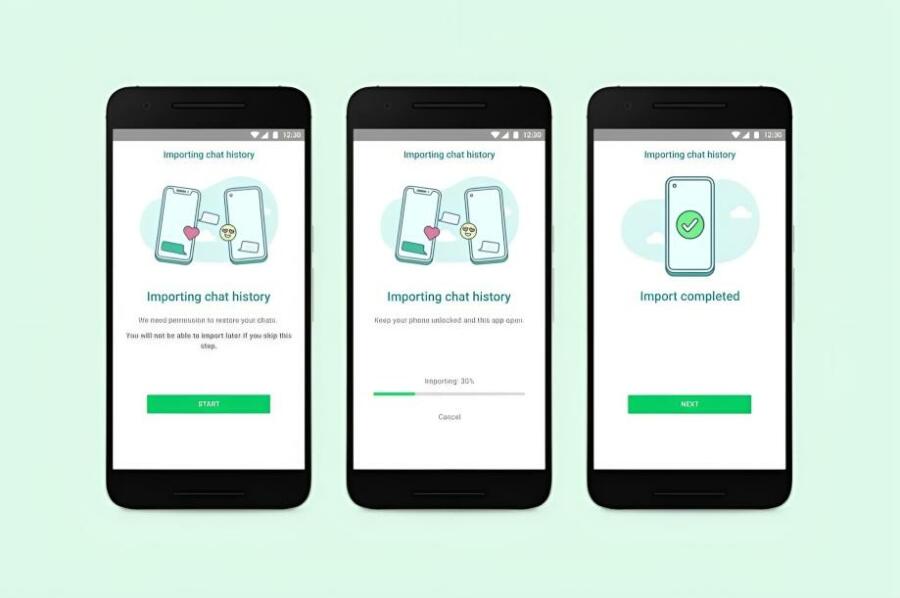 Step 1: Go to Drive.Google.com and sign in using your Google ID.
Step 2: Tap on the Settings (gear) button and then on settings.
Step 3: On the following screen, click Manage Apps. This will provide a list of programs that have permission to access your Google Drive storage. Scroll down till you come to Whatsapp Messenger.
The presence of WhatsApp Messenger in the drop-down list is sufficient confirmation. Only WhatsApp will appear in your Google Drive if your data is stored there. If you are still not convinced, repeat steps 1 and 2 above. After that, on the general tab, select "see objects taking up too much space." Then, you'll see your WhatsApp backup file with your phone number linked under backup.
Final Thoughts
If you're a long-time WhatsApp user like me, you'll need to know how to back up and restore WhatsApp. I've discussed many techniques for backing up and restoring your conversations. 99% of WhatsApp customers' backup and restoration issues may be resolved using these approaches. If you need to back up or restore your data, use any options that suit you.
Also read: How to Restore WhatsApp Backup from Google Drive to iPhone?