The English bulldog is a stocky, medium-sized dog originally bred in England for bull-baiting. Although this practice is illegal now, the English bulldog has maintained its popularity and is among the most popular dog breeds in the United States. They are also known for being very affectionate and loyal pets. If you are thinking about getting an English bulldog,
here are some tips on how to care for them:
Exercise
Despite their stocky build, English bulldogs need daily exercise to stay healthy and fit. A good way to provide this is by taking them on a daily walk or playing fetch with them in the backyard. The dog breed is also prone to obesity, so it's important to ensure they do enough physical activity. 
Avoid over-exercising them, however, as this can cause health problems. This is because English bulldogs have short noses, which can make breathing difficult for them when they get too hot. Lack of enough oxygen can cause them to faint or even die.
When exercising a bulldog, please keep a close eye on them and provide plenty of water breaks. Water breaks are also crucial because English bulldogs are more susceptible to heatstroke than other breeds. The best time to exercise them is in the morning or evening when it's cooler outside.
Nutrition
A healthy diet is essential for all dogs, but it's especially crucial for English bulldogs. This is because they are prone to brachycephalic syndrome, which means they have short skulls and airways. This can make breathing difficult for them and cause health problems such as respiratory infections, sleep apnea, and heatstroke.
For this reason, it's important to feed your English bulldog a high-quality diet specifically designed for their needs. You should also avoid overfeeding them, as this can exacerbate respiratory problems.
Grooming
Due to their short noses, English bulldogs often suffer from breathing difficulties. This can make it difficult for them to tolerate heat and cause them to pant. For this reason, it's essential to keep their faces clean and free of any dirt or debris that could block their airways.
English bulldog hoodies can help protect their chests and backs from the sun, and it's also essential to apply sunscreen to their skin before taking them outside. Regarding grooming, English bulldogs must also be brushed regularly to remove dead hair or skin. They also need their nails trimmed regularly.
Taking Care of Their Health problems
English bulldogs often suffer from health problems due to their short skulls and airways. The most common issues include respiratory infections, sleep apnea, heatstroke, and obesity. It's important to take your English bulldog to the vet for regular check-ups so that any health problems can be detected and treated early.
You should also be familiar with the signs and symptoms of common bulldog health problems to seek treatment immediately if necessary.
English Bulldog Training
English bulldogs are intelligent dogs, but they can be stubborn and opinionated. This means that they need firm, consistent training from an early age. It's important to socialize your English bulldog from a young age so that they learn how to interact appropriately with other dogs and people.
You should also start training them as soon as possible on basic commands such as sit, stay, come, and down. Training sessions should be short but consistent, and you should always use positive reinforcement such as treats or verbal praise. If you're having trouble training your English bulldog, it's a good idea to seek help from a professional dog trainer.
Proper Housing
Proper housing is vital for all dogs, but it's especially crucial for English bulldogs. Due to their short noses and breathing difficulties, they are more susceptible to heatstroke. For this reason, keeping them in a cool, air-conditioned environment is important. They should also have access to shade and plenty of fresh water.
Bulldogs also tend to be quite active, so providing them with a large enough space to run and play is essential. A fenced-in yard is ideal, but if you don't have one, you should take them for walks or runs regularly. The house should be regularly cleaned to remove any dirt, dust, or other allergens that could trigger a respiratory infection.
Taking Care of their Teeth
Like all dogs, English bulldogs need to have their teeth brushed regularly. This is because they are prone to dental problems such as tartar buildup and gum disease. It's important to brush their teeth at least once daily, using toothpaste specifically designed for dogs. You should also have your teeth cleaned by a veterinarian every year.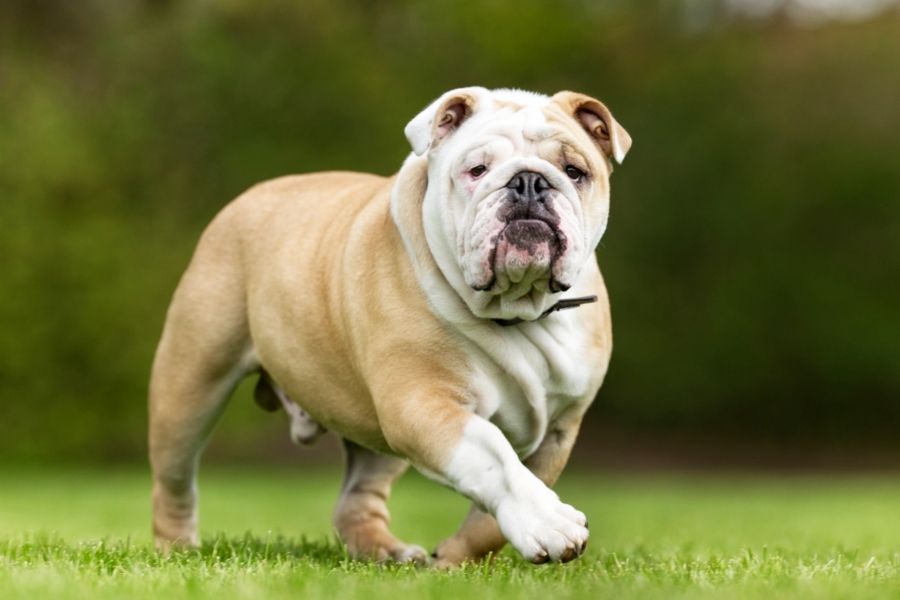 Spaying or Neutering
You must have your English bulldog spayed or neutered if you don't plan on breeding them. This helps to reduce the risk of health problems such as testicular cancer and prostate problems. It also helps to prevent unwanted behaviors such as roaming, marking territory, and aggression. Spaying or neutering also has the added benefit of reducing the risk of overpopulation.
Company
English bulldogs are social animals and enjoy the company of other dogs and people. It's important to provide them with plenty of socialization to learn how to interact properly. This can be done by taking them to dog parks, beaches, or doggy daycare. You should also have regular playdates with other dogs. If you don't give your English bulldog enough socialization, they may become anxious or aggressive.
To Sum Up
English bulldogs make great pets because they are loyal, intelligent, and easy to train. They require special care due to their health problems, but if you're willing to put in the effort, they will be a faithful companion for many years.
To take care of an English bulldog, you need to trim their nails, brush their teeth, properly feed, and exercise regularly. You should also have them spayed or neutered and give them plenty of socialization. With the proper care, an English bulldog can be a loving and loyal companion.
Also read: 7 Ways To Show Love To Your Fur Baby