Want to grow taller? Well, you are not the only one in the club. Many people live their lives with the same desire. Though your genes determine your growth, there are still some ways that can help you get a little taller than your natural height. And trust me, they are no big deal at all! If you are still growing (age between 12 to 20), you have arrived just at the right place.
Look through this article if you want to know how to get taller.
Design a Healthy, Nutritious Diet to Get Taller
A balanced diet is essential for body growth. Muscle growth and bone density of the spine depend on the nutrients coming from food. Good nutrients like protein, calcium, vitamin D, and potassium play a vital role in the process.
Those still growing should be a little more conscious about their diet. Eating at the proper time is also very important to get taller. Never miss the three main meals of the day.
Incorporate these Foods into Your Diet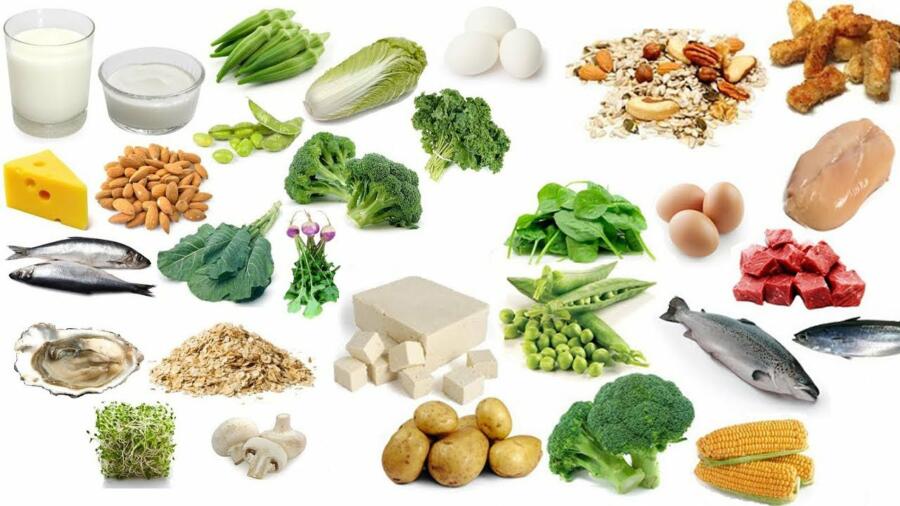 Protein does a lot in building body mass. Animal-based foods are usually the best sources of protein. Having egg toast for breakfast, pomfret fish for lunch, and chicken breasts at dinner are some good cases in point. Also, some pulses like chickpeas, kidney beans, and green lentils have high protein.
Veggies and fruits, however, are great for vitamins and minerals. Avocados, mushrooms, and broccoli contain vitamin B-5, while pumpkins, spinach, carrots, and leafy green vegetables have vitamin A, calcium, and magnesium. Fruits like mangoes and bananas have vitamins B-6 and vitamin A. And yes, try to stop eating junk food.
Highly-processed junk food sometimes shunts skeleton growth and makes them weaker. Foods with high fat and sugar levels can damage growth plates. So keep your distance from junk food as much as you can.
Build a Healthy and Routine Lifestyle
Besides a fine diet, daily exercise and adequate sleep are the main fundamentals of healthy living. Only good nutrition will not do anything. A good lifestyle is one of the primary answers to the question, "How to get taller".
Your body will gain excessive weight instead of getting taller if it only keeps consuming nutrients but does not get any chance to use them. Furthermore, it can develop several chronic mental and health problems like heart disease, diabetes, dementia, depression, etc.
Also, improved postures help in keeping the spin straight. Thus one can look taller than his usual height.
Several Exercises and Yoga are Helpful in Increasing Height
Anyone would say exercises and stretching techniques are helpful if you ask them how to get taller. Activities like swimming, monkey bar training, sprinting, skipping, jogging, and single-leg hopping can increase height in adulthood.
There are several stretches as well for the same. Mermaid stretch, cobra stretch, standing stretch, lying down body twist, alternate leg kick, and camel pose are very effective for getting taller.
Yoga is also helpful in getting taller to such an extent. Regular practice of yoga helps to build muscular strength that supports good postures. This might not make you taller. Instead, it would help you stand a little straighter to express your height better.
Vriksh Asana, Ustrasana, Paschimottanasana, Hastapadasana, or Hand-to-Foot Pose are some essential yoga poses.
Insufficient Sleep Can Decrease Your Body Growth
A body needs relaxing and resting too. If a person is not sleeping properly, there is a strong possibility his or her body growth could be affected. Growth hormone normally releases while someone is sleeping. So if you are consistently getting too little sleep, your growth hormone will be suppressed. Other than that, lack of sleep can affect other hormones as well.
Studies show that lack of sound sleep can cause type 2 diabetes, cardiovascular disease, etc. So, in that case, our parents are right, perhaps. Getting enough sleep will make you focus better on your work in the office and give you more energy. Hence, add this data to your how to get taller research.
Always Visit the Doctor to Remain Fit
It is not possible to get taller if you are not strong enough. And it is not possible to be strong if you are not fit. So it is very important to stay fit to grow taller. Starting from general fever to Asthma, any physical problem can slow down your body's growth.
So all kinds of illnesses should be treated as early as possible. Only then can the body utilize all the energies coming from foods and can grow to its best height.
Cases Why it is Important to Visit Your Doctor Immediately
Though it is always important to go to the doctor whenever felt sick, still, when it comes to getting taller, there are some cases when going to the doctor should be done without any delay.
If you ever feel like some physical condition is stopping you from growing taller, please talk to your doctor on an urgent basis. He might help you with a growth hormone to overcome the problem.
But also, remember that having the body's growth stopped by any illness cannot last forever. Your growth will revive as soon as the illness is gone. So stay calm and do not worry. Just be conscious about your health and take care of yourself.
There is a saying, "Every activity has its own time". Hence, the points that are written above apply best to teenagers, as people grow the most at this age. If they take good care of their bodies, they might be benefitted from a good height at some stage of their lives.But also, where there is a will, there is a way.
The whole universe helps the person who helps themself. So if you keep up a good and healthy competition with yourself, someday you might come to know how toget taller by about 1 to 2 inches at least. And in the end, always remember, even if you are short, you are still beautiful, you are still handsome, and you are still loved. So never feel heartbroken.
Also read: Hacks To Increase Your Height After 25 – Growing Tall 101