Players try to win rounds or tricks in the well-known card game spades. The players go through their hands of cards and play as necessary. Even if the score and gameplay in spades are simple and easy, you still need to master methods to succeed and become a pro by knowing how to play Spades.
We can now play Spades for free on computers with pals thanks to the internet, which is a blessing. You may connect with players from all over the world and improve your Spades game by playing online.
You can quickly improve your performance in spades by employing some of the basic principles or adopting easy methods.
Tricks and Strategies For Playing Spades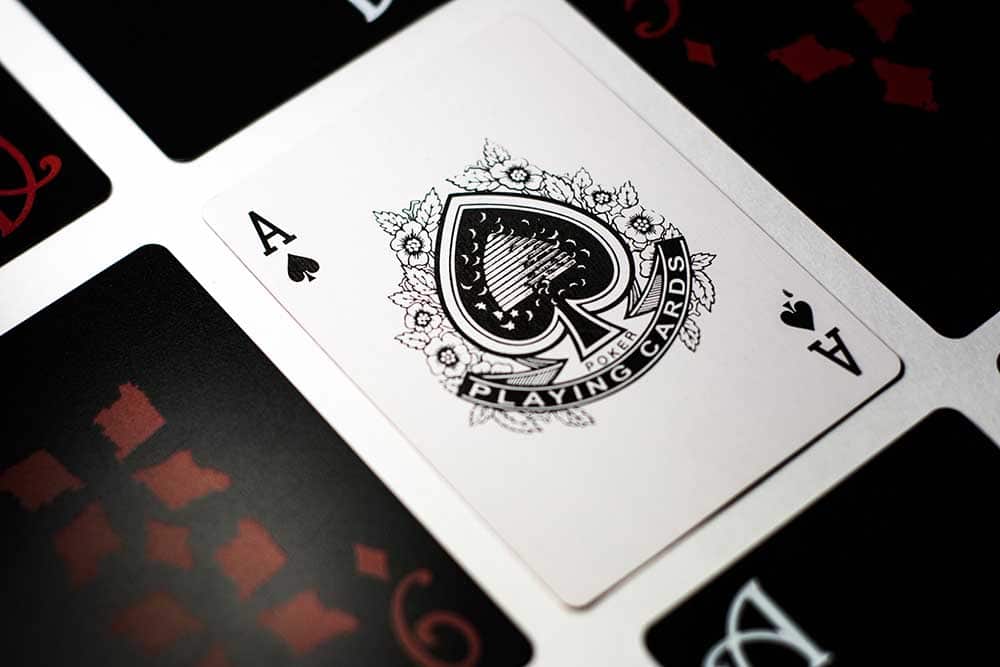 1. Decide To Wager on Higher Spades
You can win the round with any spade value of 10 or greater. In this game, it is generally accepted that if you have an Ace of Spades, you will win.
The same is true if you have an Ace and a King of Spades; you will win automatically. In contrast, you can wager on spades from 7-9 if you only have 2 cards of any suit or above. If you are unable to do so, you may use lower spades as trumps.
2. Bet on Kings and Aces To Win Tricks
Count and add each of your Kings and Aces before the game begins. It will give you a ballpark figure for how many tricks you might win altogether. On this number, you can then place a bid.
The Kings and Aces will always ensure that you win a trick unless trumped by a Spade. This is an advantage. If you have a King but no other card in that suit during the game, you must stop risking the King.
Because of how likely it is for other players to play a Spade or an Ace of the same suit and win the trick, this is a good strategy to adopt.
3. Keep in Mind The Play Card
You should always make an effort to monitor the cards, particularly high cards that other players have used in the game. In this manner, you'll be able to predict when a specific card in your hand will assist you to win the trick.
Assume that someone has already played Ace and King of Diamonds and that you have the Queen of Diamonds. If you decide to play your Queen in this situation, your odds of winning the trick are very good.
4. Let Your Partner, Win
Try to stay out of your partner's way if they have made a big offer. Only when your partner has a powerful hand will they raise their bid. Therefore, you must allow them to win for your team. However, if your partner has placed a low offer due to their poor hand, you must use all of your skills to try to win the trick.
5. If You are Second on a Turn, Avoid Playing Low-value Cards
Play a Spade or a higher card if you are the second player on the run. Being second on the turn means that players after you might easily defeat you.
During the second sitting of the round, get rid of any low-value cards that won't help you win. Assume that the player who is leading the round has played an 8 of Hearts.
Play 9 if you have both King of Diamonds and 9. The player to your left, however, has the option to trump your King by paying any Spade if you play the King.
6. Tricking Queens Can Be Dangerous
Other pastors may beat your queen with a king or an ace if you only have one or two other cards of the same suit. Similarly, if you have a Queen and more than two cards in the same suit, someone else might trump the Queen if they don't play cards that match.
If you hold a Queen of Diamonds and a pair of diamonds, your chances of winning the round with a Queen are quite slim. Therefore, if you play the Queen, you run the risk of losing to someone who has the King, Ace, or trump.
7. Quick Ways To Win
By using the high cards and spades early in the game, you can take multiple tricks. You'll be able to earn more tricks and points by doing this.
8. The Gameplay and Bidding
Players must arrange their cards according to the suits after receiving their cards. Players make winning trick bids after examining the suits. The individual seated to the dealer's left begins the bidding procedure.
Next, each participant announces their bid in a clockwise direction. Each player must accept a minimum of one bid by the rule. A separate bid is required from each player if they are on a team.
The bids of each member of a team are then added together. Additionally, bear in mind that since Spades is always the trump, none of the players need to declare a trump while bidding. 
Players can accept bids between 0 and 13 in some types of partnership Spades games. Bidding nil is the practice of not making any false bids. As opposed to this, blind bidding refers to placing a bid without first seeing the cards that have been dealt.
Conclusion 
The instructions, tips, and tricks in this post can be used to how to play Spades both online and off. You will gain a better understanding of the rules and mechanics of the game as you play more frequently. So for a better understanding of the game, give this article on how to play Spades a read!
Also read: Tips To Learn How To Play Go Fish