Whether you're a business manager or an employee of a company, you probably want to know whether remote working is the future, right? If yes, you've come to the right place. 
Back in March 2020, the world changed forever. The global pandemic struck, which led to millions of businesses having to tell their staff to work from home. Since then, the pandemic has essentially come to an end, which has led to many businesses instructing people to return to the office. However, some businesses are allowing their staff to continue working from home – perhaps forever. 
Naturally, this raises the question: is remote working in the future? 
The answer is yes! Remote working is here to stay.
A study by Owl Labs in 2021 discovered that:
16% of global companies have gone fully remote and plan to stay that way
32% of remote employees would quit their jobs if they weren't allowed to continue working from home
When you also consider the fact that technology is advancing the work-from-home movement, it seems highly likely that this trend will be here for decades to come.
However, are there any alternatives to remote working? Again, the answer is yes. Here's a good example:
Co-working Spaces
Since 2020, co-working spaces have also become incredibly popular. Co-working spaces are work hubs for all-size companies. Here, employees can gather around work desks as well as use meeting rooms. With The Brew, companies can even hire rented offices that come with built-in internet and 24/7 accessibility. 
Clearly, co-working spaces are an excellent alternative to working from home and the traditional business office.
Moving into the future, companies are likely going to adopt remote working models where they rent co-working spaces for in-person gatherings every week or couple of weeks. This way, they can cut down on office rent costs while still having that all-important 'in-person' contact.
Also read: Here We List Five Benefits of Working in a Co-working Space
What are the Pros of Remote Working?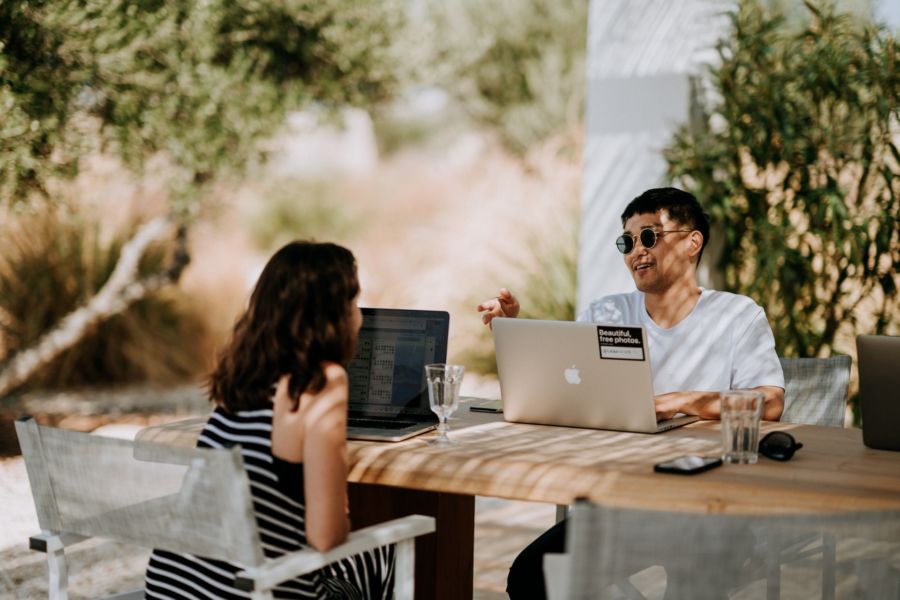 Remote working benefits both companies and employees.
Companies get to cut down on office space, hire talent from other cities and countries, and implement more green initiatives.
In addition, employees can find a healthier work-life balance, experience being around their families and pets more, and experience the freedom of not having to commute to the office every day.
What are the Considerations of Remote Working?
When it comes to remote working, there are naturally some considerations to take into account, too. 
The main con is that it removes face-to-face contact among employees and management teams. Many companies fear that the removal of in-person collaboration is ultimately too much of a risk, which is why they prefer to have employees work on-site instead.
Also, remote working makes it much more difficult for managers to monitor how their employees are performing and behaving at home. In turn, it can be hard to provide detailed appraisals and make smart promotions.
However, moving into the future, a lot of these problems will be addressed by technology. For example, many remote companies are currently implementing analytics software that enables them to track employee activity across various devices, from computers to laptops. 
Conclusion
After reading this guide, it should now be clear that remote working is the future. Of course, working from home won't be the only medium for employees to do work. As mentioned above, rentable co-working spaces are also going to grow in popularity, which will likely lead to a hybrid combination of remote working and co-working spaces.
Also read: Why You Need A Shared Office Space To Boost Your Startup