According to multiple sources, the WWE has been sold to the Public Investment Fund of Saudi Arabia. On Wednesday, it was reported that Vince McMahon had returned to his position. However, the professional wrestling company's chairman, sparked speculation that the company was for sale.
Vince has stated his intention to sell the company on several occasions. Meanwhile, several superstars have expressed concern about rumors that Saudi Arabia wants to buy WWE. So, did you sell a significant amount of the promotion? Continue reading to find out more.
Is it possible that the Saudi Public Investment Fund will buy WWE?
Steven Muehlhausen, a DAZN wrestling journalist. Reverting it to a private company, as Vince McMahon had always desired.
Muehlhausen wrote the tweet, which he later deleted. Company ownership is reverting to private hands. It is currently unknown whether Vince McMahon will return to his role as creative director". In the last 24 hours, the tweet has been the subject of widespread speculation and speculation about speculation. Still, no physical evidence of the transaction has emerged.
According to a WWE insider, these rumors are false; Saudi Arabia PIF did not purchase the company. According to rumors, the company is still for sale, and new interested parties could emerge at any time.
WWE and Saudi Arabia began business negotiations in 2018. The company announced plans to hold two annual events in the country through 2027. The country has also heavily invested in a number of sports leagues and teams, including LIV Golf and Newcastle United.
Vince McMahon, the former Chairman of WWE, has stepped down from his position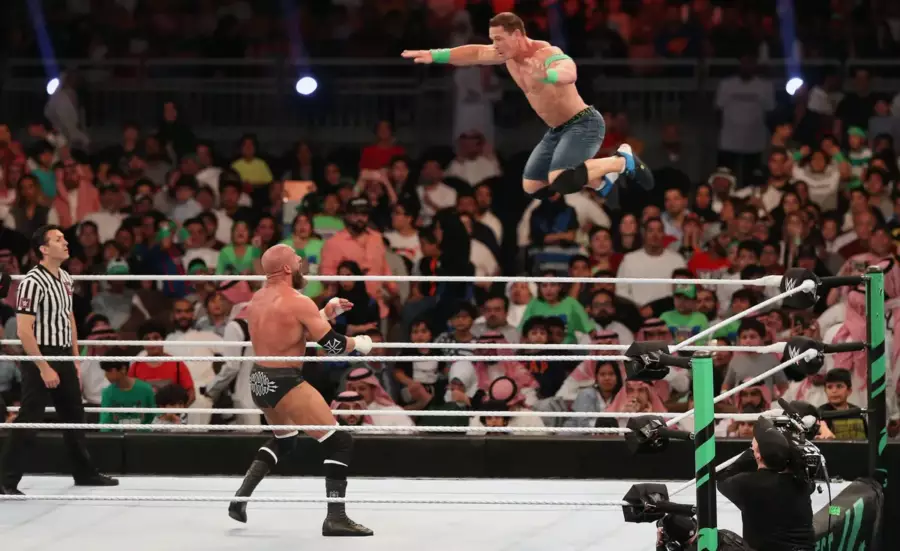 Stephanie McMahon resigned as co-CEO and chairman of the company on Wednesday to make way for her father, Vince McMahon, who had previously served in that capacity. Vince resigned from his position in July of last year after being the subject of multiple sexual harassment complaints.
According to the allegations, the business executive paid more than $12 million to four women to keep their sexual assault claims against him quiet. When he returned to the office, he reiterated his earlier promise to start selling WWE stock. Meanwhile, Paul "Triple H" Levesque will remain WWE's chief content officer.
Stephanie stated in her resignation letter that she was confident WWE would continue to provide "unparalleled creative content" and "maximum value for shareholders" under Nick's leadership and with Paul "Triple H" Levesque as chief content officer.
"WWE is in such a strong position that I've decided to return to my leave and go one step further with my formal resignation." "I'm excited to cheer on WWE from the other side of the fence, where I started as a kid, as a pure fan, and I hope you will join me." "She also made a comment.