Jennifer Shrader Lawrence is a well-known American actress who became famous for her acting in The Hunger Games franchise. She is one of the richest actresses in the industry because many of her films are blockbuster hits. She won academy awards for her acting talents. The actress is twenty-nine years old now and has many future projects that will get released soon. Last year she got married to the love of her life Cooke Maroney. Know all the details about Jennifer Lawrence Biography here.
Background information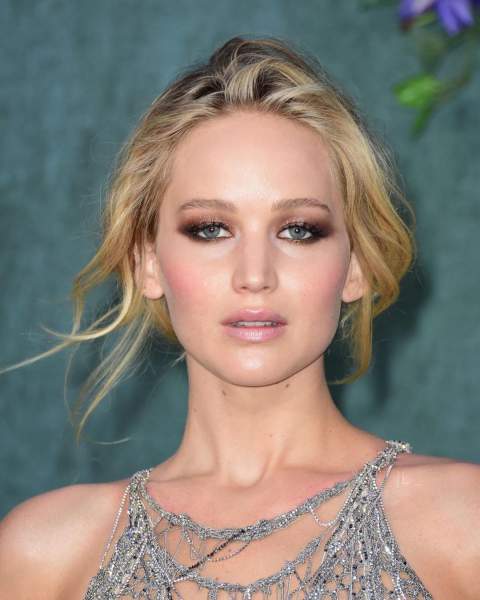 The birthplace of Lawrence is Indian Hills, Kentucky and her date of birth is August 15, 1990. Her father Gary worked as a construction company head and her mother Karen was a manager of summer camps. The actress has two elder brothers named Ben and Blaine. She went to Kammerer Middle School in Louisville for her education. When she was at school she felt like a misfit however after acting on stage all her fears vanished.
In her school, she was part of cheerleading, field hockey, football, basketball, and lots more. She was part of the boy's team as her father served as a coach as well. In her home, she dressed up as a ballerina and gave performances in front of her family. In her church, she acted like a prostitute on stage that made her interested in acting. Then she got spotted by a talent coach when she was on a vacation and received a chance to act.
Profession
At first, Lawrence played as a minor character in the television series called Company Town in 2006. She was part of the films like the Garden Party and The Burning Plain. She came out as an action heroine for her role as Katniss Everdeen in Hunger Games Franchise. She also played as mystique in the X-men films. Some of her other films are Mother! Passengers, The Silver Linings Playbook, Red Sparrow, The American Hustle, and lots more. She received Academy Award as the best actress for her role in The Silver Linings Playbook and Joy.
Personal life
Lawrence started a relationship with Nicholas Hoult. However, she ended the relationship with him. Then she started to date Darren Aronofsky when she was doing the film Mother! However, she separated from him in 2017. In the year 2018, she started a relationship with Cooke Maroney an artist and director of the art gallery. She got married to him in October 2019.
The net worth of Jennifer Lawrence
Lawrence is one of the top-paid actresses in the industry. Her net worth is $130 million. Some of her films put together grossed $6 billion. She has a 5,500 square foot home in Beverly Hills which cost her $8.225 million. Her husband Maroney is also a rich man as he is the director of the gallery. She also has a lavish penthouse in Lower Manhattan, New York.
Interesting facts about Jennifer Lawrence
· Lawrence got raised as a tough girl because her mother was a tough woman.
· She was not able to play with girls in her school because she was too rough.
· The actress suffered from hyperactivity and anxiety.
· She likes horse-riding as rode on many horses in her family farm.
· Many personal pictures of her got leaked on the internet during the iCloud leaks of celebrity photos incident.
· She is the supporter of Planned Parenthood and is an outspoken feminist.
Conclusion
Jennifer Lawrence is a top star in Hollywood. She is one of the youngest actresses in the industry who contributed a lot of amazing films. The actress is also humble and is friendly with everybody.