Kate Winslet is an amazing English actress. She is well known for her parts in period dramas. Kate got many awards in her careers such as Emmy, Grammy, and Academy. She first appeared on-screen at age fifteen. The most excellent film in her career is "Titanic" a love story on a ship. This became one of the highest-grossing films of all time. She was one of the 100 most influential people in the world in 2009 and 2012. Winslet because of her impressive career made "Commander of the Order of the British Empire".
To know more about Kate Winslet continue reading.
Background information
Her mother's name is Sally Anne and her father's name is Roger John Winslet. Kate Elizabeth Winslet was born in Reading, Berkshire, England on 5 October 1975. Her ancestry is British and from her maternal side, she has Swedish ancestry. Her mother was a waitress and a nanny and her father tried hard to get a break in the acting industry. The financial status of the family was poor so they got support from charities and meal benefits. But although they had little money they were a happy family.
Winslet went to St Mary and All Saints' primary school. As the members of her family loved to act she also tried her hand at it. From her young age, she and her sisters participated in stage plays. When she was five she appeared as Mary in the school play Nativity. She was an overweight child at her young age and got the nickname blubber. At fifteen she joined Redroofs Theatre School in Maidenhead. The school also worked as an agency that helped students to get work in the film industry.
At first, she appeared in sugar puffs advertisement. She got a job with Starmaker Theatre Company in Reading. She was a part of over twenty stage productions but was not selected as the lead actor because of her weight. But she played some of the important roles such as Mother Wolf in Jungle book and Miss Agatha Hannigan in Annie. In the early years, she played small roles in drama series.
Profession and achievements
Early career
She auditioned for the Heavenly Creatures film along with 175 girls. Her acting intensity impressed Peter Jackson so she was cast as the murderess of the film. Her acting in the film was excellent so she received lots of praise. Then in 1995, she played as Marianne Dashwood in the film adaption of the novel by Jane Austen "Sense and Sensibility". She played the character with grace and style of the 17-century era. Then after these amazing films, she also was part of films such as "Jude and Hamlet", "Mary Shelley's Frankenstein", "Hamlet" and lots more.
Rise to stardom with Titanic
Winslet played the part of Rose DeWitt Bukater a rich woman boarding the greatest ship in the world Titanic. This is a fictionalized epic romance on the historical ship. Because of acting in the film Kate Winslet received many bumps and bruises but the result of the film was huge. The popularity of the film and its cast helped Winslet to reach great heights. The film grossed US$2 billion in box office all over the world. The film received eleven Academy awards and Winslet gained the nomination for best actress.
But after this great film, Winslet did not look for films with massive salaries. She also acted in independent film productions to learn more. She acted in a low budget drama called "Hideous Kinky". Then she opted to act in films such as Holy Smoke! Iris, Christmas Carol: The Movie, The Life of David Gale, and lots more.
Character roles
Winslet acted in two critically praised roles in "Revolutionary Road" and "The Reader". For these films, she received Golden Globe Award and later BAFTA Award for Best Actress and Academy Award. She is the youngest performer to get six Oscar nominations. Winslet stands third in the list of actresses earning two Golden Globe awards at the same time. Some of the other roles she experimented with are in "Divergent", "The Dressmaker", and "Collateral Beauty" etc.
Future projects
Winslet is going to act in a movie called "The French Dispatch" by Wes Anderson. She is also going to be the actor as well as the executive producer for the series "Mare of Easttown". Then she is to become a part of Avatar sequel which is a James Cameroon film.
Personal life
When she was fifteen years old she started a relationship with actor and writer Stephen Tredre who was twenty-eight years old. He was like her mentor. But he died because of bone cancer and she was never able to get over his death. One year after his death, she met Jim Threapleton an assistant director. She got married to him in 1998 and gave birth to a daughter named Mia. But the marriage did not work well so they divorced. Then Winslet met director Sam Mendes at work. They dated and got married in 2003. They have a son. But there was an intense rumour about Mendes's affair with actress Rebecca Hall so Winslet divorced him. She met Edward Abel Smith and married him in 2012. They have a son called Bear.
Also read: Margot Robbie Biography, Profession, and Net Worth
Age and stature
Kate Winslet is forty-four years of age. Her weight is 65kg and her height is 1.69m. She is against all the body-shaming women have to deal with in the cinema industry. The actress even asks the magazines not to lessen her natural wrinkles. She never tries to look thin for her roles.
The net worth of Kate Winslet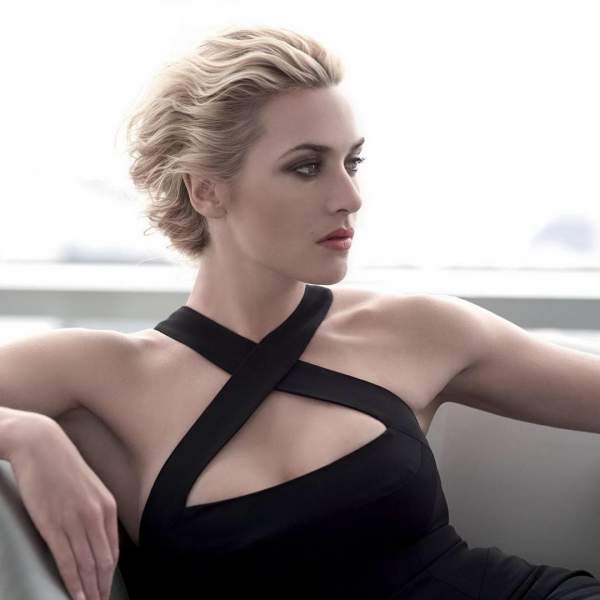 The net worth estimate of the actress comes to the amount of $50 million. Her movie career has made her rich. She bought an estate in £3.25 million near the sea in West Wittering Sussex. She lives with her husband and children in the house. The annual salary of the actress is US$2 million and some of the money is from her endorsement deals.
Conclusion
Kate Winslet is one of the empowered women in Hollywood. She is never afraid to try new roles and the roles are for the most part challenging. The actress tries to showcase the depressed, troubled, anguished women characters in the world and thereby creating awareness about the problems faced by women.
Images source: Instagram/kate.winslet.official