Keanu Reeves is a Canadian actor, musician, and producer. He firstly appeared in a production of Damn Yankees in 1973 and acted as Mercutio in the stage production of Romeo and Juliet in the year 1979. He then got the chance to act in many high budget films in Hollywood that made him a popular star. The actor also experienced many setbacks in his career in the middle but still, he returned back with a bang with a famous franchise. Keanu Reeves is well known for his down to earth personality and gentlemanly qualities.
Here is some more information about Keanu Reeves for you.
Background information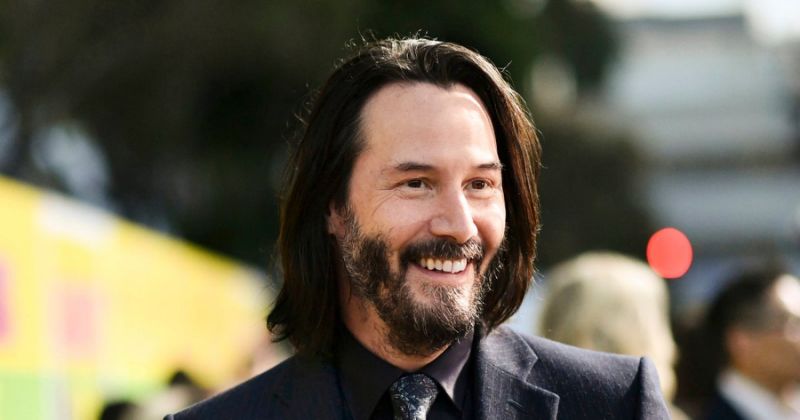 Keanu Charles Reeves was born on September 2, 1964, in Beirut, Lebanon. His mom Patricia's native is Essex, England and his father Samuel is a native of Hawaii. He spent lots of his life going places with his parents. Then his family finally settled in Toronto. In his young days, Reeves suffered from dyslexia and considered unfit for many activities. He attended high schools like De La Saile College and Avondale Secondary Alternative School. But he did well as a goaltender in hockey when he was at his high school. Then he performed in a stage that helped him to know his true calling. So he left hockey to pursue acting.
Also read: Derek Jeter Net Worth: Personal Life and All You Need To Know
Career
Keanu's career as an actor started with his debut movie Youngblood 1986. He got a reputation as the best actor when he received the opportunity to act in commercial films such as Point Break. Then there were also films such as My Own Private Idaho and Bram Stroker's Dracula. Furthermore, his big movie break came when his film "Speed" gained lots of fans and commercial success.
He received worldwide fame for being part of movies such as The Devil's Advocate, The Day the Earth Stood Still, The Matrix franchise, John Wick, 47 Ronin, and many more. Above mentioned are some of the high budget films in his career. Then he received a place in the Hollywood Walk of Fame in 2005.
Achievements
Keanu has received several nominations for notable awards and has also won some of them. He received CinemaCon Award, World Stunt Awards, Blockbuster Entertainment Award, Csapnivalo Award, and lots more. He has won these awards for his acting as well as action sequences in the movies.
Also read: Marie Osmond Net Worth: Age, Marriage and Other Details
Age and stature
Keanu Reeves's age is fifty-five. His height is 1.86 m tall and his weight is 80 kg
Personal Life
Jennifer Syme was the girlfriend of Keanu in the 90s. The grief of the stillborn child affected their relationship so they separated. In the year 2001 Syme died in an automotive accident and Reeves took a break from his schedule to pay condolence to her. In 2002 he started dating China Chow. He is not yet married and very personal about his relationships and life. Keanu Reeves does not prefer to share his personal life with the public and has no social media accounts. He is well known to have dated many popular actresses such as Charlize Theron, Jamie Clayton, and Cameron Diaz.
The net worth of Keanu Reeves estimated to be $360 million. Keanu's John Wick is one of the franchises that added lots of amount to his net worth. The film grossed $86 million and the other chapters in the series grossed more than this. He is the owner of many estates. He has one in Holly wood hills worth $8.1 million and one in Hawaii. This shows that Keanu is a multi-millionaire.
Conclusion
Keanu Reeves is the people's favourite actor for his acting talents and looks. His calm personality has won the hearts of millions of people. Many people have taken pictures of him travelling in the subway which shows his humility. He is one of the great actors in Hollywood.
Also read: Jason Momoa Net Worth In 2020: Early Life, Marriage and Kids