Keke Palmer – the actress, meme queen and media entrepreneur – is now a mommy! Therefore, the actress announced the birth of her baby boy, Leodis, whom she shares with her boyfriend, Darius Jackson, on Instagram Monday. In addition to sharing clips and photos of her newborn son. Also, Palmer wrote a series of humorous first-time parent captions, including the Drake reference, "I'm not hiding the world from my son, I'm hiding my son from the world."
It's A Baby Boy: Keke Palmer Welcomes First Child
American actress-singer Keke Palmer has become a mother after giving birth to a baby boy. So, she announced the birth of her first child with Darius Jackson on social media as she shared a sweet reel of uploads.
Moreover, one snap showed the overjoyed couple in hospital with their newest arrival, while another included an adorable close-up youngster looking snug as he slept all wrapped up in a blanket, reports Mirror.co.uk.
A third saw him tucked in with an elephant teddy, while a fourth showed the new mum and dad looking exhausted as they left the hospital as a family of three. The Emmy Award winner gushed in the caption: "Hey son," before confirming the tot's name. "Born during Black History Month, with a name to match! Leodis Andrellton Jackson, welcome to the world baby Leo."
When did Keke Palmer reveal she was pregnant?
Keke confirmed her pregnancy rumours during her "Saturday Night Live" monologue in December 2022. At that time, the former Disney star told the viewers, "I want to set the record straight — I am [pregnant]."
She went on to say how "beyond blessed" she felt to be starting a family. She continued, "I am so excited, guys. I'm gonna be a mom!"
However, Palmer and her beau Darius Jackson have kept their romance away from the spotlight. Also, he did drop a hint about his girlfriend's due date. "2023," he wrote alongside snaps of Keke's budding belly on his Instagram Stories.
We send our heartiest congrats to Keke Palmer and her boyfriend Darius Jackson on expanding their family. So, Sending lots of love and happiness to their little bundle of joy. Don't forget to stay tuned with us for the latest updates from the world of showbiz.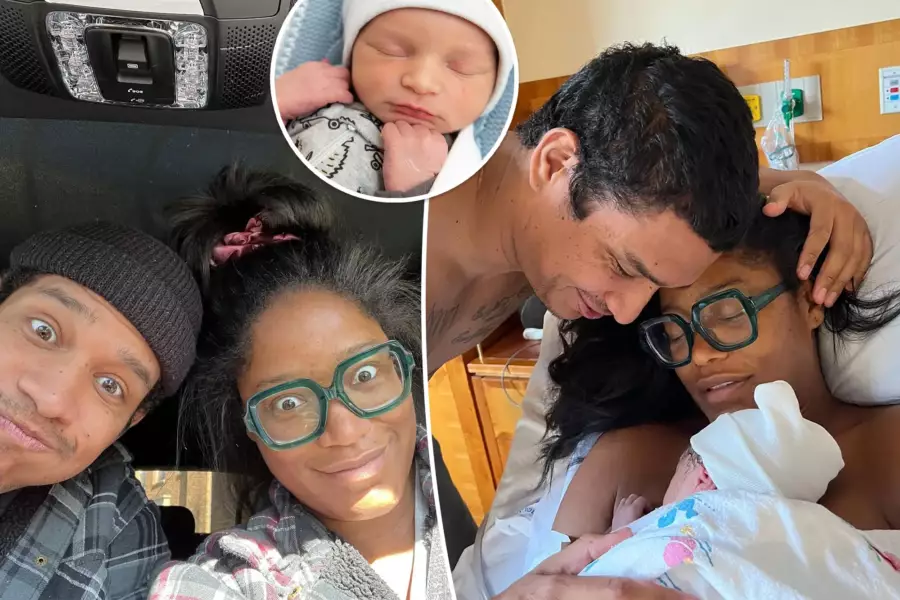 How did the celebs react to the great news?
As soon as Keke announced the amazing news of her son Leodis' arrival, she and her beau Darius met with an outpouring of love in the comments section of the post from famous friends and fans.
Taking to Instagram, Palmer announced she welcomed a baby boy named Leodis Andrellton Jackson. "Born during Black History Month, with a name to match! LEODIS ANDRELLTON JACKSON, welcome to the world baby Leo," she wrote.
The Work It actor Jordan Fischer commented, "BEAUTIFUL baby boy, sweet friend 💜💜 congratulations and welcome to the best club in the world!" The Sister, Sister alum Tamera Mowry dropped a couple of red heart emojis in the comments.
The Day Shift actress Meagan Good wrote, "Congratulations, sis Blessings on Blessings to you and your family 🙌🏾🙌🏾💙🙏🏾🙏🏾." Big Sean added, "Big Congrats!!! Welcome to the club 🤲🏾✨."
Supermodel Ashley Graham penned, "hey Leo! You are too cute!!!! Congrats mom and dad!!" The A Girl Like Grace star Ryan Destiny chimed in, "Congratulations you two!!♥️."
Also read: The Maa Of Television Soaps Became Mother In Her Real Life Through Surrogacy