Logan Alexander Paul is a popular American YouTuber, actor, and boxer. He runs his own YouTube channel and has garnered 2.3 million followers. He first gained recognition by posting videos on Vine. Then he started a Vlog on YouTube. Because of his popularity, he has made guest appearances in the series like Law & Order: Special Victims Unit, The Thinning and more. He has got caught in several controversies because of his career.
Know all the details about Logan Paul Biography here.
Background information
The birth date of Logan is April 1, 1995, and his birthplace is Westlake, Ohio, U.S. He grew up with his younger brother named Jake Paul. He comes from Irish, Scottish, English, and Jewish Ancestry. From a young age, he began to create internet videos for a YouTube channel named Zoosh. He went to Westlake High School. He was also interested in sports and got the ranks of All-Star linebacker in Football.
Profession
– Youtube career
After Logan completed his college education he started the YouTube channel as well as Vine. He set out to become a full-time social media entertainer and content creator. He lives in an apartment with many other Vine stars. On 2014 he got 3.1 million followers. Then he was able to attain many followers on social media platforms like Twitter, Instagram and Facebook.
On 2015 he made a special appearance in Law and Order series. Then he came in Weird Loners and Stitchers. He also played a part in the YouTube Red film The Thinning. Moreover, he wrote the screenplay for an adult comedy titled Airplane Mode.
On 2017 he uploaded a video of the corpse of a man in Japan. It seems as if he had committed suicide in the place known as the Suicide forest. Logan's action led to controversy and he experienced severe backlash from public.
Also read: Chloe Bennet Bio, Age, Family, Boyfriend, Net Worth and Facts
– Boxing career
On 2018 after getting suspended by Youtube Logan decided to join Tide Pod challenge. British YouTuber KSI and Paul boxed with each other in the match. He also has debuted in professional boxing matches. However, still, many of his comments are adding fuel to the fire and resulting in controversies.
Personal life
In 2018 Logan was in a relationship with actress Chloe Bennet from the Agents of S.H.I.E.L.D. But they broke up. In 2020 Logan started to date Josie Canseco who is a model and the daughter of retired MLB player Jose Canseco.
Logan suffers from colour blindness. He cannot see red and green colours. He also shared that he has brain damage that limits his ability to show empathy.
The net worth of Logan Paul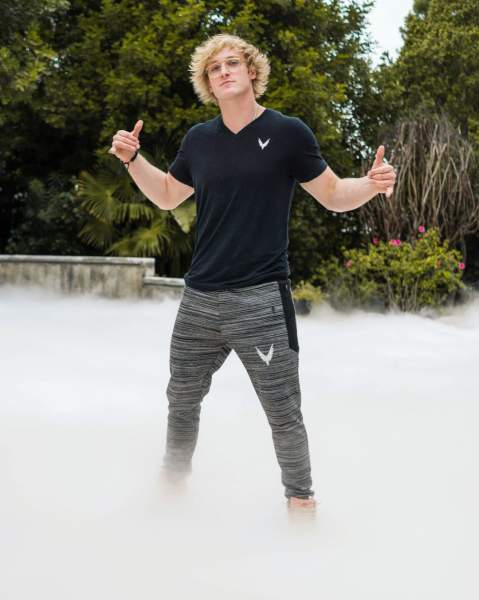 As Logan Paul is a popular internet personality he has accumulated a lot of wealth. Logan Paul net worth estimate is $19 million. He was able to make money because of the YouTube channel and his recent boxing challenge with KSI. He is one of the richest YouTuber of 2020.
Some of his videos have resulted in controversy but it has only added to his popularity. Logan's appearance in films and TV series also adds to his net worth as he gets paid for it.
Conclusion
Logan Paul is a talented YouTube personality. He has many ideas for the future to entertain his fans.