France is a country that has enamoured the world for many centuries. With their fashion, beauty and culture it is one of the best places in the world. That is why many people love to visit France and its capital Paris. The country is also well known for its gorgeous woman. They are naturally beautiful. The French women enjoy life. Also, they like to wear fashionable clothes. Many people follow the style and trends of French woman. Here you will learn about the top most beautiful women.
Further, in the list, you can find celebrities and models. Enjoy going through the list of beautiful French women here.
1. Elodie Frege
Elodie is a French singer who is popular for her beauty and talents. She has beautiful red hair and a great figure. Also, she became the winner of Star Academy France and after that released an album. Now she is one of the successful musicians in France. That is why she is one in our list. Her style sense is great. Also, her singing genres are Chanson and pop.
2. Léa Seydoux
She is a famous French actress who has acted in French as well as Hollywood films. You would have seen her on Inglourious Basterds, Ghost Protocol, Robin Hood and more. Also, she came as a Bond girl in the film Spectre in 2015. Now she is thirty-three years old and is working on many projects. When talking about the beauty she is one of the best examples of French women beauty. She is great skin and figure.
3. Rachel Legrain-Trapani
She is one of the brown-skinned French beauties. That is why she was Miss France in 2007. Further, you can see some of her amazing pictures on the internet. Her sense of fashion is great and she has modelled for many companies. She makes the list because she is a top gorgeous woman in France.
4. Roxane Mesquida
Roxane is one of the beautiful models from France. She started working as a model when she was fourteen. Then she got spotted by the Elite model management. Now she is working for the IMG models. Many declare that she is one of the beautiful women in France.
5. Eva Green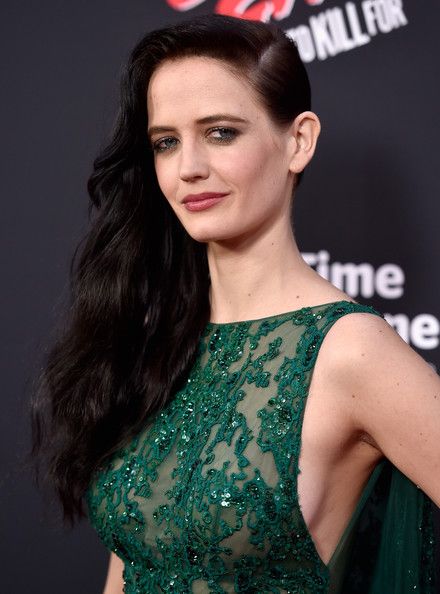 Eva Green is a French actress and model. She is famous in Hollywood. Bertolucci said that Green is very beautiful that it is indecent. You would have seen her in Casino Royale. With her alluring eyes and great figure, she has enamoured many men. Even her co-actors are attracted to her. Her birthplace is Paris, France. Now she is working on various projects. So we can expect her in many movies soon.
6. Isabelle Adjani
Isabelle Yasmine Adjani comes from Gennevilliers, Hauts-de-Seine. Now she is sixty-five years old. She is a famous French actress and a singer. Also, she is one of the first people to win five César Awards. She acted in the films like Possession, Camille Claudel and more. She is one of the famous French beauties. Further, many women find her really inspiring. She has naturally dark hair and dark eyes which are her good features.
7. Marion Cotillard
She is a French actress, singer and environmentalist. Now she is forty-five years old. As an actress, she has appeared in many blockbusters and independent films. Also, she is the nominee of Golden Globe Award, Academy Award and British Academy Film Award. She has become the mother of two children. But still, she can juggle between her career and family. She is one of the stylish women from France. Many people love her and adore her.
8. Sophie Marceau
Sophie Marceau is a well-known director, actress, author and screenwriter. She has a rare, elegant beauty. Now she is fifty-four years old. She came from a humble family but now she is a successful self-made woman. Many famous men like Christopher Lambert dated her. She is one of the influential women in the industry. Also, she is a trained cellist. She can speak both English and France well.
9. Mylène Jampanoï
She is a famous French model and actress. Her father is Chinese and her mother is French Breton. That is why she has a mixture of Chinese and French features. She is a great beauty who married the Indian model Milind Soman in Goa. One of her best features is her eyes which is mesmerising. Her age is forty. She became famous when she acted in the controversial horror film named Martyrs.
10. Mélanie Laurent
Mélanie Laurent is thirty-eight years old actress and singer. She started acting at the age of sixteen in The Bridge. Then she got supporting roles in many French and English movies. After that, she received lead roles in films. She married Julien Boisselier who is also an actor and has a child with him. She always keeps her makeup and wardrobe simple and elegant.
Conclusion
These are the top ten beautiful French women. They are leading ladies in their profession. Also, they are an inspiration to many women around the world.
Also read: Jennifer Aniston Biography