We watch many TV shows every day but some shows only make a deep imprint on us. One such show is My 600 Lb Life on TLC. The journeys taken by obese people to get fit are inspiring ones. The struggles they go through every day because they weigh several tons is real. Many people are committed to losing weight and when they watch the show they also get motivated to reach their goal. Have you ever wondered what the participants of My 600 Lb Life are doing now? In this article you will know about My 600 Lb Life Where Are They Now?
What is My 600 Lb Life about?
The show 'My 600 Lb Life' is about the weight loss journeys of people who visit the kind and understanding bariatric surgeon named Dr Nowzaradan. He helps his patients to lose weight and also teaches them to be emotionally ready for the journey. These people are not only losing weight because they are battling for life. This show revealed how hard it is to lose weight for people. The patients go through a strict diet that is difficult for them to follow. Yet many people fight hard to lose fat in the show.
The physical challenges for each of the participants are different from one another. Dr. Now makes them follow a routine that suits their body needs. It may seem extreme at first but that is what they need to lose lots of weight. That is why many participants were able to lose hundreds of pounds in months. Through this show, many patients have become an inspiration to other obese people.
Further after losing weight, the participants must go through skin removal surgery. The excess skin will sag from their body after losing tons of weight. After the surgery, the patients will be able to feel good about their bodies. So sometimes the viewer cannot spot who the person is because the appearance of the participants changes.
My 600 Lb Life – Where Are They Now?
Along with the weight loss journey of the participants, we get to hear the triggers that made them gain weight. For some time participants, it is their own families that made them gain weight. While for others it will be more about issues with self-esteem and low confidence. The viewers will get to see about personal life, relationships, children and more. Therefore this is not just a show, it is a documentary about real people having real problems.
You may also like: 90 Day Fiance Couples That are Still Together
1. Joe Wexler
When coming to My 600 Lb Life Joe Wexler weighed 777 pounds. According to his backstory, he was neglected by his father. But in his journey to lose weight in My 600 Lb Life he became the favourite participant of many viewers. At first, he gained more weight after coming to Dr. Now. But after that, he worked hard for the transformation.
So that is why it became one of the popular transformations of the show to date. Over the two years, he was able to lose 500 pounds. But in the middle, he fell in love and also got divorced. This increased his weight again. Yet he managed to get back on track and is a fit person now continuing in his fitness routine.
2. Amber Rachdi
Amber Rachdi is also one of the well-known names in the My 600 Lb Life. She was completely able to change her life after meeting Dr. Now. She started her journey on the My 600 Lb Life with 657 pounds. Then in a year, she was able to lose 377 pounds. Now she is living life as a fit woman and she is following all the healthy routines to stay like this always. Currently, she is popular on Instagram with 200,000 Instagram followers.
3. Christina Phillips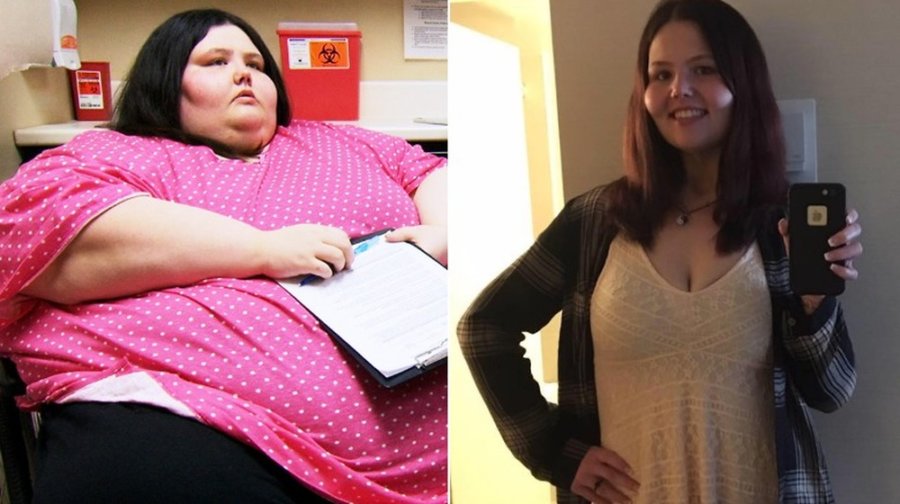 At just 22 years old Christina Philips experienced weight gain that left her feeling depressed. She weighed 673 pounds at the beginning of the show. Also along with weight issues she experienced low self-esteem. But today she looks completely unrecognizable as she has lost so much weight.
She has lost up to 171 pounds. Further, she was able to reach her other goal as well. She gave birth to a beautiful baby named Ethan. Now she is living a happy life with her family.
Conclusion
My 600 Lb Life show has captured the hearts of many people. It has shown how people with weight experience problems in life. Therefore many are now able to respect their life and understand them.
You may also like: 1000 Lb Sisters Season 3 Release Date, Cast, and Plot