Narins Beauty is a popular influencer in social media platforms. She creates DIY beauty content for her followers on Youtube that they can follow in everyday life. The beauty hacks she offers are very popular and that is why she has more than 1.2 million followers on Instagram. The real name of Narin is Narin Amara. She is now twenty years old. She also became popular because of her song titled "Hala Ya Sidi" that received 11 million views. The social media star has a lot of potential in her. Find all the details about Narins Beauty Biography here.
Background information
The birth date of Narins Beauty is April 15th, 2000 and her place of birth is Syria. Then her parents moved to Sweden so she and her siblings grew up in the place. Narins has a lot of fans in Syria and Sweden more than any other place in the world. The star has two sisters and two brothers.
Her sisters and brothers are also emerging as the social media influencers on Youtube and are quite famous like her now. As Narins' native tongue is Arabic she speaks in the language in most of the videos.
Her career details
In 2014 Narins started her Youtube channel with the name Narins Beauty. At that time she was just fourteen. In the beginning, the videos she posted were comical. Then she started to showcase her makeup skills and other beauty talents and this got her lot of followers.
From that time onwards she began to post Makeup tutorials on Youtube and Instagram. Some of her easy makeup tips trended in Youtube and made her a popular personality on the platform. In most of her videos, her sisters Sherin and Cedra also take part in doing makeup tutorials. She also creates videos with Mo Vlog who is also a social media star.
Narins updates people on the new cosmetic brand releases and shows how to use it. She posts one video each week to keep her fans entertained.
Some of her videos have more than millions of views such as zoom in the challenge, ExpressFromUS, and Biso TV. The star also unveiled her first song called "Hala Ya Sidi" on 12 May 2018 that became a massive hit.
Relationships
At first, Narins was in a relationship with Bassam Ahmad. However, she broke up him. Now there are rumours of Narin's dating a popular social media influencer named Mo Vlogs. A video of Narins celebrating her eighteen birthday in Sweden with him started the rumours.
Mo Vlogs is from Dubai and he posts vlogs about supercars. Both Narins and Mo Vlogs have posted many videos of them together in their channels.
The net worth of Narins Beauty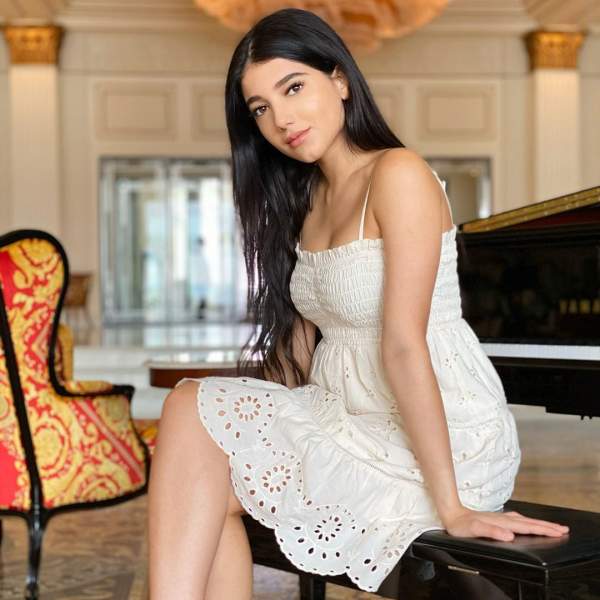 The exact net worth of Narins is not released. However, as a popular social media influencer, her net worth will be high indeed. She gets money through Youtube sponsorships and advertisements. The star will also get money when her videos become popular. Her income for a year is $72.5k – $ 930.4k and her net worth estimate is $0.65 million.
Conclusion
When you visit the Narins Beauty page you can find lots of DIY makeup videos. There are other interesting videos of her and her siblings as well. She is also posting her workout videos for quick exercise tips for her followers. Narins is also talented in singing.
Also read: 7 YouTube Stars Who Followed Their Passion and Became Millionaires