The real name of American rapper Pitbull is Armando Christian Pérez. He is also a songwriter and record producer. He started his career in the early 2000s by recording reggaeton and crunk music for many types of labels. He unveiled his debut album M.I.A.M.I. through TVT Records. Then he also released many albums after that. His music sold 100 million records all over the world making him rich as well as popular. He also received the Billboard Latin Music Awards for his contribution to music.
To know about this amazing artist continue reading.
Background information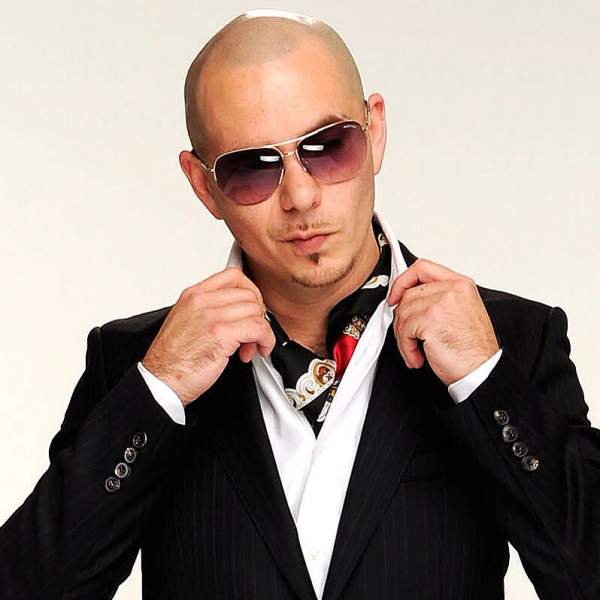 Armando Christian Pérez was born in Miami, Florida on January 15, 1981, to his parents who were Cuban expatriates. When he was little he got influenced by Miami bass type of pop music. Some of his sources of inspiration were Celia Cruz and Willy Chirino. But the singer's parents went their separate ways when he was really young.
His mother raised him for some time and then he grew up with a foster family in Roswell, Georgia. He attended the South Miami Senior High School and graduated from Miami Coral Park High School and this is the place that helped him to focus on his rapping career. He selected the name Pitbull as his stage name because the dog breeds bite when threatened and also outlawed in Dade County.
Then Pitbull met Lil Jon in Miami and got featured on the album of Lil Jon and the East Side Boyz' called Kings of Crunk. One of the songs of Pitbull called "Oye" selected for the 2 Fast 2 Furious soundtracks. He also did many mixtapes and freestyles. He worked along with Uncle Luke in the early part of his career. He got featured on the 2001 album of Luke Somethin' Nasty.
Personal life
The personal life details of Pitbull is not that much available. He was in a relationship with Barbara Alba. The couple has a daughter and a son. Some of the gossip columns also shared his relationship with Olga Loera a Mexican model and actress. There is also news of his brief relationship with Jennifer Lopez.
Age and stature
Pitbull is now thirty-nine years of age. His weight is 73 kg and his height is 1.7 m tall.
The net worth of Pitbull
The net worth estimate of the pop singer Pitbull is $90 million. He gained lots of fortune for his albums "Planet Pit" and "Global Warming". He is one of the successful singers in the world. He has also involved in product endorsements and the profits of the promotions add to his net worth. He was part of the Kodak campaign for the Kodak brand. Then he partnered with the soft drink, Dr. Pepper. He was the spokesperson for the Voli Vodka. The singer bought the equity stake of Miami Subs Pizza and Grill.
He joined in the advertising campaign of Walmart that got lots of Facebook likes. He appeared in the Super Bowl commercial with many popular singers and music personalities such as DJ Khaled, Jennifer Lopez, Steven Van Zandt, and Alex Rodriguez.
Profession and achievements
Luther Campbell's records and other developments
In the year 2001 Pitbull signed to the Luke records of Luther Campbell by Jullian Boothe. He was the then vice president of A&R. Then Pitbull met with Robert Fernandez the head of the independent label Famous Artist Music & Management. Robert Fernandez observed the eagerness and the hunger Pitbull had. He started to work with Pitbull for his development and worked to create a radio-friendly sound. They tried to make the songs catchier and more interesting. Fernandez helped Pitbull to meet Lil Jon for getting him one small spot on the album Kings of Crunk. Jon like Pitbull so he provided him with a track on his album called "Pitbull's Cuban Ride Out". This track helped Pitbull to gain popularity.
M.I.A.M.I. and other singles
In the year 2004 Pitbull released his first album "Culo" and the producers of this album are Diaz Brothers and Lil Jon. This got to number 34 in the Billboard Hot 100 chart. Some of the other singles of Pitbull are "Back Up", Toma, "That's Nasty" and "Dammit Man". He was part of the Anger management tour along with Eminem and 50 Cent. He also came in Ying Yang Twins' shake. Pitbull and rapper Sean 'Diddy' Combs together founded the Bad Boy Latino. This mainly focused on Latin hip hop, Latin pop, and Latin soul. The offices are available in New York and Miami. Now Pitbull also is the head of A&R.
The height of his career
In 2011 singer and actress Jenifer Lopez released Love? And in two singles of the album, Pitbull was present. Then there was Planet Pit released in 2011. In 2012 he joined with Italian DJ Gabry Ponte in the making of the song "Beat on My Drum" and released another studio album named "Global Warming". He shared his thoughts about the album. He said that he also has been a while in the industry such as the phenomenon of Global warming but suddenly everybody is paying attention to him.
Then he also created the single "Back in Time" for the film Men in Black 3. Then Pitbull, Jennifer Lopez, and Claudia Leitte sang the song "We Are One" at the opening ceremony of the 2014 World Cup. Many of the songs and singles of Pitbull received wide acclaim such as "Timber", "Time of Our Lives", and "Fun which were part of his Globalization album.
In the year 2019 Pitbull collaborated with Indian singer Guru Randhawa on the song titled "Slowly Slowly" that released on T-Series. In Youtube, the song received 38 million views in just 24 hours which is a record.
Then he announced in a Good Morning America interview that his 11th album will be in Spanish titled Libertad 547. In the album, John Travolta arrived as a surprise guest which impressed everyone. This is one of the best albums in the career of Pitbull.
Conclusion
Pitbull is a great singer who developed in a career with hard work and determination. He received chances to reveal his talents and used it to his advantage. He is one of the best inspirations for future singers.
Featured image: Timothy Hiatt/Getty Images for Nickelodeon
Also read: Keanu Reeves Net Worth in 2020: Age, Achievements and Personal Life