If we prepare a list of some of the most popular and gorgeous actresses in soap operas, Tejasswi Prakash's name will remain in one of the top ranks. In fact, she is an Indian actress who apart from daily soap operas also appeared in Hindi and Marathi films. Currently, she is in the trending position on social media platforms as the trailer released of her upcoming Marathi film, "School College Ani Life."
As the name suggests, this movie depicts how a youngster navigates the challenges and joys of school and college life. Tejasswi Prakash and Karan Parab's slice of life has indeed excited their fans with the trailer. They are eagerly waiting for the release of this Marathi film. In fact, what excites the fans more is that this movie has a Rohit Shetty connection. Yes, you heard it right, the producer of this movie is none other than the blockbuster director, Rohit Shetty. However, the director of the film is Vihan Suryavanshi.
According to the sources, Tejasswi Prakash and Karan Parab will be starring in the leading roles in this slice-of-life family entertainer. If you haven't watched the trailer by now, go ahead and watch it, you will get a nostalgic journey of your own school and college life. Let us now take a glance at some of the latest gossip surrounding the popular Indian actress Tejassvi Prakash.
Who Is Tejasswi Prakash?
As we said earlier, Tejasswi Prakash is a well-known Indian actress who is highly popular for her appearances in soap operas and a few Hindi and Marathi films. She was born on 10th June 1993 in Jeddah, Saudi Arabia in a Marathi family. Her full name is Tejasswi Prakash Wayangankar.
According to the sources, she is an engineer and completed her degree in Electronics and Telecommunication from the prestigious Rajiv Gandhi Institute of Technology, Mumbai. Her father Prakash Wayangankar is an engineer in Dubai. As far as siblings are concerned, she has a brother, Pratik Wayangankar who is also an engineer by profession.
Tejaswi spent her childhood days in Dubai but later on, shifted to Mumbai, India with her family for education and subsequent career. She was always a good and hard-working student, so her parents thought that she would pursue engineering as her profession. Even though she became an engineer, however, her original passion was acting.
In fact, Tejasswi always dreamed of becoming an actress somewhere in her mind. Therefore, she took acting classes from a reputed institute. This helped her sharpen her skills as an actress. Let us now look into her profession and career in further detail.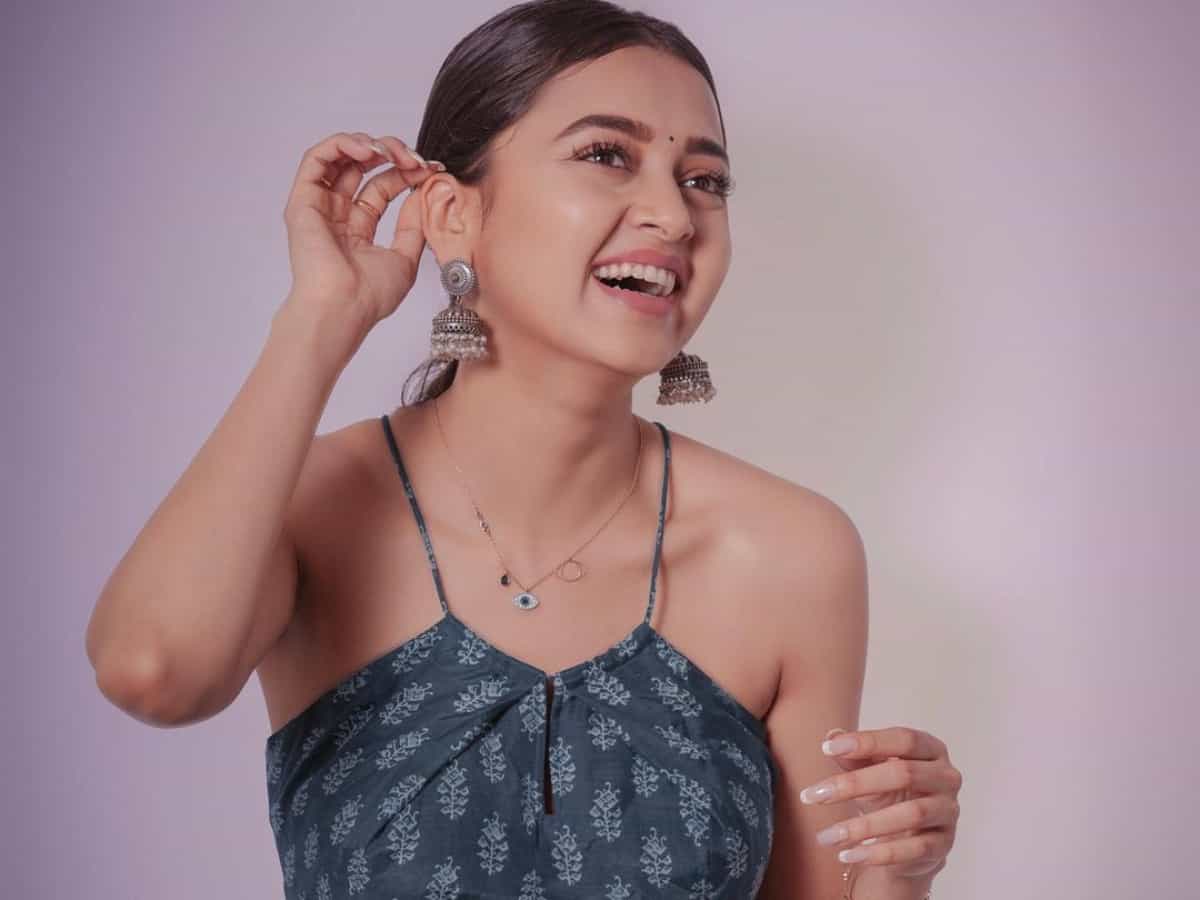 Explore Tejasswi Prakash's Successful Career As An Actress
According to the sources, Tejasswi Prakash in 2012 debuted as an actress in the Life OK serial "2612." Here she played the role of Rashmi Bhargava which gave her recognition as an actress in the entertainment industry. So in the next year, she played the role of Dhara Vaishnav in the Colors TV show "Sanskaar: Dharohar Apnon Ki."
In 2015, Tejasswi appeared in the Colors TV serial "Swaragini: Jodein Rishton Ke Su" which became immensely famous. However, in 2017, she appeared in the Sony TV serial, "Pehredaar Piya Ki" which gave rise to controversies. Well, it was because of its plot which portrays the married life of a nine-year-old boy and an 18 years old girl.
After this, the young actress appeared in many Hindi TV shows like, "Rishta Likhenge Hum Naya," "Swisswale Dulhania Le Jayenge 2," "Silsila Badalte Rishton Ka," "Shaadi Ho Toh Aisi," "Ladies vs Gentlemen," and a few Zee Comedy shows. However, her role as Urvi in Star Plus' "Karn Sangini" in 2019 took her acting career to new heights. In fact, she was also one of the contestants to enter the popular Indian reality show "Bigg Boss 15." Presently, she is busy with her upcoming Marathi movie "School College Ani Life."
Tejasswi Prakash All Set To Appear In A Rohit Shetty Movie
Tejasswi Prakash is one of those lucky actresses to debut in a Rohit Shetty-produced movie. Even though it is a Marathi film, fans are highly excited after seeing the trailer. The trailer shows how a youngster deals with the daily challenges and joys of school life. It seems that the movie is going to be a slice-of-life family entertainer.
As per the sources, this movie was shot before the COVID-19 pandemic and promises to be a romantic one. So you will get to see your favorite actress romancing the handsome Karan Parab. The plot will revolve around the lives of school and college students and their experiences. So many of the young fans out there can relate to it very well since they are passing through this phase.
If you are an avid social media user, you must have come across the post that Tejasswi Prakash shared in 2020 on her Instagram account. Well, it was here that she shared a picture announcing her excitement for her upcoming movie. Let's find out what she wrote, "Proud and lucky to have @rohitshetty sir as my mentor and it only got better when I got to be the leading lady of Rohit Shetty's first Marathi venture…"
When Will The Movie Hit The Screens?
Many of you who are fans of the young TV actress is probably waiting eagerly for the release of Tejasswi Prakash's upcoming film. So here we shall share some of the significant details about the makers of the movie and the release.
So produced by Rohit Shetty, Pavitra Gandhi, and Vivek Shah in association with Reliance Entertainment, this movie is directed by Vihan Suryavanshi. Yes, you guessed it right, he is also a pretty well-known director.
Now many of you are probably wondering when the movie will be available for viewers. Well, as per the sources, the family entertainer will hit the screens on 14 April 2023. Not quite a wait, isn't it? Yes, just a few more days. Before that, do not forget to watch the trailer to get an idea about the plot.
Ending Note
So as we conclude, we can say that the television actress Tejasswi Prakash is all set to make a comeback with her Marathi film, "School College Ani Life." Well, we can say that this movie has a Bollywood connection since Rohit Shetty himself is the producer of the movie. Whenever he is the director or producer we can indeed expect a blockbuster. Therefore, we have high hopes for this film with the perfect casting and the slice of the life plot. We hope it fulfills our expectations.
Also read: Simmba Review: Aankh Mare Ladki Aankh Mare, The Song on Your Lips, and Movie on Your Mind