In December 2017, August Ames tweeted about her decision not to work with men who appeared in gay porn movies. After tweeting about this, she died at her home by suicide a few days later.
Porn film star August Ames died by suicide in December 2017 at her house. She died after tweeting about her unwillingness to act with male porn stars that also do gay acts. Because of her public refusal to work with such talent, she got many accusations of homophobia.
Early Life of Adult Film Star:
August Ames was a Canadian adult film actress. She was born on August 23, 1994, in Nova Scotia, Canada. Her birth name is Mercedes Grabowski. She is popular for appearing in Web Scenes and Videos. At the age of 19, she entered the entertainment industry. She did her first shooting with the film studio 'PP Network'. Then, she began to appear as an actress and worked with many studios like
Mile High
Web Young
Harmony Films
Almost the porn actress appeared in more than 450 videos. Apart from film studios, she also worked with various famous actresses. Some of them include
Regarding her parents, there is no information available on the internet. But according to some reports, she was from the Army family ground and their roots in Poland. Also, about her education, there needs to be data. But she married Kevin Moore in the year 2016. Her husband is an adult film director.
How did August Ames Become a Successful Adult Star?
In 2013, August entered the pornography career as a former Nova Scotia resident. For major companies, she made her appearance in X-rated movies. Some of them include,
Evil Angel
Lethal Hardcore
Smash Pictures
She became a rising star in the adult film industry in 2015. Then, the adult film star was in the nomination for the first time for 'Best New Starlet' in 2015. Furthermore, she was nominated for Female Performer by AVN Nominations in 2016 and 2017. Even XBIZX Awards nominated her for the 'Female Performer of the Year.' Recently, she was again in the same nomination in 2018, but she is no more now.
The actress maintained a sexy figure of around 5 feet 6 inches. Her body weight is 52 kg. She had many fans for her attractive body figure of 32-23-28 inches. She had brown eye color with brown hair color.
So, within less time, the actress appeared in many of around 270 adult movies.
August Ames Found Dead after Cyberbullying:
Adult film actress August Ames was found dead in her flat in California. The actress appeared in more than 270 movies, and she was 23 years old at the time of her death. The investigators are yet to find the reason behind her suicide. People in the porn industry believe that the actress took her own life.
Just two days before the actress's death, the adult star became the victim of cyberbullying. She tweeted on Sunday and died on Tuesday. Based on her tweet, it is clear that she was not willing to act porn male stars who are doing gay porn acts.
She commented on crossover performers who are porn actors in gay and heterosexual scenes. For her tweets she got many tweets condemning her discrimination. She was accused of tweeting against the LGBTQ community. Some are even accused of being anti-gay based on a tweet.
Then, the actress made her reply tweet that she was not homophobic. She explained that she didn't want to shoot with porn stars who did gay porn relating to health reasons. Also, she explained that she didn't want her body to meet any risk of acting with them. She also added that she didn't know what such male porn stars do in their personal lives. Her report clearly showed that she didn't want to suffer from sexually transmitted diseases.
But she missed adding that it is her right to decide with whom she might have sex. If some people don't want to work with crossovers, then it will be their right to declare their decision.
There is no foul play about the death of August Ames. Ames' friends and fellow adult film stars posted about her on Thursday. Based on their posts, they mentioned that the porn actress was suffering from depression.
Based on Kevin Moore's report, Ames was the kindest person he ever knew, and she was the world to him. Several adult film industry members used social media to express their grief and shock over Ames' sudden death.
But it was clear that the reason behind her suicide was cyberbullying. August's brother James said he wants to consider her sister's death a serious issue. Based on his report, bullying is not good since it took her sister's life.
Could Anything Else Be the Reason Behind Her Suicide?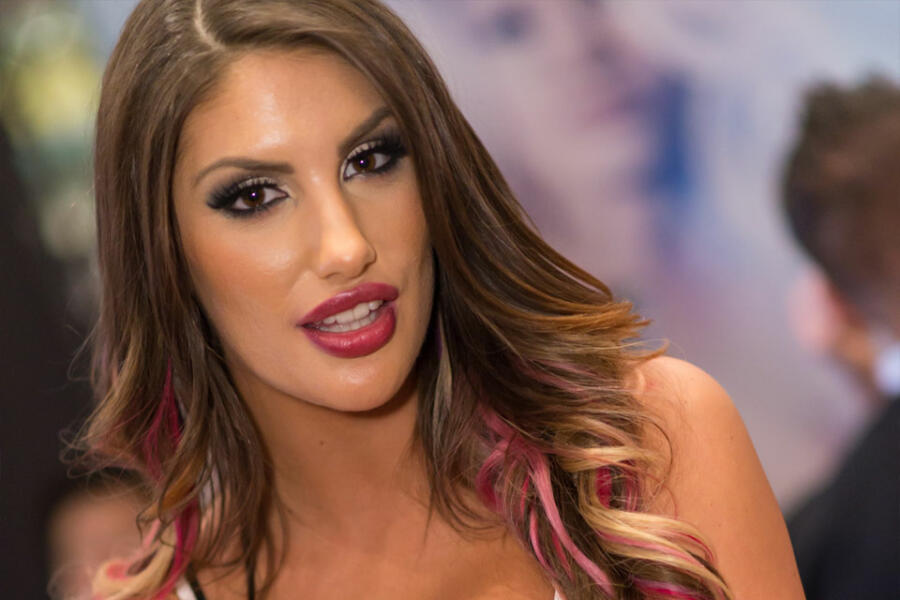 Based on the author Ronson's report, the reason behind her suicide might be many things. In her childhood days, Ames suffered from sexual abuse. Even she suffered mentally after acting with a Russian porn star, Markus Dupree. She even told her friends that Dupree was like a 'full-on War Machine.' She meant her rough sex scene with Dupree to her friends.
Moreover, she referred to Jon Koppenhaver as 'War Machine.' He was arrested for attacking his porn star girlfriend, Christy. So, she meant her attack from Markus here.
So, the reason behind her death could be a combination of three things such as
Acting in a rough sex scene
Past trauma due to sexual abuse in childhood days
Cyberbullying
Thus, the author and investigative officer, Ronson, cleared that one couldn't guess the truth behind her suicide.
The Bottom Line:
Therefore, there are many reasons behind the death of August Ames by suicide. Based on reports, it was clear that she died out of suicide, and there is no foul play behind her death.