Whether it's performance, efficiency, or comfort, we all have distinct automotive needs. What about those of us who desire modern technology, though? These days, some vehicles come equipped with some fairly astounding technology, including the newest in infotainment and driver assistance.
Here are the top 4 high tech cars with that in mind which can all be won in car competitions in the UK.
Tesla Model 3
According to Tesla sales, the Tesla Model 3 is one of the best-selling electric cars in the world. Use the enormous 15.0-inch touchscreen that protrudes out of the center of the dashboard to access the numerous features, both minor and major. Although everything appears very futuristic, it can be first difficult to have to navigate settings in order to change the audio level, seat heating, or even the steering wheel.
It is equally simple to navigate once everything is set up and customized to your preferences for shortcuts and layout. The sat nav uses Google Maps, which is about as user-friendly as it gets, and the screen is incredibly responsive. The images are very bright and crisp.
Tesla does not support Apple CarPlay or Android Auto, but you might not even notice because of how simple everything is to use. However, a tactile button for the glove box would still be appreciated.
BMW 5 Series
The 5 Series, according to BMW, is their most technologically advanced vehicle to date. That is a bold claim that the automaker can support. The 5 Series will definitely excite tech enthusiasts and gearheads. It's cool enough that Apple Car Play supports gesture-recognition touchscreen technology (simply wave your hand over the screen).
But there are also some truly mind-blowing James Bond-style features in these cars, the most spectacular of which is the key fob's remote control perpendicular parking feature, which allows you to do so while standing outside the car. You can speak voice-activated orders to the car from inside your home by speaking into the key fob.
This allows you to literally tell the car when to start or shut down as well as when to unlock the doors. There is also a 360-degree camera view that you can view on your smartphone.
Ford Mustang
The most recent Ford Mustang model gives the iconic American muscle car a technological makeover that is genuinely impressive—more technology than has ever been found in a muscle automobile. Ford equipped the Mustang with a 12-inch display screen since it saw a need to modernize its vintage car.
This screen not only allows the driver to change the drive settings of the car, but it also remembers your preferred settings, down to how you like the suspension. The modern Mustang also has voice command technology and several additional safety systems, including lane departure technology and distance warnings.
The most recent Mustang also boasts a brand-new 10-speed automatic transmission that is frighteningly quick and smooths the ride.
Tesla Model S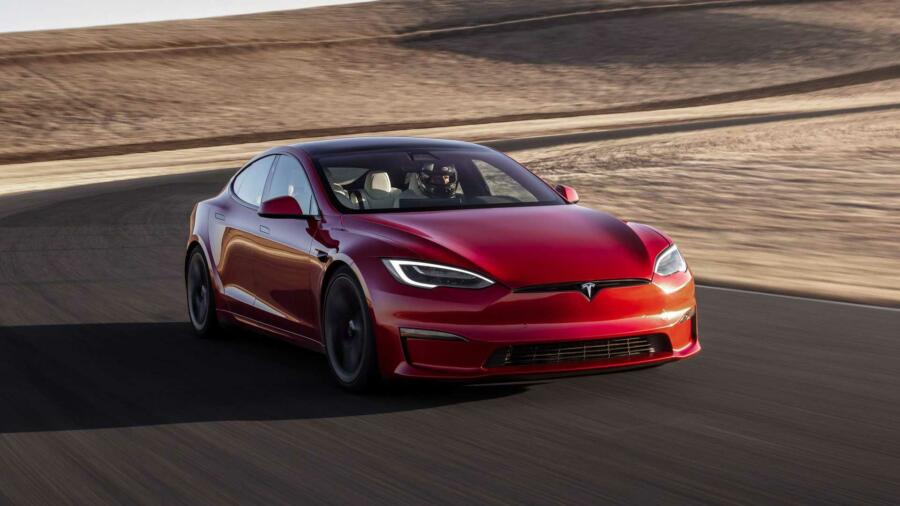 We heartily recommend the Tesla Model S, specifically the P100D version, if you love technology and have over £100,000 to spend on a vehicle. The best electric vehicle available right now is this one. This Tesla is a cutting-edge semi-autonomous vehicle that can accelerate from 0 to 60 miles per hour in less than three seconds and is filled with so much technology it'll turn your head.
The technology and software for the useful autopilot feature in the most recent Tesla Model S have been updated, and a machine learning system powered by Nvidia supports a new array of eight video cameras, 12 short-range ultrasonic sensors, and a forward-facing radar. The most recent software upgrade restricts semi-autonomous driving to a top speed of 45 mph and will automatically slow down the vehicle if it notices that your hands are off the wheel.
With all of this technology, the Tesla Model S may be the most cutting-edge vehicle on the road right now. It is unquestionably the most technologically advanced electric vehicle and semi-autonomous driving vehicle to date.
Also read: Superfluity or Must-Haves: Vehicle Safety Assistants