Like every year, this year also Lucknow Mahotsav is going to be held in Lucknow. To those who don't know much about this, I will let you know. It is a 10-day festival which is filled with colourful performances, delicious food stalls, and several interesting competitions are organized. You will also find the stalls of different states and the special items belonging to those states. This is what attracts people the most towards this festival.
Do you know what's the theme for this year's Mahotsav? It is "Shaan-E-Awadh-Jashn-E-Lucknow".
Let's know in detail about the fest.
Who organizes the festival?
The fest is jointly organized by UP Tourism and Lucknow District Administration. This is not just a fair, but it is also a platform where people get a chance to showcase their talent in front of everyone. In this festival, the promotion of Lucknow Tourism is also done among everyone, especially to International tourists that come in huge numbers to attend this festival.
Also read: Plan Your Next Vacation To Take Part Into One of These 5 Craziest Festivals Celebrated Around The World
Where this festival will be held?
The Lucknow Mahotsav was about to begin from November 25, but due to the Ayodhya verdict, it got postponed without any confirmation to the later date. So, now finally the wait is over as the fest is going to begin from January 17 to January 23, 2020. It will be organized at Ramabai Ambedkar Maidan. Though the official reports have said that the fest is going to hold for a week only, but like every year it will extend for a couple of more days.
What are the main highlights of the festival?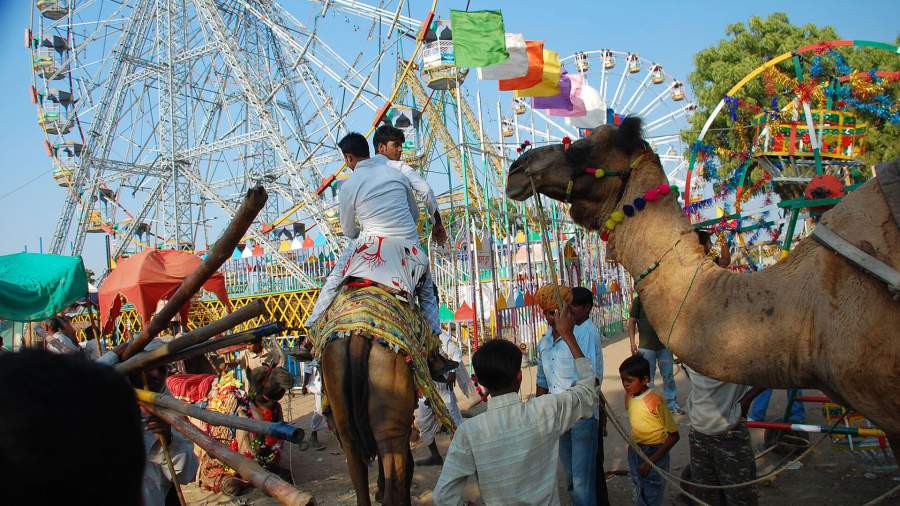 The main highlights of the festival are Cultural extravaganza, traditional village games, games and competitions, Ghazal and Thumri nights, performances by famous celebrities, Sitar and Sarangi recitals, sumptuous delicacies, Kathak performances by Lucknowi artists.
Bottom Line
Undoubtedly, Lucknow Mahotsav is one of the favourite festivals and we literally wait for it, year-round. The exhibitions, the food stalls, the rides, and the cultural events add an undeniable cheer to the chilly winters.
The fest is more like a shopper's paradise, the local artisans and businesses that come here from across the country. Hence, we can say that nothing could excite us more than Lucknow Mahotsav and we are proud to be a Lucknowite.