The corporate climate of today is complicated and evolving quickly. Growing technology calls for technical know-how to provide affordable and long-lasting solutions. As a result, advanced technical skills are required through specialized education, certification, or training, frequently including hands-on experience. These tech skills apply to all mathematical, scientific, information technology, or mechanical jobs.
As a result, employers are constantly searching for specialists with specialized skills and approaches to develop their businesses.
Here is a list of the skills employers value most; having these skills will help you learn more and advance your job chances.
1. Programming
Many people pick up coding as a hobby or to advance their careers, but there are many more advantages to learning it. The overall income of a programmer is one of the most obvious incentives to learn to code. In addition, programming is now a widely accepted core discipline used in almost every business, increasing the demand for qualified individuals yearly.
But the question here is how to improve coding skills to excel in the respective field. Using several free and easy-to-access tools, you can learn the fundamentals of coding and practice multiple languages. These sources include open-source platforms, video courses, and books on coding languages.
The fact that practically anyone can learn to code is arguably its biggest draw. Those who want to become programmers don't necessarily need to be mathematicians or have a lot of expertise. They only need to be curious and dedicated to learning.
2. Artificial intelligence (AI)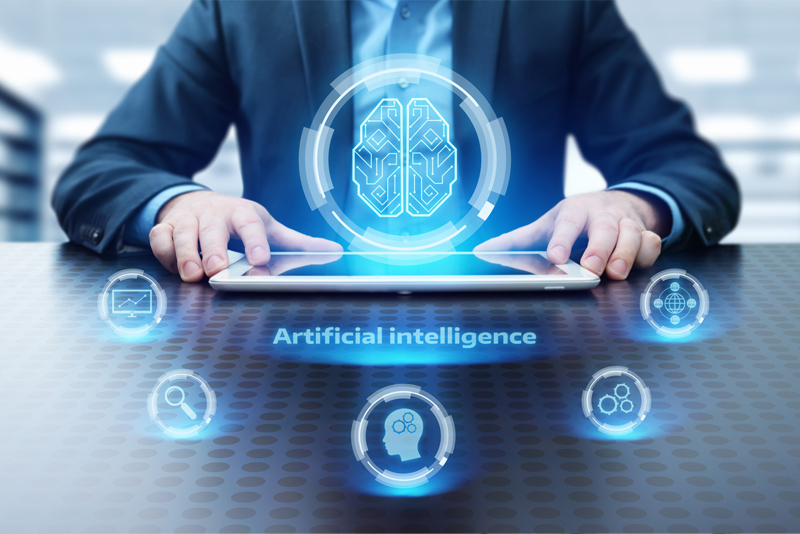 Most individuals are unfamiliar with the global impact of artificial intelligence (AI). Despite a general lack of familiarity, artificial intelligence is a technology that is revolutionizing all aspects of life. AI is already changing the world and solving significant issues for the global community, economy, and government.
For example, robotic surgery, self-driving cars, and face recognition software are all made possible by AI, and new avenues are continually opening up. An AI expert requires strong software development, statistics, programming, and engineering background. Learning it can upskill your career in the future.
3. Graphic Design
The graphic design sector is expanding quickly. Along with the industry's expansion, its use is also growing, giving more opportunities and enabling individuals to work more flexibly. If you want to start your career in graphic design, you can enroll in graphic design classes to learn the basics and get assistance with understanding it. The constant influx of projects and responsibilities makes choosing the career of a graphic designer challenging.
More than merely an artistic idea, graphic design serves as a channel of interaction between your target market and your company. A steady stream of projects keeps you focused without downtime. Therefore, learning graphic design is a wise career choice. 
4. Web Development
Today, every company and organization depends on its internet presence to succeed. But unfortunately, companies are left with drag-and-drop site builders like Weebly or WordPress templates if they don't have a web developer.
These may work for some businesses, but many more depend on a web developer or group of developers to provide the distinctive and well-designed experiences consumers need today. Once they begin their careers, most web designers have numerous opportunities available to them For example; you might discover that you enjoy the process of designing websites and meeting user expectations.
Or, you can develop a passion for a particular programming language and become more intent on instructing the computer. You can also gain the knowledge and enthusiasm necessary to move into app development.
5. Data Analytics and Data Science
The importance of data science in business can be attributed to several factors. First, data science allows companies to monitor, manage, and record performance measures to support improved organizational decision-making. Second, data science models can replicate various operations using already-existing data. As a result, companies can design a strategy to achieve the best business results.
Third, by merging existing data with additional data points to generate insightful insights, data science assists firms in identifying and defining target audiences. Finally, today's labor market would be virtually unimaginable without data scientists. Data scientists provide a true added value to a business and can address a wide range of issues using their sharp analytical skills and solid programming knowledge.
6. Android/iOS Development
Android has experienced the greatest global sales growth in the past years. It is no longer exclusive to smartphones, though. It also powers numerous additional devices, like Google Glass, Android TV, Android Wear, and e-readers. Since Android powers most of these gadgets, the fundamentals of development are essentially the same for all of them. The demand for Android developers is expanding in tandem with the market's rapid expansion.
Therefore, if you choose to pursue a career in Android development, it will be simple for you to obtain a competitive compensation package. In addition, you can work from any location you wish if you choose to pursue a job in Android development. Another perk of being an Android developer is that you don't need to work 9-5. Once you start working in this field, you can work independently from anywhere.
7. UX/UI
The world we live in is transforming, and technology is increasingly taking over our daily lives. For example, we conduct a lot of our shopping and bill-paying online using smart devices. According to the research, UX design is one of the top 10 hard skills that employers are looking for. Experience design is a fascinating profession where new ideas and technologies are developed practically daily, and a career in this field will place you at the forefront of digital innovation.
We anticipate a rise in the need for designers that apply their knowledge to the consumer experience of technology and voice-based platforms over the next few years. 
Learning UX design is a complex discipline with a wide range of subspecialties. It may take some time. However, when you observe how customers use your items, the time you spend on training will have paid off completely. You will be motivated to continue your UX design journey in this way.
Conclusion
Technically skilled applicants are frequently preferred over non-technical applicants when applying for specialized roles in tech. Additionally, workers with technical skills are often more adept at multitasking in demanding and complex roles.
Finally, if you have the necessary technical skills, you can use your subject-matter expertise to communicate with clients and coworkers more effectively, which can take you places.
Also read: How To Choose A Conversation Intelligence Platform