The show "Inventing Anna" has currently become one of the most popular and binge-worthy shows on Netflix. So if you have a Netflix subscription, the odds are that you have already watched it. So you must have also seen the protagonist, Anna Delvey, with celebrities, right? The series is centered around the impossible-to-believe true story of Anna 'Delvey' Sorokin and her time in New York.
This show, "Inventing Anna," takes viewers through Jessica Pressler's infamous New York magazine investigation into Delvey's attempts to scam New York's elite society. This Netflix series became an instant hit due to Delvey's unique, blunt, and often polarizing personality. So all thanks to Julia Garner, who made the character of Delvey so lively. No one could have portrayed it better than her.
So would you like to know more about the hit show, "Inventing Anna?" Stay with us until the end, as we will share some interesting aspects of Anna Delvey's character in the show.
Some Exciting Aspects About Anna Delvey in Inventing Anna
There are very few shows that become instantly popular within days of their release. Netflix's "Inventing Anna" will top the list of all those shows. Even though many of you probably remember the original story from the time it unfolded, "Inventing Anna" has given it a new life. This new generation is highly interested in Delvey's life and can greatly relate to her character.
Therefore, they are delving deep into Delvey's social media accounts after watching the show and trying to track down every detail of her life to see what is real and what is not. The series may have ended, but the drama is far from over. This is because, recently, Delvey took to her Insta stories and shared a rant attacking her accuser and ex-friend, Rachel DeLoache Williams. Pretty shocking, right?
Did you know the biggest part of Delvey's ploy was her social circle? Yes, it is true. Needless to say, the New York elite society constantly surrounded her. In fact, she always had a seat at every event or party in the city. So you can say that this was the game's name for Delvey. This is why people are still so intrigued by Delvey's circle of friends included during this time.
So if you are wondering who all are Anna Delvey's celebrity friends, let us share with you down below. You will be surprised to know that one of her friends is none other than Kanye West's ex, Julia Fox. Yes, it is true Anna Delvey with celebrities! Let us delve deeper into this issue.
Anna Delvey & Julia Fox Are Close Friends
If you are an ardent fan of the show "Inventing Anna," you must be curious to know who are the celebrity friends of Anna Delvey, right? Well, we will share all the relevant details regarding it here. As we earlier said, one of them is Kanye West's ex, Julia Fox. You might find it hard to believe, but this is true.
Even though she is currently in an ICE detention center, Delvey revealed in an interview that she was actually friends with Julia Fox. She explained, "We have some mutual friends– she is a girl about town." In fact, Delvey also answered people's dying question of how the pair met.
Well, the celebrity couple met via Insta and exchanged messages before Fox hoped on to Delvey's Clubhouse session. She said that she was answering people's questions about her experience. In fact, she made the forum so much better with her words. Also, she asked all the right questions. Needless to say, they have a similar sense of humor. According to Delvey, she was never judgemental, and they stayed in touch always.
What Did Julia Fox Have to Say to This Regarding Her Relationship With Anna Delvey?
So, according to a leading media house, the feelings between Fox and Delvey appear to be mutual. In fact, Fox also took to her Insta stories to shout out her "Dear sis," Delvey, and applauded how she is "Killing it behind bars." Initially, this crossover might seem a bit unusual; fans instantly admitted that it was an amazing connection.
In addition, one Twitter user said, "Julia Fox and Anna Delvey being friends makes so much sense." Moreover, someone also drew the connection between the two iconic accents in a Tweet. One of them also said that "the way Julia Fox pronounces 'Uncut Gems' is the same as Anna Delvey would."
Moreover, one thing the two women have in common is their hustle, and Delvey even revealed to The New York Times that they are cooking up something together. She said, "We are actually working on a little something together." So it seems these two have a lot in common.
What Does Anna Delvey Now?
Many of you are probably eager to find out the whereabouts of the infamous Anna Sorokin, the con artist we know as Anna Delvey. She is back in the headlines after the release of Netflix's "Inventing Anna." As you know, actress Julia Garner did absolute justice to the role of Delvey.
The show documents the rise and fall of the fake heiress and how she defrauded wealthy friends, banks, hotels, and many more. According to Garner, Delvey was extremely charming and kind. She recalls her experience when she visited her in prison before filming "Inventing Anna."
On October 3, 2017, the Los Angeles Police Department arrested the con artist, Anna Delvey. A sting operation that the Manhattan District Attorney's office planned helped in the arrest of Delvey. In fact, Rachel DeLoache Williams alleged that Delvey swindled out of more than $60,000 during a trip to Marrakesh. She, too, was present during the sting operation.
How Many Years Does Anna Delvey Have to Serve in The Prison?
As per the sources, the police transferred Delvey to Rikers Island, where they held her without bail. Three weeks later, the police indicted her for stealing around $275,000 through multiple scams.
In June 2018, Delvey and her lawyer attempted to make a plea deal; however, the judge rejected it, saying Delvey showed "no remorse." Therefore, on May 9, 2019, the court sentenced Delvey to four to twelve years in prison and fined her $24,000. Also, the court ordered her to pay restitution to her victims.
How Old is Anna Delvey Now?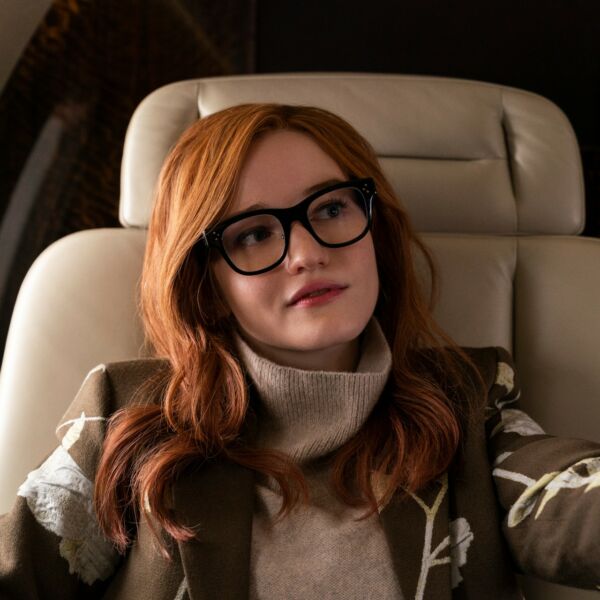 Many of you are probably curious to know the present age of Anna Delvey, the infamous con artist. Let us share with you the details. She was born on 23rd January 1991. Therefore, Anna is currently 31 years old.
She is a public figure who became famous due to her fraudulent acts in America. Presently, she is in prison at Rikers Island. She will be serving a term of four to twelve years.
Ending Note
So as we conclude, we can say that Anna Delvey's life is indeed full of interesting twists and turns. Do not be surprised if you see pics of Anna Delvey with celebrities. Since she was a con artist, she could easily befriend famous people. If you are eager to know more about her life, you can watch Netflix's "Inventing Anna."
Also read: What is Polo G's Real Name and Net Worth of The Rapper?