People who love to watch TLC television reality shows might know about My 600 lb Life. The show centred around the life of morbidly obese people, who weighed around 600 pounds. This documentary was about them attempting to reduce their weight and lead a healthy lifestyle. The Show featured doctor Younan Nowzaradan from Houston, aka Dr. now, whose strict diet makes the contestant prepare for a better lifestyle.
So, what happened to the cast members?
While some of them had astonishing results by following a better lifestyle, some contestants didn't see that silver light. Therefore, they met their sad demise. It's true that there is a tremendous health risk of having morbid obesity, and sometimes it becomes too much to cope up with.
In this article, we will talk about those stars, who had gone through hardships and managed to find bliss for themselves. We will also talk about those who aren't with us anymore.
Ashley Taylor's Undaunting Will
So, do you remember my 600 lb life Ashley, who followed the strict regime of Dr. Now, to lose weight? Readers would be delighted to know that she managed to lose weight and vows to lead a better and healthy lifestyle.
She doesn't have any social media accounts, so we don't know how she's doing right now, however, it's true that she is proud of the changes that she has brought upon herself.
Ashley Dunn Bratcher is A Happily Married Woman and A Mother
There was also Ashley Dunn Bratcher, perhaps, one of the most memorable people from the show. So, when she first joined the show, she was really down because of her morbid obesity. Therefore, she was desperate to reduce her weight to get to a normal life. So, she began to follow the strict diet plan and regime of Dr. Now.
Fans would be delighted to know that she has maintained the strict diet plan and did lose weight. So, looks very happy and bright, without any of those previous negative thoughts. Moreover, she is a married woman with a loving husband. In fact, she has become a mother just as she always wanted to be. Needless to say, that she has had a wonderful journey.
James King from The Show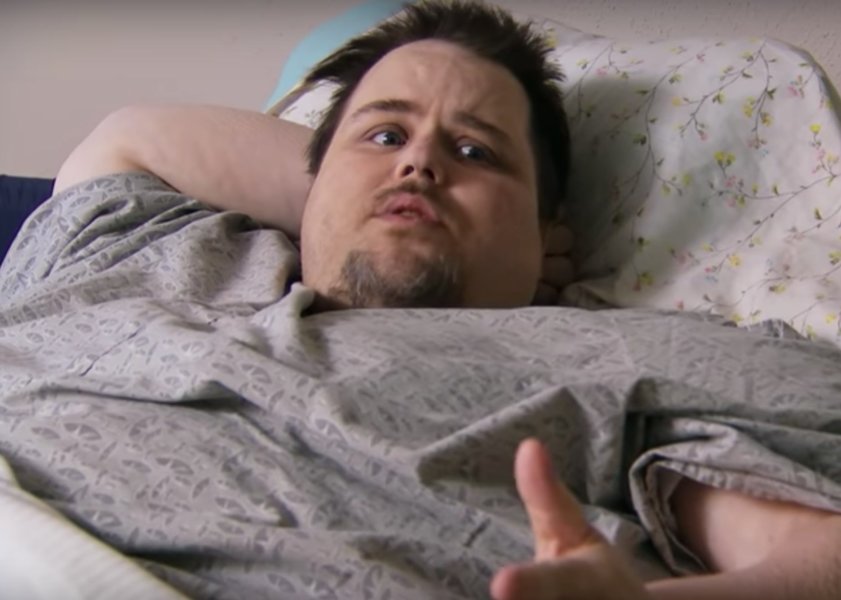 People might remember my 600 lb life James King from the 5th season of the show, where he was the heaviest cast in the history of the show, weighing 791 pounds. According to the sources, by the time he joined the sequel of the show, his weight had increased to 840 lbs.
It's needless to say that he needed intensive care, as his health wasn't showing improvements. Therefore, his obesity led to other dangerous diseases, including cirrhosis and kidney failure. In addition, he also had sepsis, which led to the premature demise of James King.
At the end of his life, he weighed around 500 lbs. His family did a private funeral for the man due to the covid protocols.
Robin Mckinley's Inspiring journey
Robin is also a very common name among the viewers of the show. In fact, her exuding confidence and the zeal to overcome the hardships, to lead a strict diet plan, and vowing to reduce the extra weight, all of this are a source of inspiration to many.
In fact, her determination to get healthy along with her nephew Garret was really inspiring. Moreover, she managed to reduce her weight to 394 pounds after a successful surgery.
Garret Roger is Seeking Job Opportunities
In addition, her nephew Garret Rogers too made a lot of progress in her health. Following the diet plans and exercises of Dr. Now, he reduced her weight from 607 to 337. Therefore, together with Robin, he was able to shed her weight. We don't know the current whereabouts of Robin, however, Garret is now pursuing a career and looking for job opportunities.
Also read: 5 Reasons Why You Should Stay Committed To Your Fitness Program
Know About Robert Buchel
So, people might also think of Robert Buchel from New Jersey who was the first person to die while filming an episode of My 600lb life. He passed away due to a sudden heart attack on 2017, 15th November. According to the sources, he joined the show in hope of reducing his weight and leading a normal life. However, fate had other plans for him.
Though he made some good progress at the beginning as he reduced his weight from around 842 pounds to 718 in just one month. In addition, he lost 98 pounds at a rehab center. Furthermore, he lost more weight through surgery.
However, after the surgery, things became problematic for him. Even though he lost about 340 pounds, he was addicted to strong painkillers. After his sudden demise, Dr. now said, 'Robert battled an addiction and lost but he never gave up".
James Bonner's Suicide
While it's true that some of the cast died because of health complications, there was also James Bonner, who committed suicide to end his misery. Though he had a memorable experience at the show, as he managed to decrease his weight from 642 to 324 pounds, he couldn't defeat the inner demons.
In a Facebook post, he posted a cryptic post in 2018. He said that he was thankful for all the positive messages and support of people.
Moreover, he also added that he had realized a few important things about his life and he wanted to face the 'demons' head-on. Later on, people found his park in the park of his hometown Lexington. Sources tell us that he shot himself. It's really pathetic that such a promising person died at the age of 30.
Chay Guillory's Life-Changing Transformation
One of the most dramatic transformations goes to Chay Guillory of 3rd season. She lost about 119 pounds after her debut episode. Thereafter, she lost more and brought down her weight to about 379 lbs from 630lbs.
Currently, she is trying to focus on getting that 180lbs mark. Therefore, she is maintaining a strict diet and doing exercises to keep a healthy lifestyle. Moreover, she is now married to her long-term boyfriend Patrick as well. It's absolutely incredible to see her journey. It's inspiring and fans are so delighted for her.
Henry Foot's Cause of Death
If you want to know about my 600 lb star's death. Then let's take a look at Henry Foot's story. The old viewers of the show surely remember Henry Foot from the first season. It's kind of interesting that before his actual death, he was pronounced dead by some unknown sources. Anyway, he had a very promising phase in the show, as he managed to reduce his weight exponentially as he went from 750 pounds to 275 pounds.
In fact, he even went to have surgeries to remove the extra fat. However, during a second surgery, his heart ceased to function. Through some miracle, he survived. He said, " There was the light to take me to heaven.. But I wasn't ready for it".
There were also rumors about his death by accident, but those were false information. However, the man died in the year 2013, but we have no details of how he actually died. His death remained an enigma to many.
Amber Rachdi's Inspirational Journey to Become A Social Media Star
Out of all the casts of my 600 lb life, Amber Rachdi has become a fashion diva on Instagram. Moreover, she updates her account on a regular basis, to show her fashion sense, makeup, hairstyles, and her daily life.
Though she has become a star on social media now, she doesn't have any plans to be on the follow-up episode as she had some bad experiences with the crew. Talking about her future, she vows to take good care of herself and follow a strict diet.
Brittani Fulfer's Astonishing Transformation
Do you remember Brittani Fulfer from the show? Well, she's almost unrecognizable nowadays. She has managed to undergo dramatic changes. In fact, viewers might remember how she underwent changes in the first episode itself. Thereafter, she had surgeries to reduce her weight even more.
Exuding a renewed energy, she is soaring higher and higher to achieve her goals. However, the journey wasn't easy at all, as she had to face a lot of body shaming. Through her positive mindset helped a lot. Currently, she is busy fulfilling her dreams and having a cozy time with her husband, who has been a constant support for her.
Final thoughts
Our life has ups and downs. It's not a smooth road at all. Therefore, the cast of the show 'my 600 lb life' hasn't had it easy either. Some of them left this mortal world, and there are those as well, who strove the hard path and made a new life for themselves.
Also read: Why Has Veganism Become a Hot Topic?
Images Credit: TLC