The favourite Hollywood heroine Sandra Bullock is a popular actor. Some of her popular films include Speed, Miss Congeniality, Bird Box and a lot more. In the Bird Box film, she plays a mother who saves her kids from a creature that kills people if they saw it. This film showed the love of a mother for her kids. In the same way in real life too Sandra Bullock is a protective mother. But she has kept her personal life private for many years. That is why many people do not know that she has two adopted kids Louis Bardo Bullock and Laila Bullock.
Being a mother is not easy for Bullock but she is happy with it. In 2005 she was married to TV personality Jesse James but the couple separated in 2010. Her spilt became public and many people came to know about it. Further, she also had to handle the devastation of Hurricane Katrina. After that, something in Bullock's heart told her that she is the right person to be a mother.
So in 2018, she shared why she decided to adopt kids and raise them. At first, she had many doubts about going through the option but she said that it was a beautiful thing. She knew that a perfect child will find her. This is her cute story of adopting her children. Here you can find all the details of Louis Bardo Bullock and Laila Bullock.
Who is Louis Bardo Bullock?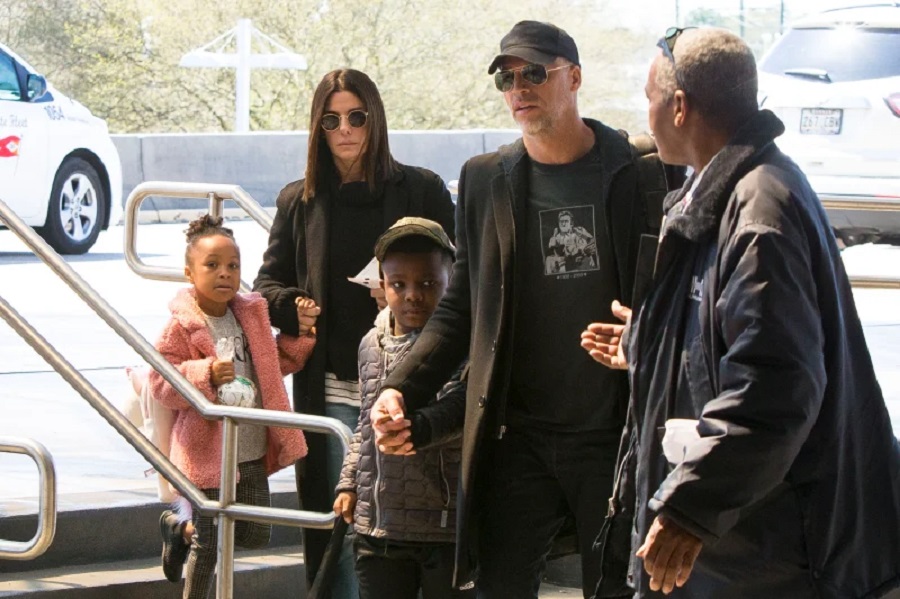 Louis Bardo Bullock is the first kids who became the child of Sandra Bullock. She adopted her eldest son in 2010. After that, she tried to keep the child out of the spotlight so no one really knows how Louis Bullock spends his day or his likes and dislikes. But sometimes the paparazzi will click photos of the outings of mother and son and through this only many people know about them.
Louis is still young and Sandra is raising them to lead simple life eventhough she is a popular Hollywood celebrity. Louis Bullock is twelve years old and he is born in New Orleans, Louisiana, United States. He was adopted when he was still a baby boy. It seems Louis is very mature as according to her he behaves like a seventy-eight-year-old man.
One time she shared that Louis is super sensitive. He is like a "Shecky Greene, a Jewish Catskills comic. He's wise and kind". Also, she told that there is a spiritual bigness to him. In a candid interview in 2021 Willow Smith that she wished that she has the same skin colour as her children. This is because Louis and Laila are of Africa American origins. Bullock said "To say that I wish our skins matched, sometimes I do. Because then, it would be easier on how people approach us," and added, "And I have the same feelings as a woman with brown skin and her babies or a white woman with white babies".
But Sandra does not need to worry about the way she is raising her kids because she is a good mother. She lets her kids have lots of freedom.
In 2022 Sandra Bullock stepped put with her son Louis Bardo Bullock to Disneyland in Anaheim, California. They had a fun-filled journey with her kids as they enjoyed riding the popular rides at the park and also the munched on the yummy treats. It was very clear that her kids are growing as tall as her.
Also read: 8 Sandra Bullock Movies You Should Watch
Who is Laila Bullock?
Laila Bullock is also the adopted child of Sandra Bullock but she is very different from her elder brother. She is growing up to become like her mother as she is strong and bold. Also, she is confident. This means that she is going to grow up and become a remarkable woman. Sandra said in an interview that her daughter is growing up with natural leadership skills.
Sandra Bullock shared "Laila is just unafraid. She's a fighter, and that's the reason she's here today," and added, "She fought to keep her spirit intact. Oh my God, what she is going to accomplish. She's going to bring some real change".
In 2015 Sandra became the mother of the dark-haired and skinned adorable child. She is getting help from her supportive boyfriend Bryan Randall to raise the kids. The kids are considering Bryan as their father and they are getting on really well. They have become a close-knit family. They are trying to have all the simple fun with their kids to give them a normal life as possible.
In 2020 Laila made a surprise appearance when her mother was taking part in Red Table Talk. She was also seen with her mother at Louis Armstrong International Airport in New Orleans, Louisiana. She was celebrating Mardi Gras with her mother, father and brother. Laila Bullock is ten years old and she was born in 2012.
Sandra Bullock is the perfect mom
In an interview, Sandra Bullock opened up about her experience of raising two black children. She sometimes wishes to be black because others can approach her in the right frame of mind if she too shares the skin colour of her children.
Jada Pinkett-Smith asked her if people question her about adopting black children. Bullock explained that she experienced racism from others who see her kids for the first time. She said "No one would say that to my face but guess what? You get the racism, "There's been — sure a lot of it. But guess what? Not my problem". so based on the negative experience she wants people to change for good about their wrong perceptions for.
Further, she continued "I feel the same way with a woman with brown skin and her babies or a white woman with you know, her white babies, Maybe one day that will go away. Maybe on eBay we will see with different eyes".
She wants to put her kind of family on the centre stage so people will come as a normal circumstance. Many families choose to adopt kids who belong to different ethnicity than her.
Conclusion
Sandra Bullock is a great mother to her kids Louis Bardo Bullock and Laila Bullock. She loves her kids and always protects them from curious eyes.
Also read: Heartwarming Pictures of Kids Who Just Got Adopted will Surely The Best Thing You will See Today