Meena Harris (Meenakshi Ashley Harris) is a well-known American lawyer and the author of children's books. She is supporting many charities too. Further, many popular personalities also support her campaigns such as Tracee Ellis Rose, Cecile Richards, Serena William, and others. Also, she is the niece of Vice President Kamala Harris. Harris has social media pages through which she connects with her followers. She is a knowledgeable and independent woman. She is close with her aunty Kamala Harris. Meenai has worked as a lawyer for big companies like Uber, Slack Technologies, Facebook, and more.
You can find all the details of Meena Harris here.  
Early life and education of Meena Harris
The birth date of Meenakshi Harris is October 20, 1984. The name of her mother is Maya Harris who is a lawyer and a policy expert. The name of Meena Harris's biological father is not available. But she helped her mother to meet Tony West. He is the stepfather of Meena Harris.
Many people in the Meena Harris family are famous in their careers. Also, her aunt is Kamala Harris and she is the Vice President of the United States. Shyamala Gopalan is her grandmother and she was an Indian-American cancer researcher. The name of her grandfather is Donald Harris and he is a Jamaican-American Stanford professor. 
Career and achievements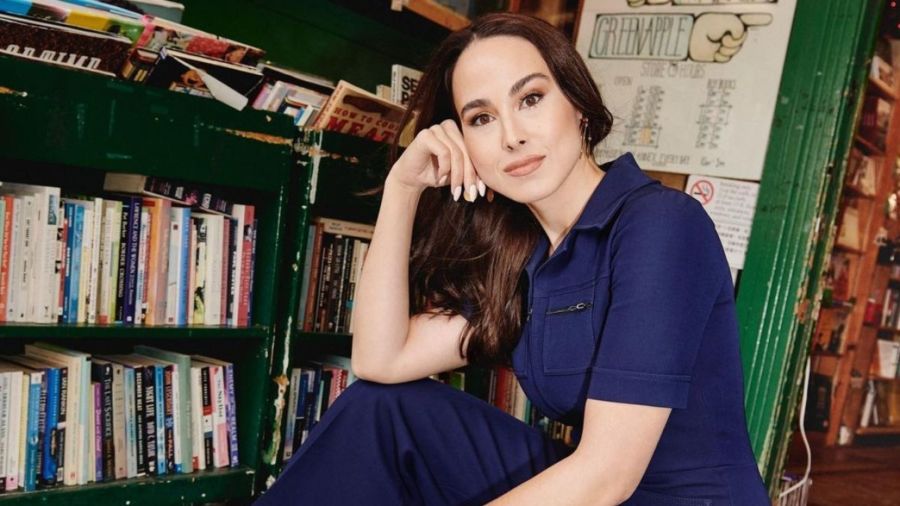 Meena Harris, like her mother and aunt, chose law as her career. Her family is full of brilliant and successful women. That is why Meena was very much inspired from a young age. She graduated from Harvard Law School.
Further, she had a brief legal career. She was a data privacy and cybersecurity attorney at a big global law firm. But after that Meena decided that the traditional law career is not for her. Her grandmother and aunt motivated her to rectify the things she thinks are wrong.
Then for some time, she started to work as a senior adviser on policy and communications. She began a small project based on the words of Maya Angelou's poem. She had the words Phenomenal Woman printed on the tees. The money she got from selling the shirts was donated to Planned Parenthood and Girls Who Code. These are some of the issues which she cares about a lot.
Now her T-shirt business has developed into Phenomenal Woman Action Campaign. Along with the tees she is selling hats, leggings, sweatshirts, bodysuits, and more.
Meena Harris has written two children's books titled Kamala and Maya's Big Idea and Ambitious Girl. The books are based on the childhood of her mother Maya Harris and aunt Kamala Harris.
Meena Harris' Personal life 
Meena Harris is a married woman and the name of her husband is Nikolas Ajagu. With him, she has two adorable daughters named Amara and Leela. They both are taken care of by their stay-at-home dad. Meena Harris works full-time so she is happy to leave her children in the care of their father and grandparents.
According to Meena, the children are surrounded by doting grandparents and great-aunt. Her first daughter Amara wants to be an astronaut and president. The eldest daughter is bookish and serious. On the other hand, the youngest daughter Leela is mischievous and playful. Kamala Harris takes her role of being a great aunt very seriously. 
Relationship with mom and stepdad 
Meena Harris was only four years old when she introduced Tyler West to her mother Maya Harris. West was a fellow law student of Maya Harris at Stanford Law School. When Harris came to meet her mother on the campus she played hide and seek with Tyler West in Arthur E. Cooley Courtyard. Then Maya and West became friends and started to date.
Then the pair wedded in 1998. They are now enjoying their life as parents and grandparents. West is now a Chief Legal Officer at Uber.
Relationship with her aunt 
Meena Harris has a very great relationship with her aunt Kamala Harris. More than her aunt she is like her friend. They both spend a lot of quality time together. Occasionally Meena shares family moments she spends with her aunts such as cooking, dancing, and more. Her children Amara and Leela are also very close with their great aunt. Further, she has worked for her aunt in the senate.
But she also has got criticism from her followers to stop using her aunt's fame for her campaigns. This has affected Meena's promotion of her brands several times. 
Net Worth of Meena Harris 
Meena Harris net worth is $500 thousand. She is an author, activist, lawyer, producer, and more. Through her Phenomenal Woman Action Campaign, she makes fashion that inspires and motivates women. At thirty-seven years old she is a busy woman.
Meena Harris's husband Nikolas Ajagu is the founder of Code & Canvas and Barrel & Ink. He was also part of NextPoint Financial, Inc. Before this he also worked in Ecosystem Venture. His net worth is USD 1 million. 
Conclusion 
Meena has a successful career and personal life. The Harris family has received a lot of fame after Kamala Harris Vice presidency.
You may also read: Things About Bridget Mccain, Adopted Daughter of Cindy McCain