The showbiz world is full of surprising news and events, isn't it? Every now and then, we come across news of break up and lawsuits filing or defaming each other. One of the break-ups we will never forget is that of supermodel Kate Moss and her boyfriend, the Libertines singer Pete Doherty. You must have already heard about it on social media a long time back, right? Pete himself had said that he lived a wild life; however, things in his life became crazier when he fell for Kate Moss.
If you are a fan of his, you will know that the singer had an addition to crack and heroin. In fact, he once stole drugs from his bandmate's flat. Moreover, he has also been to prison more than once. Well, quite a crazy life, indeed! Even though they broke up a long time ago, Pete still remembers those blissful moments with her before their relationship became toxic.
So would you like to know more about their relationship and what led to their break-up? Stay with us until the end as we will share some of the interesting aspects of the celebrities here. Let us have a look!
A Short Bio of Kate Moss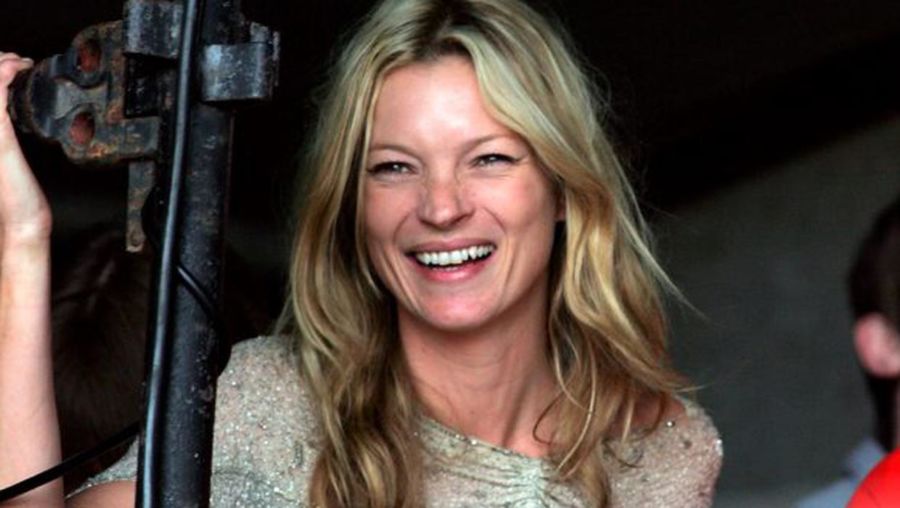 Since you are reading this article, it is evident that you are eager to know more about who Kate Moss is and what led to her break-up with the Libertines singer. Well, you are at the right place as we will share some of the significant aspects of the supermodel's life here.
There are very few people who have not heard the name of Katherine Ann Moss. She is a British model and entrepreneur. Kate was born on 16th January 1974 in Croydon, London. Therefore, she is currently 48 years old. Even though Moss stepped into the fashion world at the end of the "supermodel era," Moss rose to fame in the early 1990s. She was, in fact, the part of the heroin chic fashion trend.
Furthermore, her collaborations with Calvin Klein brought her to fashion icon status. People know him primarily for her waifish figure and her role in size zero fashion. Moreover, Moss also has her own clothing range. At the same time, she was also a part of several musical projects and is a contributing fashion editor for British Vogue.
Needless to say, Kate Moss has received a lot of nominations and accolades for her contribution to the fashion world for 25 years. In fact, Times also named her one of the world's 100 most influential people in 2007. So you can well understand the level of her popularity.
However, her personal life was always under the spotlight because of her famous partners and several other issues. In fact, we also heard her name in the 'legendary' Johnny Depp and Amber Heard case while stating an incident. This is because Moss was Johnny's ex at one point in time. However, today we will discuss her relationship with Pete Doherty.
Where Did Kate and Pete Meet for The First Time?
It is from Pete Doherty's book "A Likely Lad" that we come to know more about Pete and Kate's love affair. At the same time, he has also mentioned why he decided to opt for a break-up. "I'd been pretty debauched before I met Kate, but this was a whole new thing," Pete says.
As per the sources, their romance began when Pete played for the star's 31st birthday at her Cotswolds mansion in 2005. The party ended up lasting the whole weekend. In fact, Pete had brought with him a shoebox full of drugs. At that time, he found himself rubbing shoulders with a host of "random celebrities." Some of Kate's guests, including her ex, were not pleased to see him there.
He also further writes that half of the party was trying to score crack of him, and the other half was trying to chase him out, saying, "What are you doing here?" However, Pete was quite amused at the entire situation. He was feeling great at that big country house with "a pool and fancy carpets and great artwork." It was then that he fell head over heels in love with supermodel Kate Moss.
How did The Romance Advance Between The Two?
Kate was also having a similar kind of attraction toward Pete at that time. She was like, if they have something for each other, Pete can as well move in, and they can stay together. In fact, within a week, things advanced quite at a swift speed, and they even got matching tattoos.
Moreover, soon after that, they met each other's parents, with Pete's dad asking the supermodel, "What do you do?" That was indeed hilarious! However, from the very beginning, Pete's addiction to Class A drugs was a major barrier that caused problems in their relationship.
In fact, incidents like when his friend accused Pete of charges of robbery and blackmail after a bust-up with a former friend in 2005, Kate was horrified. However, his friend later on dropped the charges. Moreover, Pete also admits to selling stories to newspapers to settle drug debts and raise funds for bail.
Moreover, he further writes that it was like a running battle for the next two and a half years. Pete's addiction had indeed tainted his image as a musician and gave rise to uncertainty in his relationship with Moss.
The Couple Loved Each Other A Lot: But They Were Incompatible
Pete's addiction was becoming difficult for Kate Moss to handle. Even though she loved him a lot, she decided to take a step. According to Pete, he got a naltrexone implant on Kate's insistence. This was to reduce the effects of heroin. However, it was difficult for him to manage. So he continued taking drugs.
In fact, when Kate would be out for her modeling jobs, Pete would be in her mansion and enjoy her luxurious house. This was becoming too much to handle for Moss. Various other occasions made them opt for a break-up.
One incident that decided the fate of their relationship was during a holiday in Thailand Pete went missing and ended up arrested for taking drugs. Kate and another of his friend bailed him out. Becoming furious due to countless incidents, in a final showdown, Kate wrecked Pete's favorite guitar and burned his beloved teddy bear. This was too much for Pete to handle, and they opted for a break-up.
Ending Note
Kate's destroying his favorite guitar and burning his Teddy bear was enough for Pete to decide they can't stay together anymore. In his book, Pete Doherty honestly writes about the mistakes he made in his life. Now that he is in his late 40s, he realizes he was responsible for their break-up.
Also Read: Stevie Jordan Shares A "Forgive Me" Post For Faith Evans: What Happened?