If you are a fan of playing or streaming games on YouTube channels, you must have indeed heard about or watched the videos of the famous game streamer Dr Disrespect, right? Due to his unique content, he has millions of likes and views in his videos. So if you are a fan of his, you must have come across the news about his upcoming game, "Project Moon", from Midnight Society. He had made this announcement in the month of March itself.
As expected, his game was met with vitriol from critics who could not understand what was happening. However, the doc provides an NFT offering that will help the players. You can have a look at this video to know the details https://youtu.be/4RkqBR_98HQ. So are you curious to know about it in detail? Let us share with you some of the essential aspects right here!
What is the Issue All About Regarding NFTs?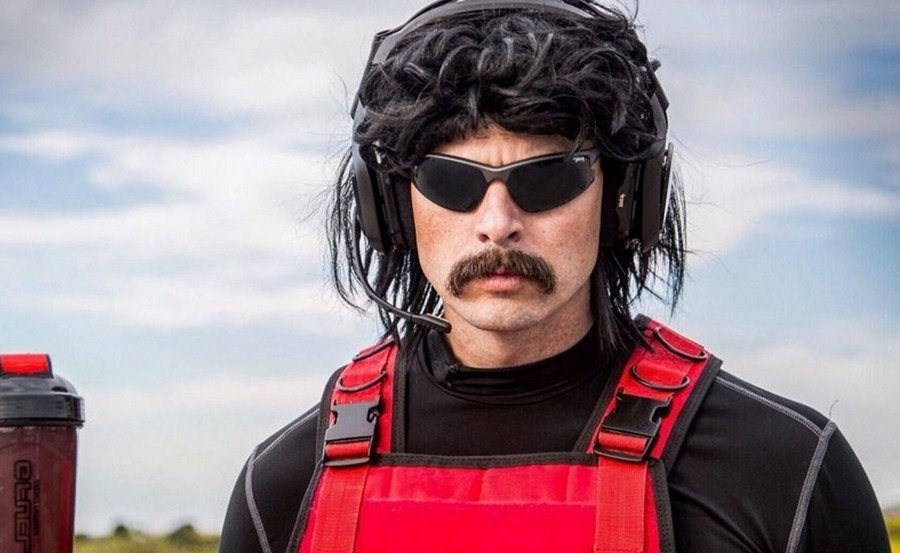 If you are an avid gamer, you must have heard of NFTs becoming a hugely divisive subject over the past year. In fact, their ascent in the online world from a niche community to items that are worth millions has been tracked by both believers and critics. This has spawned intense debate on either side of the spectrum. This is because one group is consistently anti-NFT in the gaming community.
Moreover, they have also pleaded for NFTs to stay out of the gaming world. This is actually for blockchain games. In fact, most of them have got their wish. You must have seen game developers making announcements and quickly backtracking when the criticism poured in.
Also read: Is Zeke Yeager Actually Good from Attack on Titan?
What was Dr Disrespect's Move?
Just as when several devs have started backtracking because of the criticism due to the inclusion of NFT, Dr Disrespect made an exception. He had announced the NFT inclusion in his games. As expected, there was criticism just after it. In fact, he spoke out about how Project Moon will incorporate NFTs and if they will realise it yet or not. This has left less scope for the critics to complain about.
Inclusion of Optional NFTs
Firstly, you need to note that this is not a blockchain-based game. Therefore, engagement with any blockchain or NFT-based assets is purely optional. This is where most critics have made a mistake while expressing their views. They overlooked this aspect and thought they would be forced to buy NFTs and spend a bunch of money to play the game or engage with it properly.
💯 That's what's so confusing to me. In game items are basically just NFTs you're not allowed to sell or move out of the game. What if you could? https://t.co/L319by5daX

— Mike Shinoda (@mikeshinoda) January 8, 2022
However, the doc explained that the players don't have to have NFTs to play the game. It is entirely optional. At the same time, having it does not change your game experience, and the players can continue to play the game freely.
In fact, the NFTs will come in the form of cosmetics such as visors or Variant avatars. The most popular one among them is the Founders Pass. Needless to say, these are some of the areas of the NFT space that casual onlookers are not aware of. So after seeing all the responses where people say that they "don't want to have to worry about NFTs in games", now they don't have to worry anymore as NFTs in Project Moon are optional. So it is up to you to utilise it or not.
Have a Look at the Environmental Impact
You must have understood that NFTs are purely additional assets available in the game instead of core components. It is not new that crypto mining is detrimental to society and the environment. Even though it has become more energy-efficient, mining crypto is still a big issue that people need to address.
As you can see, Midnight Society is operating differently. They are using the Polygon blockchain rather than the more popular Ethereum. They have, in fact, explained on their website that minting a Founders Pass is more or less equivalent to the energy use of sending 2.5 emails. If we compare the two, it is certainly not a great threat to the environment. Also, by all accounts, the use of NFTs and other titles that might arrive in the future will remain optional for the players. So there is nothing to worry about.
Ending Note
As critics, we tend to overlook important facts in games, leading to confusion. Therefore, it is essential to look at the absolute reality before criticising anything and then commenting on it. As always, Doc saves the violence, speed, and momentum for the battlefield rather than wasting it elsewhere.
Also read: Mrs. Assassin Biography: Who is Dr. Disrespect's Wife?