Virtual Offices are quickly becoming the preferred option for Start-Ups and SMEs operating primarily online in London, UK. Renting a physical office in the UK does not always make logistical or financial sense for small businesses; as a result, many startup business owners work from home to avoid these costs. Gone are the days of paying for building repairs and maintenance, as well as the high cost of paying rent in prime locations.
According to statistics, the UK has approximately six million private sector businesses, and this figure is growing. Around five million UK residents are self-employed or business owners, accounting for 15% of the total workforce.
Why is London, UK the Best Choice for Startups and SMEs?
While Digital Ecosystems evolve, it is much easier to locate global startup hubs where innovation thrives and suits you. With so many different elements to leverage, more businesses are shifting to virtual space and services.
There are several places to choose from around the world, but London is a fantastic city that provides a valuable ecosystem for entrepreneurs. This ecosystem encourages collaboration and the sharing of knowledge among entrepreneurs, corporations, and venture capital investors. Also, London ranks as the top destination for startups and small businesses.
If you are thinking of having a business setup in an elite place, the UK is the best choice. Here are a few justifications why a virtual office is the first choice for limited companies in the UK, and why you should contact company formation services right away! Take a look! 
1. Test Your Market
Creating a virtual company is an excellent way to test the waters in a new market without establishing a physical presence. Many small businesses send an employee or two abroad to test the new market, and these employees work from their temporary housing abroad to save money. You can use a virtual office whether or not you have a physical location. Furthermore, the virtual address is frequently used as your legal business address. If you have just started, it is better not to take the risk and go for a virtual office, which allows us to do experiments in a volatile business market before diving in headfirst by signing up for a long-term contract.
2. Cost Effective
If your company has a large enough turnover to cover the costs, a physical business address in the prestige of London will undoubtedly help to leverage how your company looks in the eyes of investors and customers. However, if the costs are likely to kill your potential for growth, another option is to rent virtual office space.
A virtual office provides your company with an official address without the hassle of renting a physical one. The savings add up quickly by not having to pay for things like rent or transportation.
This is a huge benefit for many startups and businesses in the UK in their early stages, as leasing a location would normally consume a large portion of the budget. With a virtual office, you can put that money towards other business objectives, and you might even achieve more in the end.
3. Accessibility
If you want to expand your business while working from home, you must ensure that your products or services are easily accessible. With an official virtual address, you will find it much easier to gain the trust of your clients and customers because they will be able to contact you from anywhere in the world at any time via calls, messages, emails, voicemails, and more. All of these are services provided by your virtual office provider, which means you won't have to hire additional administrative staff. Isn't that awesome? A virtual workplace opens unlimited doors of opportunities for us.
4. Your Backbone
A virtual office gives startups or small businesses entering the UK market with access to the basic facilities and support functions demanded to run the business without any human resources. When you start a business in a new market with only a few employees, you need them to add direct value at all times and contribute to the company's growth. Using a virtual office is a fantastic way to save money and time and maximize your resources before creating a permanent job for tasks such as answering the phone and other administrative tasks.
Also read: Modern Company Logo Ideas For Building Your Brand Presence!
5. UK Based Company Formation – Now From Anywhere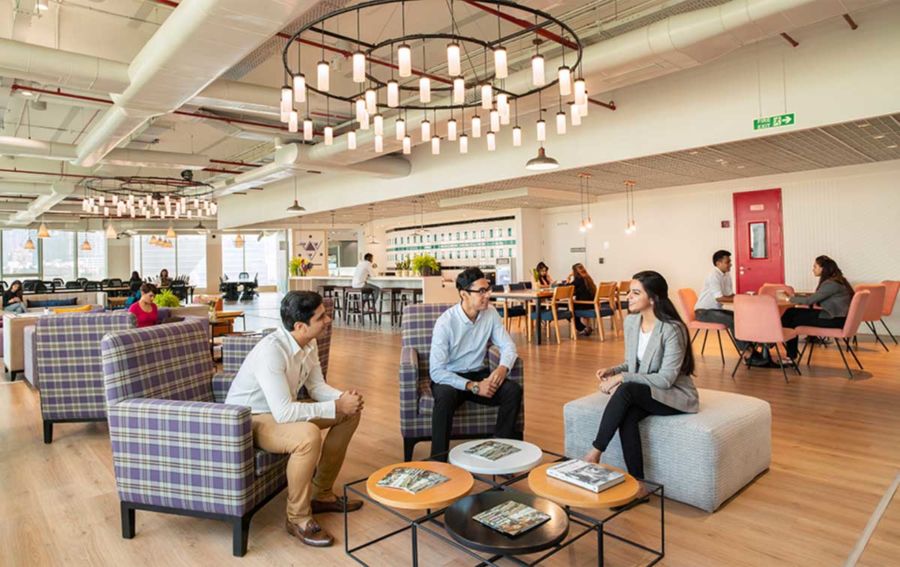 To register a private limited company in the UK, you do not need to be a UK resident. Setting up a limited company in the UK, on the other hand, can be time-consuming and frustrating due to the need to navigate a government website.
The best way to form a company is to hire a reputable virtual company formation agent, such as Icon Offices. By providing everything you need to set up a UK Ltd company as a non-resident, we make the process as simple and stress-free as possible. Unlike other websites, we do not distinguish between UK and non-UK residents and offer the same fantastic price to everyone.
We recognize that launching a new business can be challenging, so we've made the process as simple as possible, and our company formation services take care of the paperwork for you. We handle all registration formalities on your behalf, submit your application to Companies House, and electronically deliver the official documents to you. If you wish your UK virtual office address can be your official registered address too. It is perfectly alright and legal to do so, and it is a popular option for small businesses or startups
Why Us?
The difference is that we charge significantly less than legal and financial firms in the UK. We have super affordable packages starting at only £0.99 per week that are ideal for anyone interested in launching a new business and then growing its image with our office support services.
Get in contact with us now you may find out more about the process of forming a UK based Ltd company as a non-resident (or as a resident) or if you need assistance forming a company. You can also leave a comment below if you have any queries.
Also read: How To Identify The Perfect Office Space For Hire in Australia