Who doesn't know Leonardo Dicaprio and Kate Winslet? Some know them from the legendary roles they took in Titanic, while some know them for the unbeatable chemistry they share on the screen. However, what is most unforgettable is the friendship between them. One can remember their reaction when the other received the Oscar. Who could forget that? But with that one question always pops up in the minds of the audience.
That is "Have they really not dated, ever?". If you are one of those who have asked this to yourself, you are on the right track because in this article we will try to unravel the mystery behind Leonardo Dicaprio and Kate Winslet's relationship.
The Relationship Between Leonardo Dicaprio And Kate Winslet
Leonardo DiCaprio and Kate Winslet have been friends for ages. Since they met on the sets of Titanic their relationship has not been the same. DiCaprio and Winslet became closer and even talked regularly. As Winslet has already claimed that DiCaprio is one of her "closest friends in the friend" one may take it to be an understatement. In photographs, the duo has appeared to hold hands. But then why did the pair not decide to take things to the next level?
Both the pair have grown up in the Hollywood industry. Moreover, they have also admitted that they used each other's company as their support system throughout all the hurdles. According to Winslet, they are the best pair out there. In an interview with Rolling Stone, an authority said the following.
"One night, very late, Winslet and DiCaprio were lying on the deck during a break. An assistant approached for food orders. 'Leo was so tired,' Winslet recalls; he had his head on her stomach and asked for a sandwich. 'The assistant asked, 'What do you want on it?' and Leo said, 'Oh, Kate will tell you.'
Then Leo just kind of fell asleep. And I did know exactly what he wanted, this kind of cheese and no tomato and no pickle. I absolutely knew. And I thought, 'God, that's really weird that I know this person so well.' It was brilliant."
So Why did They not Start Dating Back Then?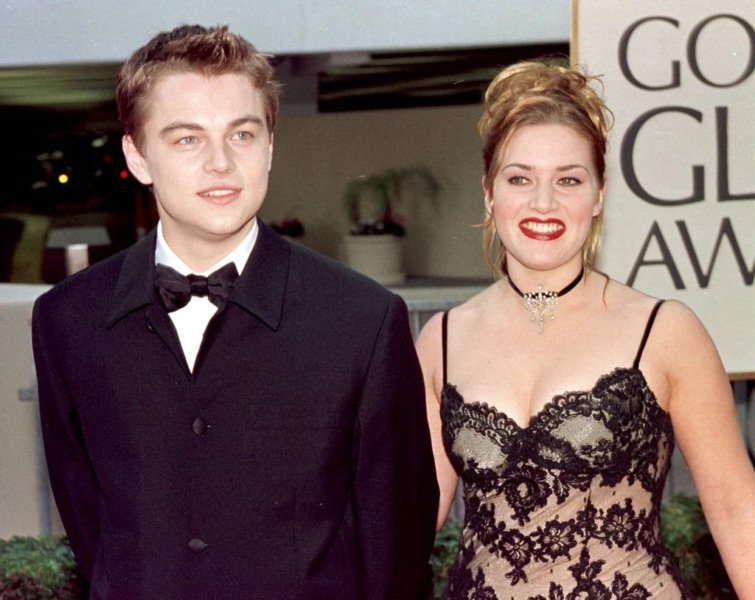 Although both actors were very close and had a platonic relationship, the truth is, they never fancied each other. Kate Winslet claimed that any development of a romantic relationship between them will feel out of place. Moreover, to her, it would feel incestuous as they were practically siblings. Moreover, they wanted to be each other's support system. So, entering a romantic relationship could jeopardize it. In an interview, DiCaprio said, "In a lot of ways, Kate and I have really grown up in this industry together".
He also said, "We've been a support mechanism for each other for such a long period. We've been there for each other and helped guide each other."
Even after being friends for almost decades, Kate Winslet said that their relationship worked only because there was nothing romantic.  She said, "It's so disappointing for people to hear that because, in the soap opera of the Kate and Leo story, we fell in love at first sight and had a million kisses, but we never did."
Although there was one moment when Winslet had a crush on DiCaprio or the character of Jack at least. So at the shoot of Titanic, her feelings got a bit muddled during the "lovemaking scene". Nonetheless, she clarified her complex feelings without feeling innocuous.
Leonardo Dicaprio Quick Wikis/ Bio
| | |
| --- | --- |
| Name | Leonardo Dicaprio |
| Nick Name | Leo |
| Full Name | Leonardo Wilhelm DiCaprio |
| Profession(s) | Actor, Film Producer |
| Birth Year | Novemaber 11, 1974 |
| Age | 46 Years (As of 2021) |
| Famous as | Actor |
| Gender | Male |
| Birthplace (Native) | Los Angeles, California, United States |
| Nationality | American |
| Zodiac Sign | Scorpio |
| Education | John Marshall High School (Los Angeles) |
| College | Los Angeles Center for Enriched Studies |
| Net Worth | $260 million (as of 2021) source |
| Father Name | George DiCaprio |
| Mother Name | Irmelin Indenbirken |
| Marital Status | Unmarried |
| Girlfriend | Camila Morrone |
| Kids | – |
Ending note
So, it was their friendship and the platonic relationship they shared that didn't let them form a romantic relationship. Moreover, both Leonardo Dicaprio and Kate Winslet did not feel romantical about each other.
Also read: Who is Celina Smith dating? The truth about her Breakup with SteveWillDoIt