The voice actors/actress for the Japanese anime are some of the talented people in the world because they are able to bring real emotion in their voice for the characters. There are some beautiful Japanese voice actresses who not only give a voice for the anime but the drama and movies as well. Though they are not in front of the camera we can still feel them with the voice. Most of the Japanese fans treat the voice actresses as celebrities. There are also polls happen in Japan to pick the best actresses for their beautiful voice. Here are the names of the actresses for your information.
1. Haruka Tomatsu
Haruka is twenty-nine years of age and lent her voice to some of the famous series that helped her rose to celebrity status the series are Sword Art Online's Asuna and To Love-Ru's Lala Deviluke.
2. Aoi Yuuki
Aoi Yuuki is one of the prettiest voice actresses known for her reading and tongue twisters. Her hobbies include drawing and writing books. She received the Best Main Female Seiyuu Award at the annual Seiyuu Awards for her unique voiceovers. She is part of Petit Milady with Ayana Taketatsu and also known for her albums.
3. Shoko Nakagawa
Shoko is the daughter of a famous celebrity in Japan Katsuhiko Nakagawa. She is a voice artist as well as a model. The voice actress is known by her nickname Shokotan and also as the presenter of Pokemon Sunday.
Also read: 7 Astonishing Facts About Marilyn Monroe Which You Might Not be Aware of
4. Nana Mizuki
She is thirty-nine years of age. Some of the popular anime series of Nana is Dog Days' Ricotta Elmar and Magical Girl Lyrical Nanoha's Fate Testarossa.
5. Minako Kotobuki
Minako is well known for her many talents as a singer, actor, and voiceover. She is best known for her part in anime series K-On that is about a school band. She sings wonderfully and that is why her characters in the anime include singing. Furthermore, she sings in opening and ending themes of the series and also part of a three-member band Sphere.
6. Maaya Uchida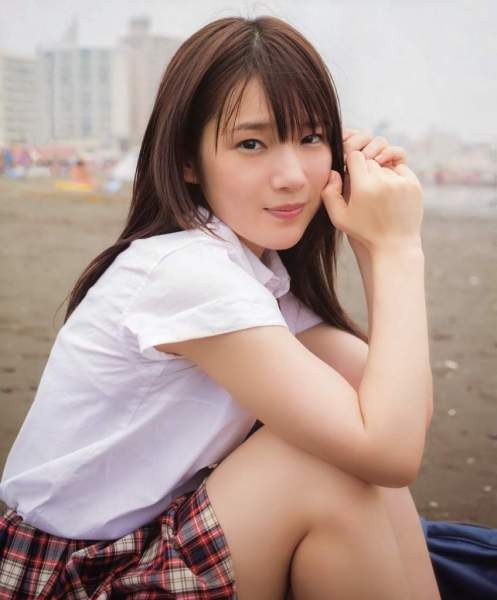 She lent her voice to the popular series such as Chuunibyou's Rika Takanashi, GJ-Bu!'s Mao Amatsuka, and many more. She is a twenty-nine-year-old voice actress.
Also read: Release Date, Story, Characters Details of Nisekoi Season 3
7. Chiaki Takahashi
She is a singer and voice actress from Japan. She was a part of the J-pop group Aice5 with many other popular singers. The voice of Chiaki is mellifluous and sweet which makes her a sought after voice actress.
8. Yui Ogura
She is the voice actress that lent her voice for many video games and anime characters. She is part of the team Dekaris and J-Pop duo YuiKaori because of her amazing voice.
9. Eri Kitamura
She is a freelancer and offered her voice to the characters in anime such as Karen Araragi in Bakemonogatari, Sayaka Miki in Puella Magi Madoka Magica, and Vocaloid CUL-REBIRTH and many more. Eri is also an amateur manga artist.
Also read: NetFlix Series Seven Deadly Sins Season 4 Release Date and Plot Details
10. Rie Tanaka
She always greets with a V sign when she poses for the camera. The dress she wore a Gothic Lolita style became very popular. The voice actress is part of the Steel Angels that is a group formed by three Seiyuu.
Conclusion
These are the popular as well as beautiful voice actresses of the Japanese manga and drama. They are also credited for other skills other than their careers such as singing, acting, and many more. From a young age, the actresses are performing as voice artists that have honed their voices to perfection.