For many celebrities, 2020 has become even worse because of the divorce. While scrolling through social media we found many celebrities splitting with their spouses and partners. The cases were more this year. Some of the celebrities we thought shackled for life have left their spouses without saying goodbye. That is why their splits have shocked their fans. The quarantine had left a toll on their relationship and many people decided to separate from their mates.
Here is the list of some biggest celebrity splits and divorces of 2020.
1. Jason Sudeikis and Olivia Wilde
After being a decade together the most recent divorce news of the couple had left many fans hurt. They have two kids named Otis Alexander Sudeikis and Daisy Josephine Sudeikis. Many people considered them as exemplary celebrity couples however their relationship did not last. The sources shared that the split started to happen at the beginning of the year.
Even though the couple wanted to co-parent the kids the romance in their marriage was long gone. They both met in 2011 and their relationship hit off well. However, now they want to focus on their children eventhough they are not together.
2. Armie Hammer and Elizabeth Chambers
The ten-year-old marriage of the couple ended in 2020. This also shocked many fans because they looked happy with each other. They also have two children and the couple want to make the separation less painful as possible. Moreover, they also have decided to co-parent the children. Hammer shared about his decision to GQ.
He said eventhough this change is not a bad thing he is sad about it. But he and Chambers are adults and are making a decision that will benefit both. They also do not want the divorce to affect their children.
3. Cole Sprouse and Lili Reinhart
The co-stars of the TV series Riverdale Sprouse and Reinhart started a relationship that was on an off sometimes. They looked lovely with each other on the red carpet events. They suited each other very well. They started to date in 2017 and their relationship interested the fans. But on 2020 Sprouse in his Instagram account shared that he and Lily are officially breaking up. He also said that he was a lucky guy to fall in love. Then Reinhart opened up about her bisexuality and the fans understood why they separated.
4. Vanessa Hudgens and Austin Butler
After nine years of relationship, the most adorable couple in Hollywood Hudgens and Butler ended their relationship in 2020. The reason behind the split was their scheduling conflicts and long-distance issues. But they are still friendly with each other. A source shared that they might get back together as they have a deep connection so anything may happen.
5. Kelly Clarkson and Brandon Blackstock
The husband and wife, Clarkson and Blackstock have announced about their decision to divorce. They are separating because of irreconcilable differences. The divorce proceedings have started and Clarkson has requested the court to honour the prenuptial agreement. So they each have to pay the legal fees from their own pocket. We do not know what caused the rift between the couple.
They have two children and hope they make good arrangements to keep them happy. This year on April the kids posted a sweet message on Clarkson's birthday and then suddenly in the same year the news about the divorce released. That is why the fans found it surprising.
6. Gleb Savchenko and Elena Samodanova
Professional dancer Gleb and his wife Elena suffered problems in their marriage from the starting of this year. They have two beautiful daughters. The source said that as Gleb is a charming and handsome person he gets a lot of attention that made Elena insecure. Many people linked it with Gleb's on-screen partnership with Stause.
They both denied the rumours about romance but still it affected Elena. She posted some cryptic messages on the social media that showed her feelings regarding it. Therefore, many assume that this was the reason behind the divorce.
Also read: Addison Rae and Bryce Hall Were Spotted Kissing While Celebrating Halloween
7. Cara Delevingne and Ashley Benson
The actress and supermodel couple called it quits this 2020. Many people loved to look at their photos on social media however their relationship suffered many problems that ended it. Now Benson is in a relationship with rapper G-Eazy and even took him to her sister's wedding. Delevingne is focusing on her career and noticeably bearing with the break up well.
8. Susan Kelechi Watson and Jaime Lincoln Smith
The couple announced about their engagement and after one year has broken it off. Susan confirmed her relationship status in a post. On November 7 she shared that she has become single this year. We do not know the reason behind the split.
9. Taraji P. Henson and Kelvin Hayden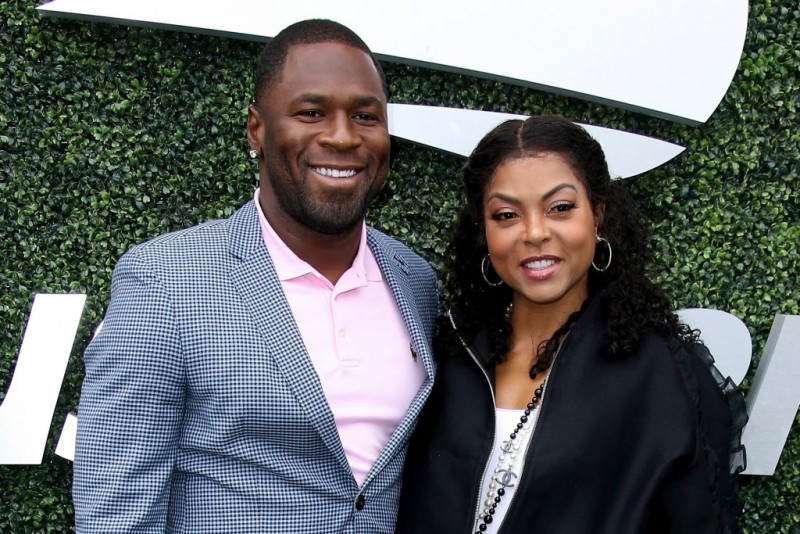 Taraji P. Henson shared that her relationship with Hayden did not work out. They announced about their engagement on 2018 however now have called it quits. They were also set to marry this year but their feelings for each other dwindled. Henson even thought of going to a couple's therapy then she understood that they were not on the same page. She also told that only one person cannot take the whole weight of the relationship. So hence they ended it.
10. Jonah Hill and Gianna Santos
The sources closer to the couple shared that the feelings they had for each other cooled down this year after one-year engagement. They have broken down on amicable terms and have no ill will towards each other.
11. Bethenny Frankel and Paul Bernon
The former star of Real Housewives of New York City Frank separated from her boyfriend Bernon some weeks ago. They were in a relationship from 2018. It is also said that Frankel's divorce from Jason Hoppy who she married in 2010 is not yet finalised.
12. Karamo Brown and Ian Jordan
Brown is the Queer Eye star who shared about his separation from boyfriend Jordan on The Ellen DeGeneres Show. They were together for ten years but they broke up this year.
Conclusion
These are the ten biggest celebrity splits and divorces of 2020. They had their personal reasons for the decisions they took. However, the number of splits has surprised the fans who were rooting for them.
Also read: Matthew Perry And Courteney Cox Reel Life Love Story, That Never Transcended To Real Life