You might have seen many television shows or drama where life-or-death consequences occur consistently. The doctors of Grey Solan Memorial Hospital realize neither relationships nor medicine is ever in black and white. If you have seen this very show i.e. 'Grey's Anatomy', then you must be familiar with this character. Yes, I am talking about none other than Meredith Grey, who is one of the show's main characters who never let a story go untold.
Her patience, intellect, and charisma create the perfect balance for ideologies that continually define our undefinable, "real life" experiences. Grey's Anatomy has featured 15 seasons and in every season Meredith was the only character who remained constant throughout the show. Viewers can relate so much to Meredith in large part because she is not perfect. She is a flawed human being just like the rest of us so we can just relate to her in every aspect of life.
The show was very famous and is known for many things such as steamy romances, dreamy doctors, and fascinating medical cases set to an awesome soundtrack. Another important aspect of the long-running drama is its undeniably quotable dialogues that will give you goosebumps. Most of the quotes in the show were said by Meredith herself. Want to know about her famous quotes?
We have compiled the list of some of her best quotes that are way too relatable for most of us.real life
1.
2.
3.
4.
5.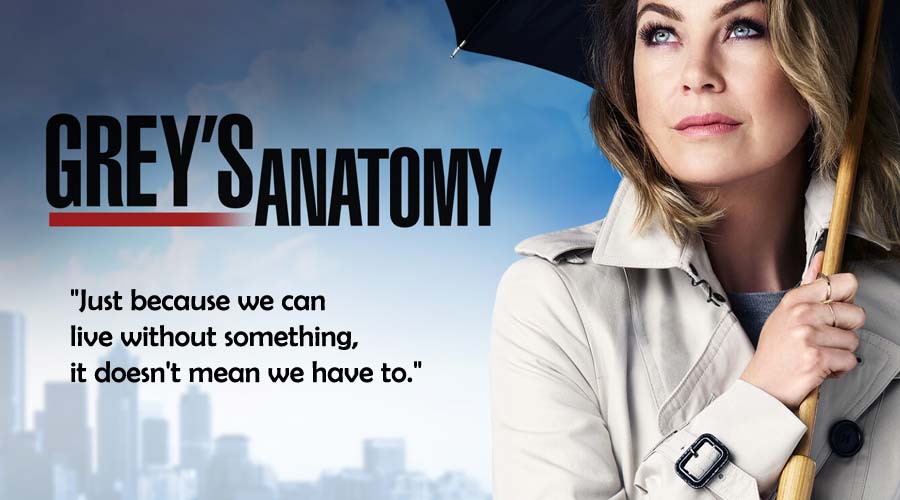 Also read: 7 of The Binge-Worthy Emmy Nominated Shows That You Should Not Miss Watching
6.
7.
8.
9.
10.
11.
12.
13.
14.
15.