If we compare other parts of Vietnam, Hanoi seems to have the most typical cuisine with various dishes and tastes. It looks like a heaven of street food in Vietnam which can easily attract any foodie. And you know what Hanoi peoples are very friendly and they love to gather around a table in a restaurant to immerse themselves in the city's street cuisine. They love salty flavours more than the southern parts. So, if you are planning to visit Hanoi soon, make sure you spend some with Vietnamese and also their international culinary scene.
Here is the list of some of the best restaurants in Hanoi which you can try to have that unforgettable dining experiences. Let's check it out:
1. The Hanoi Social Club
As its name suggests, The Hanoi Social Club is a popular hangout among the trendy socialites of Hanoi. The best thing about this club is that they have the musicians at their place who perform live. Their menu centres around Mediterranean cuisine, with many excellent options for vegetarians as well. Whether you're looking for a spot for brunch or a place to spend the evening, this would be a fine choice.
Also read: 7 Most Romantic Restaurants in Gurugram That won't Disappoint You for Sure
2. The Hung Snake Restaurant
Have you ever wondered what snake tastes like? If not, here is the place where you can try this Vietnamese delicacy. They're right in Lệ Mật, otherwise known as Snake Village which is a popular day-trip destination in Hanoi. You can try varieties of snake cooked in different ways: sautéed, fried, steamed or even boiled in porridge. Sounds eeww Right?
3. Essence Restaurant
This restaurant is located right on the ground floor of the Essence Hanoi Hotel. It offers authentic Vietnamese dishes in an elegant and refined setting. Its décor is very exotic with cutting edge contemporary design and drawings on the aesthetics of both colonial Vietnam. Customers visiting here can enjoy the dishes from 3 regions of Vietnam with their distinctive characteristics. The main dishes are made with beef, chicken, fish, or pork. Don't forget to try them all.
Also read: 15 Things About Top Attractions, Stay and Food To Make Your Dubai Tour Dam Easy
4. Kebab & Co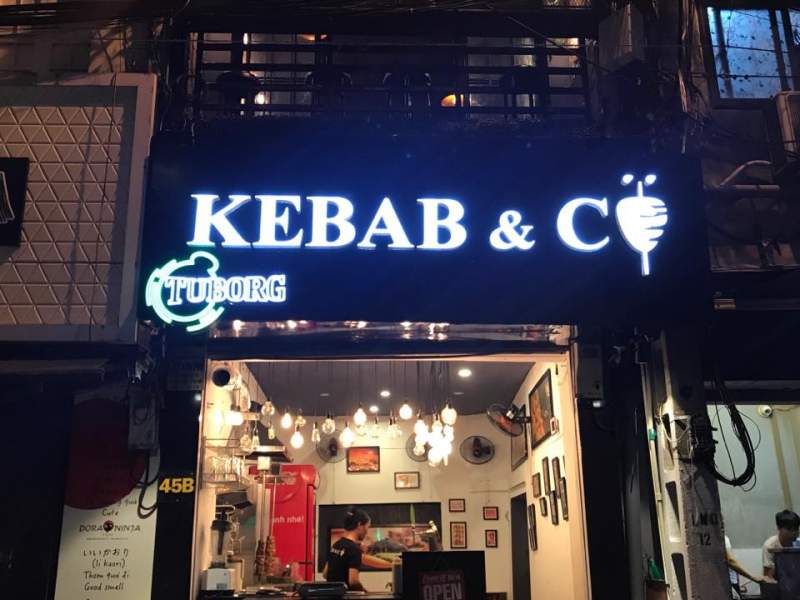 Please don't get us wrong, we could eat Vietnamese food every day and be perfectly happy – but sometimes you just want a big kebab to really dig your teeth into. To get that, you can visit this place to taste the best kebabs. They have become quite popular over the years. Their price is affordable too.
5. Garden House 2 Restaurant
Garden House 2 is the perfect combination of Vietnamese cuisine and several Western-inspired dishes. Here, you will get a wide range of meals which can serve both vegetarian and vegan at an affordable price. The place is built with the rural style and has a cosy atmosphere where you can enjoy your meal under the lanterns in a romantic way.
So, these are the best restaurants which you can try with your family or loved ones when you visit the next time in Hanoi.
Also read: These 5 Night Clubs in Mumbai are Good Enough To Destress Yourself on The Weekends