There are different types of kisses, Parents give a kiss to their children to show they care, lovers kiss each other to show affection and passion, a brother or sister kiss their siblings to show love and more. According to science kissing a loved one can reduce stress as it makes the feel-good hormones in the body to multiply. Do you want to find out the different types of kisses in the world and their meanings? Here are the different types of kisses list we have gathered for you.
Read the information below and know the name of each kiss.
1. A peck on the cheek
This type of kiss is a way to show affection of many cultures. In eighteenth-century Britain, people kiss the cheek of their family members when they meet them. In some cultures, couples give a kiss on the cheek as a source of affection. Moreover, parents kiss the cheek of their children and children return them to show their love. In some cultures, a peck on the cheek is even given to strangers as a sign of invitation to a gathering.
2. The angel kiss
This type of kiss is the one a mother gives her child. It is tender and intimate and represents the bond which only a mother can share with her child. It will show the kid how much their mother loves them.
3. The forehead kiss
This is a type of kiss that symbolises protection and security. This kiss is wholesome. Parents can kiss their children on the forehead to show their love. Then a husband can give his wife kiss on the forehead to show he trusts and respects her. We only share this kiss with the people who we love and hold close to our hearts.
4. The kiss on the hand
This is the kiss mostly given by a man to a woman. He shows his respect toward her through this kiss. He also tells through the kiss that she is dear to him. Mostly a man kisses his mother on the hand to show how gratitude and respect. He may also kiss his lady love or wife to show the same feelings. This is also called Gentleman's kiss as royals and diplomats kiss the ladies on their hands in public.
5. Kiss on the lips
Lovers and married couples kiss on the lips to show their love. This kiss provokes physical passion and desire between the couples. Many people wait for their first kiss because they want to experience the feeling of kissing a loved one passionately.
Also read: Know About the Different Types of Contemporary Dance Costumes
6. Neck kiss
It is also a type of kiss shared by lovers. It is an intimate kiss shared by marriage mates and lovers. It shows that a person trusts you and he or she is precious to you. This kiss induces passion between the partners.
7. Kiss on the earlobe
A lover may kiss his or her partner on the earlobe to show his feelings. It is a lovely exchange between lovers when they enjoy each other's companies.
8. Eskimo kiss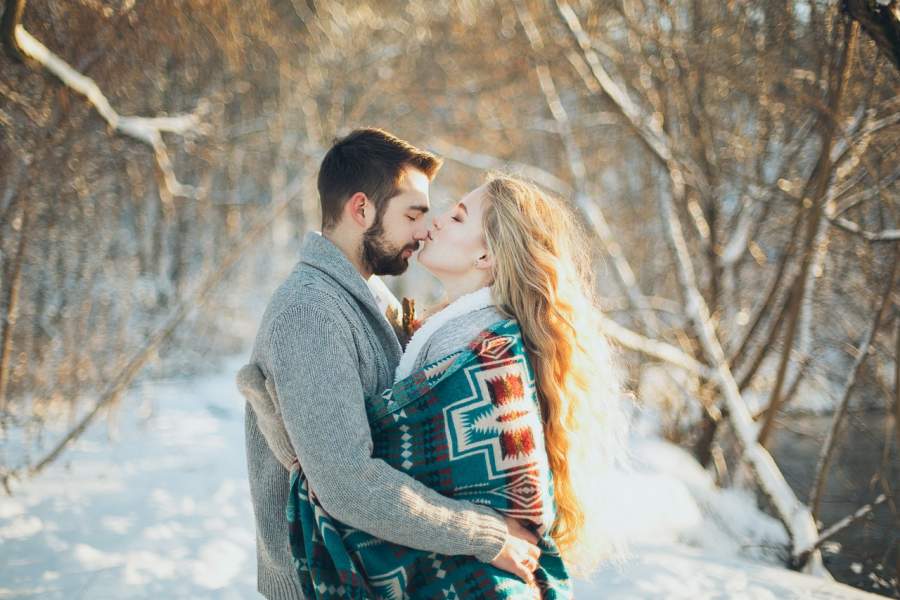 This is a nose to nose rub kiss which a parent gives their children or it happens between siblings. It also sometimes opted by lovers to show their affection. This kiss is heart-warming and depicts the close bond and understanding between the two people doing it.
Conclusion
These are the eight types of kisses and their hidden meanings. Practice kissing in your day to day life with your loved ones as it enhances relationships.
Also read: 8 Different Kinds of Panties That Every Woman Should Own