The world's richest man to divorce his wife MacKenzie after 25 years of marriage and he is wrecked both at the personal and professional front. The CEO has always credited his wife for her support when they shifted from Seattle to New York to launch a startup called Amazon an online bookseller that grew to be world's largest Internet retailer.
Jeff Bezos, 54, has a big fortune of $160 billion all because of his stake in Amazon. He has always thanked her wife to be the support system that helped him grow the company. MacKenzie Bezos a Princeton graduate is a novelist and also did accounting for the firm for the first year when it was founded in 1994.
The couple had decided to divorce after a long time of being together and will continue to be partners in ventures and projects. This was declared in a joint statement released by them.
The divorce will have no material effect on the company and its shares as said by an Analyst at DA Davidson and Co. MacKenzie does not hold the shares directly in the company while Bezos has 16.1% stake in the company which has its worth of $130 million.
Liat Sadler, a San Francisco matrimonial lawyer, noted that spouses owe a fiduciary duty to one another. "They have duties not to waste or devalue marital resources, and to keep the value of the marital property as high as possible," she said. "I don't think there is an issue of concern for shareholders as to what will happen to Amazon because of the divorce."
The main option that the couple is having is either Jeff Bezos buy out his wife or MacKenzie can retain the shares. If she trusts that Jeff can manage Amazon well either she can accept the payment for her shares or get in a complicated agreement whereby she can retain the shares but the voting rights will remain with Jeff.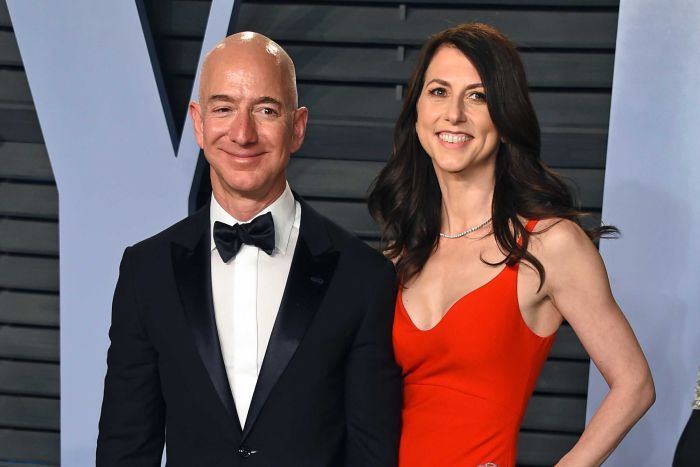 However, the details of divorce will not become public as per lawyer Bernard Clair who has also handled divorce cases for Judith Giuliani and is the present lawyer to US President Donald Trump. The divorce cases were high profile in nature but remain to be confidential.
There has been no comment from Jeff's side as for how the divorce will impact the financial stake of the holders or his own ownership stake. The two had met while interviewing for a job at New York hedge fund.
The two were engaged for three months of dating and soon they took the vows and are proud parents to 4 children. Jeff has always attributed his success and risk-taking ability to the loving and supporting people in his life be it his wife, his parents or grandparents.
Jeff has been actively contributed to several social causes like funds for homeless, jobless, and funds scholars.