If you want to start a regular fitness routine, setting up a home gym or exercise area is a much better alternative than going to the gym. Why? You see, actually starting your routine is one of the complex parts of exercising, and having a home gym gives you fewer excuses to start your routine. Also, despite the cost of the equipment, your savings would rack up nicely since you won't be maintaining a monthly gym membership.
So, if we convinced you to start your home gym, what equipment should you start with? Here are some good ones you might take an interest in.
1. Suspension Training System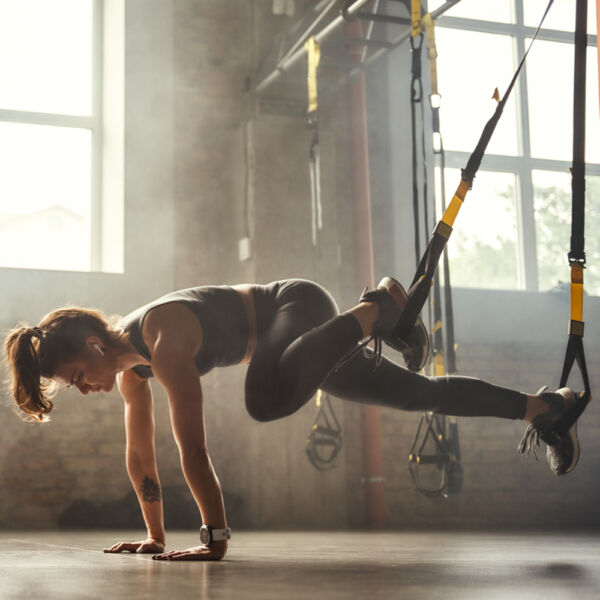 This one is great for your arms and back. The best thing about this training system is that you can attach it to almost anywhere as long as it's sturdy and nothing is on the way. You can anchor it to rafters, doors, trees, and even outdoor posts if you're allowed to do so.
With this equipment, you can work out through pushing, pulling, planking, rotating, etc., which is suitable for your core and resistance training. There are also a lot of guides for this training system online, so you would know what to do. If you're afraid of starting with this since you're new to it, you don't have to worry too much as it's beginner-friendly.
2. Resistance Band
Resistance bands will be a great workout partner if you're short on space in your house. It offers a compact and budget-friendly way of exercising, and they come in varieties. When shopping for resistance bands, colors mean something. Resistance bands are color-coded based on tension and strength, so if you're looking for a stronger or weaker band, you would know by its color.
Many bands also have anchors, which will let you anchor them to something sturdy. This gives you a much more variety for exercising. They also come with ankle straps and a travel bag since it's straightforward to set up, which lets you exercise anywhere you go.
3. Weight Benches
Weight benches are a trendy choice for people looking to build their home gym. With six back and four seat positions, the bench is easily adjustable and very compact as you can fold it for easy storage, and it only weighs 21.3 pounds for the standard weight benches. Furthermore, most weight benches nowadays come with a steel frame and high-quality leather, so it's very durable and can support any person in most weight categories.
4. Core Sliders
Core sliders or gliding discs are circular equipment that can make your lunges and core routine much more efficient. These discs look like miniature Frisbees, but they're perfect for your core workouts and can be used on carpet or hardwood floors.
This is perfect if your core routine comprises low-intensity and low-movement exercises like push-up variations, lunges, etc. But why use this? Besides making your core workouts safer, they are also helpful for your knees and joints since they reduce the stress during core workouts.
5. Freestanding Punching Bag
If you're into boxing or kickboxing, a punching bag will be a great addition to your home gym. It is compact and doesn't sway too much like a regular sandbag you see in a boxing gym. This means you won't have to worry about it hitting anything significant in the room.
Most free standing punching bags in the market are 70 inches, and they are made with durable and flexible material, making them endure hard kicks and punches while also protecting you from hurting your arms and legs. Also, because of the springs attached, it won't make too much noise as it's designed to absorb shock better.
However, you do have to provide a base for it to stand. You can use water for that part, but experts recommend using sand instead.
6. Dumbbells
And, of course, how could we forget? A home gym wouldn't be complete without any dumbbells. Dumbbells are helpful in various workouts, like bicep curls, weighted lunges, Russian twists, etc. You can also use them for practice rowing if you're still deciding between water or air rowers.
Luckily, most dumbbells for home usage in the market are designed to be compact and adjustable, so they wouldn't take up too much space, although you'll most likely buy a rack for them. However, since they are designed for home usage, they may be too light for professional builders, so if you're looking for those, home dumbbells are not what you're looking for. You might want to buy a professional set of dumbbells instead.
Final Words
If you're looking to build your home gym, there is a lot of equipment you can buy for home usage. Take note, however, that they are designed to be compact, although it doesn't impact your exercises much. With that in mind, all the equipment discussed above is an excellent addition to your home gym.
Also read: Best 5 Weight Training Equipments For Every Home Gym