The Chilling Adventures of Sabrina is a series inspired by the comics but it has a much darker theme then it. The main character of the series is Sabrina played by Kiernan Shipka. This show is about a teenage witch Sabrina who encounters many scary incidences after she becomes a witch. The series is part of the Netflix web series that is quite popular because of its plot. The producer of the series is Aguirre-Sacasa. As the last three seasons of the series spooked many people it is now going to have a new season Chilling Adventures of Sabrina Season 4. Many fans of the series are eagerly waiting for it. So if you want updates about it you can find it here.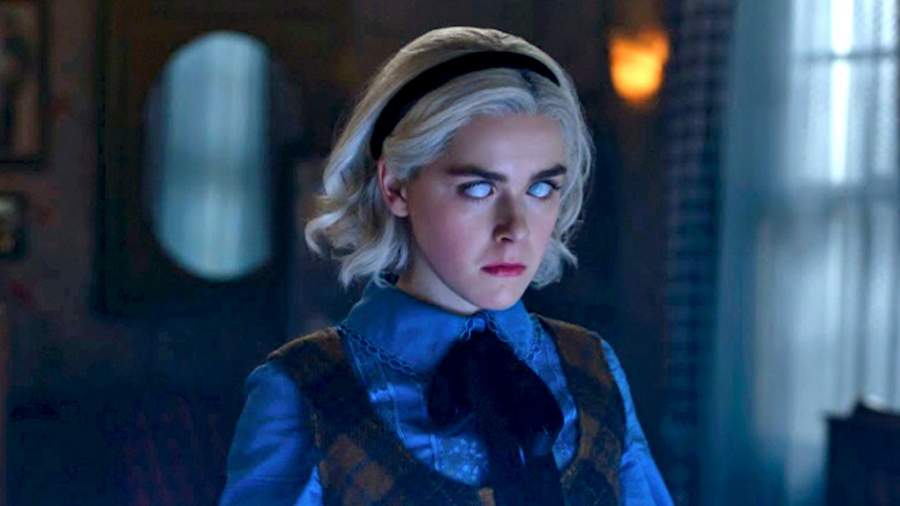 There is no official release date set for season 4 yet. We hope it will release this year but we cannot be sure because of the on-going COVID 19 pandemic. As everybody is following the social distancing laws all the productions have halted. So the fans have to wait till we get further news from the creators.
Also read: A Discovery of Witches Season 3 Release Date, Story, and Characters
The Storyline of Chilling Adventures of Sabrina Season 4
The story is about Sabrina the teenager who is half-witch and half-mortal. She does not like injustices happening around her and does all it takes to put an end to it. But unfortunately for her, there is so much evil lurking in the world. The evil villains try to sabotage the human world and she is ready to even go to hell to stop it.
What we can expect from Season 4?
In the previous season, we saw Sabrina go into hell to fight with its leader and save the life of her friend. Now because of time glitch, there are two Sabrina's one in hell ruling it and other in the earth. This plot twist is going to make everything interesting. Sabrina has to fight with her own self to stop bad things from happening. Is she powerful enough to fight with the leader of hell? We have to wait and see. Will she be able to save her family and friends? For this also we have to watch the fourth season. Many fans of the series are waiting for the release because they are eager to know what happens to young witch Sabrina.
The Cast details of the series
a. Sabrina Spellman played by Kiernan Shipka
She is a half-human and half-witch teenager studying in Baxter High Greendale. She has the best of both worlds.
b. Harvey Kinkle played by Ross Lynch
He is the boyfriend of Sabrina who is handsome and charming. He is the son of a coal miner and totally ignorant of the dark forces trying to separate Sabrina and him.
c. Hildegarde Antoinette "Hilda" Spellman played by Lucy Davis
She is one of the aunts of Sabrina who is a motherly figure to her. She is also well known to brew good magical potions.
d. Ambrose Spellman played by Chance Perdomo
He is a pansexual cousin of Sabrina who is also a warlock. He is then held in house arrest by the witches because he attempts to blow up the Vatican.
Also read: Loki Season 1 Release Date, Cast, Plot and All Details About The Series
Chilling Adventures of Sabrina Music Video Trailer
Conclusion
Netflix series The Chilling Adventures of Sabrina portrays the society of witches and other magical creatures in a modern world. Season 4 is going to be more chilling and full of adventure.
Images credit: Netflix