If you've been paying attention to the changes in medical technology and news of the world, you undoubtedly heard about online therapy and television. These new and innovative ways of receiving Healthcare are really taking off in the modern landscape. Teletherapy and particular is a popular choice among many that is only now becoming more prominent. So, you might be wondering if it works. Fortunately, it's quite effective and works just as well as in-person therapy.
Here are a few reasons why online therapy works and can be just the thing to help improve your mental health. 
It's Legitimate
At first glance, the opportunity of doing therapy online might seem strange. Some people might even perceive it as a scam. With online scams, phishing attempts, and viruses being a consistent threat to anyone with an internet connection, that's understandable. Fortunately, online therapy is definitely not a scam. Just like traditional medicine, online therapists have to be licensed, certified by their state practice medicine, and conform to the same high standards.
When you speak with a therapist online, you're speaking with somebody who is licensed to practice in your state and is a professional in their field. Although some Services might be subscription-based, many of them take insurance and provide the same high-quality care you'd receive in person.
It Opens Up Accessibility 
When it comes to healthcare and medicine, accessibility can be a real problem. Some rural areas travel long distances to see doctors or specialists in person. Other areas don't have the quality of care available. Sometimes, disabled people are unable to physically travel to a location. In these cases, accessibility becomes a very big deal. With teletherapy, it's easy to talk to somebody through video chat lesson phone call.
This, in turn, makes it easier to care for them and address certain issues or concerns. That's a level of care they might not otherwise see in their area. Add to that the relative comfort and convenience of speaking with a doctor online or using online therapy and counseling services, and you have a recipe for accessibility unparalleled by most other medical services.
It's Effective 
Although the effectiveness of online therapy is still being studied, results so far show it is helping people just as effectively as in-person sessions. Cognitive behavioral therapy shows some of the strongest positive (and most helpful) results as well. It's extremely effective when delivered through teletherapy. In cognitive behavioral therapy, a therapist helps you identify negative emotions and feelings. By understanding yourself, you can then understand how they impact you daily life.
At that point, you can work with the therapist to heal and break free from the negativity you might be feeling. Along with psychotherapy and other therapy methods, cognitive behavioral therapy extensively until a therapy services. Your therapist will ultimately determine what course of action will work best for your concerns, but rest assured getting help through online therapy providers will prove useful in the long term.
It's HIPPA Compliant
The best part about online therapy is it's private, secure, and HIPPA compliant. So why is that important? First off, it means your information is safe. Nobody can see what you're doing, monitor your conversation, or otherwise compromise your privacy. Your data remains safe as well. Nobody but you will know that you're in therapy and your therapist will keep things confidential.
Furthermore, there's no stigma attached to a private one-on-one conversation with a therapist. This makes it even more convenient and accessible while making privacy a top priority.
It's Easy To Use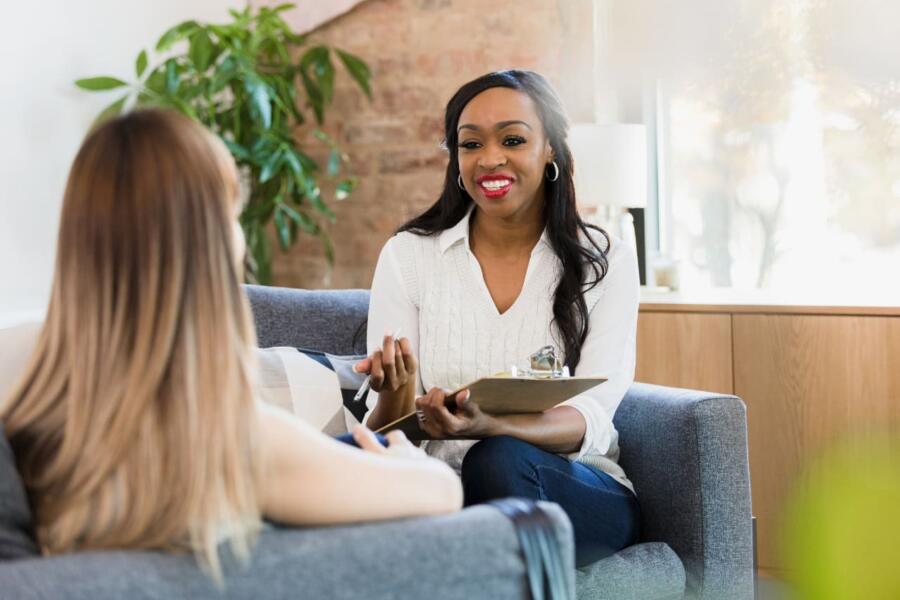 If you're on the fence or apprehensive about using online therapy, just remember that it's very easy to use. It takes just a few minutes to set up an account, and you can start messaging with your therapist right away (in most cases). It's more convenient because it you don't have to schedule an appointment or travel to a therapist's physical office. Some services let you message your therapist any time.
If you're worried about confidentiality, take heart in the fact that online therapy is just as private as traditional therapy. Your conversations with your therapist are protected by the same confidentiality laws that apply to in-person visits.
Also read: 7 Benefits of Occupational Therapy