Dr Nowzaradan is a well-known American surgeon who appears in the TLC show My 600-lb Life. His full name is Dr. Younan Nowzaradan but in the show, he is called Dr Now. He assists the obese people in the show to lose weight. From 2012 he appears in the My 600-lb Life as vascular surgery and bariatric surgery specialist. Now the Dr is 76 years of age. As he is a famous personality because of the show, many want to know more about him. Only through him, the morbidly obese people in the show get the motivation to lose weight. 
Here you can find all the unknown details about Dr. Now.
Dr. Now's origins and education
Dr Nowzaradan is from Tehran, Iran and he is an Assyrian. He studied at the University of Tehran and received a Doctor of medicine degree in 1970. After that, he moved to the US for his career. Now he is a member of the American College of Surgeons. 
His Career and achievements 
Currently, Dr. Now is affiliated with the Houston Obesity Surgery in Houston, TX. But he also practices at many other local hospitals. He has written several books about obesity and laparoscopy. Also, he has published several papers.
Appearance in My 600-lb Life
Dr Nowzaradan Now appears in the TLC show My 600-lb Life. He is doing the show since 2012. Then he also came in some of the Body Shock episodes. Also the books he published are The Scale Does Not Lie, People Do, Last Chance to Live, and more. But My 600-lb Life was not the first show Dr. Now appeared in. His first TV appearance was in World's Heaviest Woman that showcased the life of Renee Williams. She weighed 841-pound and was not able to find any surgeon to help her condition. So she sought the help of Dr. Now. 
Her gastric bypass surgery was successful. But after some days she died because of a heart attack. This was a tragic incident.
Further, Dr. Now also has made appearances in the Texas theme parks. He visited the Six Flags Astroworld to spread awareness about health. Importantly he reached out to the youths and encouraged them to eat healthy foods.
Accusations against him 
A woman named Colleen Shepard decided to sue Dr Nowzaradan. Now after the demise of her daughter Tina Shepherd. She accused Dr. Now did not inform her daughter about the risks of gastric bypass surgery. She said that after the surgery due to complications like liver failure and blood poisoning Tina lost her life. Also according to her lawsuit, Tina was not provided good aftercare. Dr. Nowzaradan later shared that he called her to make follow-up appointments but she never showed up. 
Then in 2012, the spouse of a deceased patient filed a lawsuit against the Dr. Now stating that he and his hospital did not diagnose her husband's condition. This led to his death. But Dr. Now denied this accusation against him and then the charges were dropped.
In 2017 a woman accused the Doctor of leaving stainless steel inside her. She asked for compensation between $200,000 and $1,000,000. But he denied this accusation too.
Life as a divorcee
Dr. Younan Nowzaradan's wife was Delores McRedmond. They were married for 27 years but divorced in 2002. Also, they have three children together. The divorce between Dr. Now and his wife was rough. It went on for two years and finally ended with the wife bagging a fortune. Dr. Now did not marry again.
Working with his son 
One son of Dr. Now named Jonathan Nowzaradan is the producer and director of My 600-lb Life. The name of his production company is Megalomania. This company produced a show called World's Heaviest Woman. This is the show where Dr. Now first became a TV personality. Then he and his son together started the My 600-lb Life show. Therefore this father and son combo is doing well because their show is a success.
Dr. Now's diet plans
Dr. Nowzaradan diet plans has worked well for the obese people who seek his help. He gives them a strict food plan to follow to lose their weight. Also he advises his patients to eat high protein and low carb diets. According to Dr. Now's diet chart, a person must intake 1,000 and 1,200 calories per day.
Some of the foods that Dr. Now asks his patients to steer clear of are French fries, popcorn, pasta, cereal, chocolate, white rice, brown rice, bread, and more. Also, the actual diet plan of the doctor has food that can be eaten during breakfast, lunch, and dinner. Some of the foods that can be taken for breakfast are egg whites, oatmeal, whole grain bread, and whole Greek yogurt. 
Further, the foods suitable for lunch and dinner are baked, broiled and grilled lean protein, salads without dressing, starchy vegetables, and canned tuna.
Interests in music and arts 
Dr. Now is a successful surgeon but he is also interested in music and arts. According to his Instagram account, he likes to play the guitar. Also, he is a good visual artist too. He likes to draw pictures of nature with a pen. His sketches are available for purchase on his website. You can buy his artwork as it has his signature too. This is a side business of Dr. Now.
Wealthy doctor and TV personality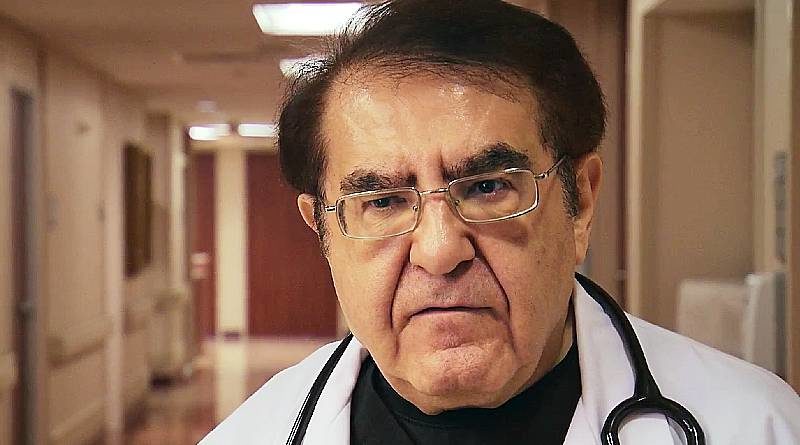 Dr. Now has 48 years of experience in the medical field. Therefore he has earned a lot of money through his career as well as his appearance in TV shows. His earnings kicked off after his son became a director and along with his father created many TV shows.
As of 2021 the networth of Dr. Now is $6 million. Even Though he has got accused of many things over the years he is still successful in his work. In the show, he has a reputation to help patients who come to seek his help regarding their weight. That is why he is always busy and working around the clock with obese patients.
Conclusion
Dr. Nowzaradan is a famous surgeon because he has helped many obese people to get back on track. They all are living a healthy life with their families because of him. That is the reason why he is the favorite doctor of many people. 
You may also like: 10 Best Reality TV Shows on TLC to Watch