Joey King is a famous American actress who first gained a lot of popularity by playing a role in Ramona and Beezus 2010. Her full name is Joey Lynn King. Joey King's age is twenty-one. She has acted in many films that made her an established actress in the industry. One of her movies that became famous among youngsters is The Kissing Booth. She has lot of followers in her Instagram account and many people love her for her positive nature.
Know more about the talented Joey King here.
Background information
The birthplace of Joey King is Los Angeles, California and her birth date 30 July 1999. The names of her parents are Terry and Jamie King. She is the youngest in the family and has two elder sisters named Kellie and Hunter King. Moreover, Hunter King is also an actress and she is twenty-six years old. King's family is part Christian and part Jewish.
Profession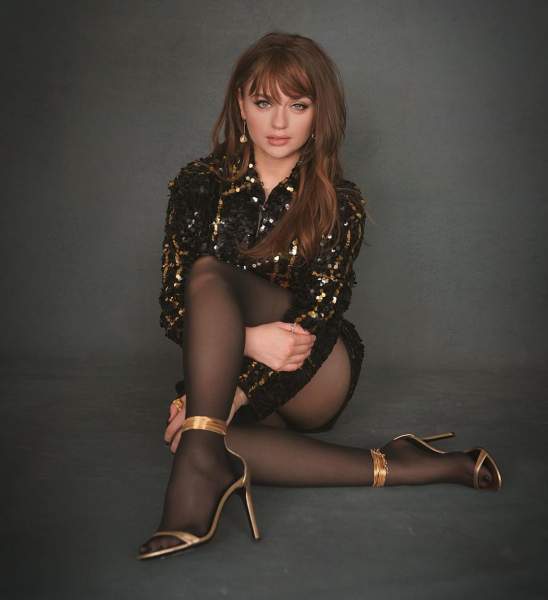 King's first film was Reign Over Me where she played the daughter of the main lead. Then she gave the voice of a furball in the film Horton Hears a Who!. Then she voiced Beaver in 2009 film Ice Age: Dawn of the Dinosaurs. Then in 2008, she appeared in the survival horror film called Quarantine. In 2010 she came as a guest in the Ghost Whisperer and then came in two episodes of the Disney series Suite Life of Zack & Cody.
Some of her other TV series appearances are in CSI: Crime Scene Investigation, Medium, Entourage and Life in Pieces. Then in 2010 Joey King movies Ramona and Beezus released. She starred in the film in the role of Ramona Quimby. She played a character in Battle: Los Angeles and in 2011 she co-starred in Crazy, Stupid, Love. Then she made an appearance in Taylor Swift's Mean.
In 2012 she acted in Batman film titled The Dark Knight Rises. In 2018 she acted in The Kissing Booth which is a romantic comedy. Then she reprised her role in The Kissing Booth 2 that released in 2020. In the future she is going to again reprise her role in The Kissing Booth 3 which will release in 2021.
Personal life
Joey King and Jacob Elordi met on the sets of The Kissing Booth film. But they broke up as their relationship did not work. Then many sources talked about Joey King dating Steven Piet. Then she acted with Taylor Zakhar Perez in Kissing Booth 2 and many people speculated that they he was Joey King boyfriend. However, they shared that nothing romantic is going on between them.
Joey king height is 156.8 cm and her weight is 51 kg.
The net worth of Joey King
Joey King became rich because of her acting career. Joey King's net worth is $3 million. She is part of the entertainment industry from age six. She has also endorsed many brands such as McDonald's and Life Cereal. The actress acted in film directed by Christopher Nolan an award winning director. The Conjuring film she acted in gained $319 Million in the box office.
Conclusion
Joey King is a phenomenal actress. She performs her roles with dedication. The actress is popular among youths because of her kind and energetic nature.
Also read: Chloe Bennet Bio, Age, Family, Boyfriend, Net Worth and Facts