Khloé Kardashian has finally received her fair share of admiration and approval at sister Kourtney Kardashian's wedding. We are all very curious and excited when it comes to the Kardashian family. And why wouldn't anyone be? This family has a gossip-worthy life. Furthermore, people know them because they are famous in many fields. Like television, fashion design, and business.
Every now and then we see that something interesting happens in the Kardashian household. And we are entertained. Besides, the netizens know that this family centers around a lot of controversies. We will discuss them later. However, recently, Kourtney Kardashian got married and Khloé got her due share of respect. We know that earlier she had to face many backlashes from the media and netizens for her poor fashion sense.
So what was different this time? What were her dresses and how did she pull them off? We have a lot of questions. Besides, you must be curious to know something about the wedding. We will give you every detail. Just keep reading the article for that.
Peek into The Kardashian History
Firstly, we know that the Kardashians are also known as the Kardashian -Jenner family. Secondly, we know that it was founded by Robert Kardashian and Kris Jenner. Thirdly, their children are Kourtney, Kim, Khloé, and Rob. Fourthly, the people see that after their divorce Kris married Caitlyn Jenner. Fifthly, their children are Kendall and Kylie Jenner. These girls are famous because they dated many famous public figures and many of them have kids of their own.
Besides, Robert Kardashian became famous because he was one of the lawyers of O.J Simpson in the O.J Simpon murder case. Furthermore, we see that the girls got involved in many controversial issues regarding their private life. Thus, the 'Glamour' called them "America's most famous family".
Ian Halperin wrote a book about them. We know that its name is Kardashian Family: The controversial rise of America's Royal family. Furthermore, there was a reality show in their name. It was Keeping up with the Kardashians(2007-2021) and its spinoffs. In 2022, we see that the family aired a new show called The Kardashians.
Also read: Miley Cyrus' Reaction To Selena Gomez's Impersonation of Her on Saturday Night Live
Who is Khloé Kardashian?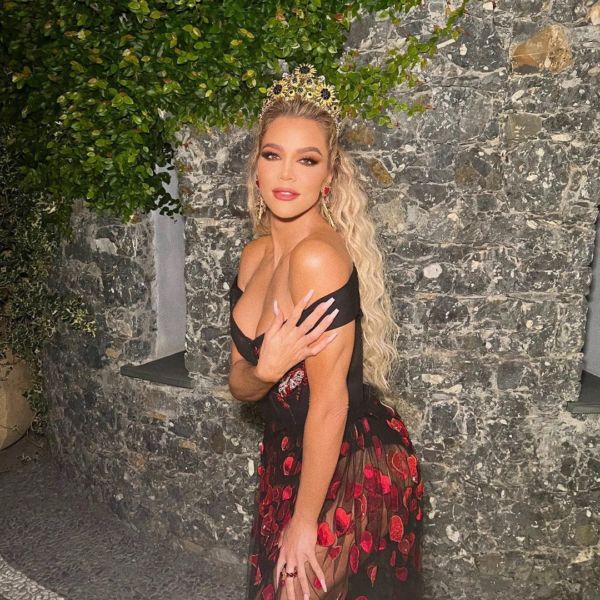 Khloé Alexandra Kardashian was born on June 27, 1984. Firstly, we know that she is an American model, socialite and media personality. Secondly, she was born in Los Angeles, California. Thirdly, she attended the Alexandria Academy and graduated at 17years of age.
Fourthly, in 2007, we saw Khloé Kardashian in the Keeping up with the Kardashians tv show. The show became very popular on the E! channel. Furthermore, in April 2009, Kourtney and she announced that they will do a spinoff of the show. As they were on their way to launch their DASH store in Miami. Their show Kourtney and Khloé Take Miami(2009-2013) came out. Next, we see her in Kourtney and Khloé Take the Hamptons(2014-2015). We see that she made a camera appearance in the season 3 premiere of 90210. Furthermore, the people see that she participated in a PETA campaign. The tagline was, " I'd rather go naked than wear fur". In addition, they have their jewellery, cosmetics, and clothing line like K-Dash and Bebe.
Next, we see her on a radio show called The mix up with Khloé Kardashian Odom. Furthermore, people have seen her in MTV's Punk'd. We know that she was the host of the second season of The X factor(American) in 2012. We have seen her in Revenge Body with Khloé Kardashian. She also hosted a tournament for Candy crush saga.
Khloé Kardashian's Outfit on Her Sister's Big Day
Recently, we saw that Kourtney Kardashian married Travis Barker in October 2021. Firstly, we see that it was a lavish and magnificent ceremony in Portofino Italy. Secondly, all the Kardashian fans were eagerly waiting to see what the bride, her mother, and all the sisters would wear at the wedding. However, the netizens were shocked to see that Khloé Kardashian wore the best outfit at the event. 
Why is this such a shock? We know that earlier Khloé Kardashian was taunted for her cringe fashion sense. "When you are young, you are just figuring out your own self. And you don't really know what you're doing and it's okay to admit. We have no idea what we're doing!" She said that she is "mortified" when she sees her old pictures now.
 In fact, The Sun reports say that once Kim told Khloé Kardashian to get a makeover, on camera. Once, she wore an Avatar suit to a birthday party. However, she says that everybody learns from their mistakes. She was young earlier, now she has a better fashion sense. And that is okay. "Okay, I might not want to do that again. Or that color didn't look right on me. It's more fun looking back." 
Check out her Instagram page for more pictures…
The Gorgeous Dress of Khloé Kardashian!
Although we know that Khloé Kardashian was criticized by the people in the past, we love her transformation. According to Daily Mail, she looked jaw-dropping in a sheer black tiered lace dress. In addition, she wore a cross on a gold chain around her waist. Furthermore, Hollywood life says that she wore," a gold headpiece that resembled an ancient sun crown." Wow! We can imagine how beautiful she must have looked in the attire. Along with that, she wore high heels and a simple yet classy hairstyle.
One of the Reddit users filled Khloé Kardashian with praise. " If I had no context and just saw these photos, I'd think it was Khloe's wedding and not Kourt's. The headpiece really elevates her look."  Besides, We also agree that she looked magnificent in the Dolce and Gabbana gown.
What was The Bride's Wedding Dress Like?
According to the Mirror reports, the 1960s short, lingerie-style dress was not a good choice for the bride. Some people also called it 'tacky'. Furthermore, we see that she wore a veil in which was embroidered "family loyalty respect". Along with that, she wore tulle gloves and lacy high heels. However, Kourtney is very happy with her dress. She said that she always wanted Domenico and Stefano to design her dress. And her dream came true.
Ending Note
We love how Kholé Kardashian stunned us by wearing a very unique dress. We hope to see other beautiful collections from the star's closet. 
Also Read: Daniel Radcliffe, The Man Of Dreams Of Every Woman Prefers Dating Women From Film Industry