Mossimo Giannulli is a well-known fashion designer who started the brand Mossimo which is a mid-range clothing company. His two daughters and his son are popular people in social media. His wife Lori Loughlin is a popular actress and producer. The family caught in a controversy involving the 2019 nationwide college admissions bribery scandal. Now Mossimo Giannulli and Lori Loughlin are serving their sentence in prison. Mossimo Giannulli age is fifty seven.
You can find out all the details about his life here.
Background information
The birth date of Giannulli is June 4, 1963, and his birthplace is Los Angeles. His parents are of Italian descent. The names of his parents are Gene who is an architect and Nancy Giannulli who was a homemaker. He grew up in Encino, California. He altered his name from Massimo to Mossimo because his teacher told him that it was easier to pronounce. Then he graduated from high school and learnt business and architecture at the University of Southern California. But after three years he dropped out in 1987.
Profession
Giannulli created the brand called Mossimo in 1986 on Balboa Island in Newport Beach, California. It is an American clothing company that produces clothes for teenagers. Also, they designed shirts, jeans, jackets, underwear, socks and other accessories. In just his first business year he made $ 1 million. Then after that, it increased to $ 4 million.
Moreover, he enlarged the line in 1991 to add sweatshirts, knits, and sweaters. Then in 1995, the brand included the women and men clothing too. In eight years Mossimo Giannulli fashion grew up into multimillion-dollar lifestyle and Sportswear Company. On 1996 the company went public with IPO.
But after some years the shares of the Mossimo Giannulli clothing brands lessened so Giannulli took the brand downscale. On 2000 he announced about a big multi-product licensing agreement with Target. On 2006 the Iconix Brand Group acquired the company.
The college bribery scandal
Giannulli and his wife Lori Loughlin got caught by the police because of their involvement in college exam cheating scandal. They wanted their two daughters to get admission in the University of Southern California. So the authorities found out evidence against them and charged them with mail fraud and honest services fraud. But then they got released with $1 million bail each and were two of the fifty people who got accused. On 2019 they also got accused for money-laundering offences.
The paid $500,000 and disguised it as a donation to the college for their daughters to get admission and also join in women's rowing. But their two daughters do not have the wish and the skills for the sport.
Also read: Olivia Jade: Was She Really In The Dark Regarding The College Admission Scandal?
The networth of Mossimo Giannulli
Mossimo Giannulli net worth is $70 million. He started the brand Mossimo that grew to huge heights. Also, it yielded good returns for the owner for many years. But because of his plans of the company's expansion the brand revenues got hit. Then he sold the company to Iconix Brand Group for the value of $135 million.
Information about his son Gianni Giannulli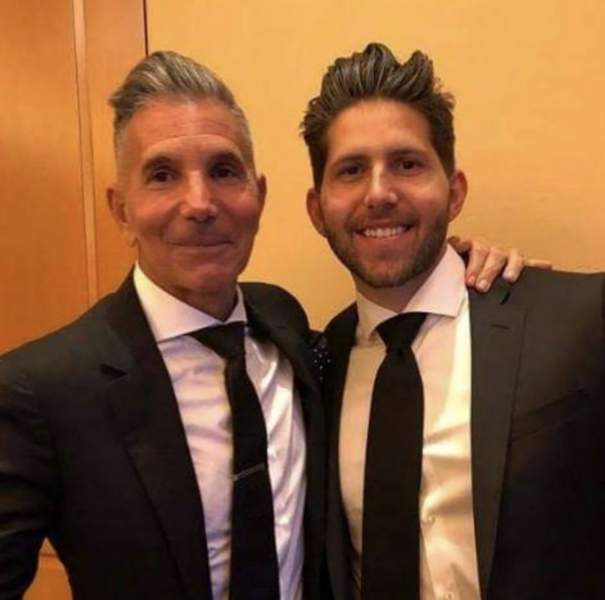 Gianni Giannulli is Mossimo Giannulli's son. He lives a very private life. His father and mother and siblings are in the spotlight for many years however he is different. But he shared about his father's prison time on Friday, December 19. His age is thirty now. His father is currently in prison where he is staying for the past five months. The location of the prison is in Federal Correctional Institute, Lompoc, in southern California.
The scandal the family created caused uproar in the US. Many people talked about how wealthy people used the money to manipulate the education system. The birth date of Giannulli is October 19, 1990, and he grew up in Laguna Beach, California. He is the son of Mossimo Giannulli and his former wife Chris Giannulli. He got named after his grandfather Gene Giannulli and has two sisters Olivia Jade Giannulli and Isabella Rose Giannulli. His sisters shared that he is a hardworking and dedicated person. Their family is very rich.
On August 21, 2020, his father got sentenced to five months in prison and his wife for two months. He paid $250,000 fine and she had to pay $150,000. They both got time until November 2019 to report to prison. But Giannulli refused to abide by the rules but his wife reported to prison. Then Loughlin's right for the people to meet her in prison including her husband got cancelled because of the Covid 19 pandemic.
Finally, on November 19, 2020, Giannulli entered the medium-security federal penitentiary located at Lompoc, California to serve his five-year prison sentence.
Conclusion
Giannulli's business and his wife's career were going on well. However, because of the scandal, they are going through a tough time now.
Also read: 8 Prisons in The World Which are No Less Than A Luxury Like 5-Star Hotels