Shanquella Robinson was a 25-year-old woman from North Carolina. She was a graduate of Winston-Salem State University. Robinson toured last October to San Jose del Cabo which is a resort city. She visited this resort along with her six friends.
After happily visiting the resort to enjoy with her friends, she found herself dead in the rental property. When asked about the cause of her death by friends, they said, it was due to alcohol poisoning. But the shocking fact behind her death certificate reveals that she died of spinal cord and neck injury which was shown in Shanquella Robinson video of her death.
Shanquella Robinson Video
Soon after her death, there was a viral video showing one of her friends attacking Shanquella. Robinson's family and her attorney were asking for justice for her death. According to them, Mexican authorities finished their investigation and submitted the proper reason behind her death. But the U.S. authorities didn't take any steps to arrest the suspect.
The family is living in the dark and looking for efforts to get her daughter's killer to justice. But after the federal investigation, the U.S. Department of Justice didn't arrest any of the victims. According to them, there is no proper evidence to arrest the suspect.
Robinson's Last Talk with Her Mother
Based on her last talk with her mother, she was happy to be on a trip with her friends. There was no sign of issues between Robinson and her friends. After this phone talk, Robinson might have a fight with her friend and she might hit her badly. There is no proper evidence regarding the assault other than the video.
Who was Robinson?
Robinson completed her graduation from West Charlotte High School. Then, she went to Winston-Salem State University. It was t the university where she got some friends and even went trip with them. Robinson's father informed the NY Times that she was running a business braiding children's hair.
Soon after Robinson was found dead in her vacation rental house, her friends went back to their place. Her father was asking about this query at the Times. According to him, the investigation officials should not allow them to leave Mexico after Robinson's death.
According to the video, someone is beating Robinson. Also, the person threw her to the ground and even punching badly on her body and head. A man who is standing nearby the fight asks, "Robinson can you at least fight back?"
Her father confirmed to the Times, that it was his daughter who is getting beaten in the same video. He even said that his daughter was not a fighter. But there is no proper information about the status of the Shanquella Robinson Video.
Robinson's Death Certificate Created Shocking Facts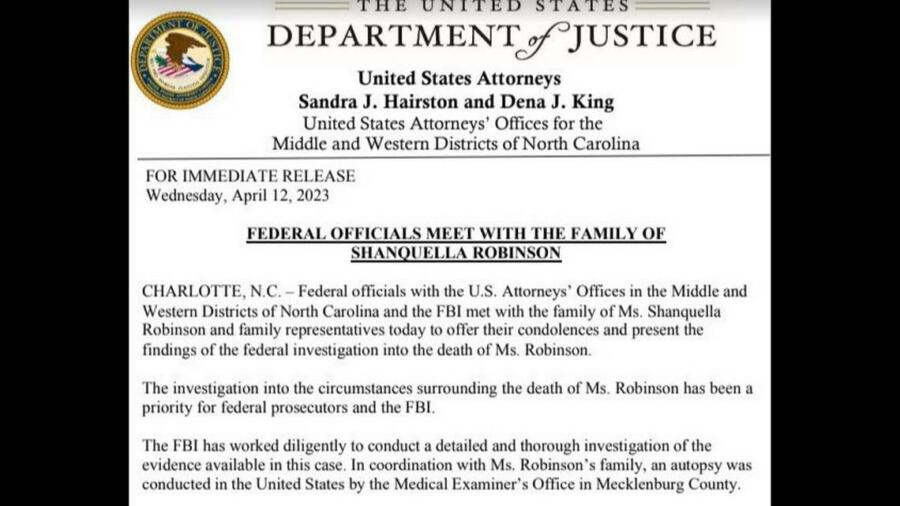 Robinson's friends told that the cause of her death is due to alcohol poisoning. But her death certificate reveals shocking facts. Based on the Times, Robinson was found dead in the living room. She died after 15 minutes of getting injured. The certificate also mentions that there is no cause of alcohol poisoning.
The doctor who arrived at the vacation rental to treat Robinson gave a shocking report well. When he reached the rental place, he wanted to take her to the hospital but her friends insisted not to.
They were asking the doctor to give treatment inside the rental place. The doctor tried to treat an intravenous line before she was getting a seizure. Then, one of her friends called an ambulance to take Robinson to the hospital.
At 4.49 PM, there is no detection of a pulse in Robinson and thus, the doctor began to give CPR. Unfortunately, Robinson died at 5.57 PM.
Federal Prosecutors Didn't File any Charges in Robinson's Death
After six months, the death of Robinson, the U.S. Department of Justice announced that there will be file charges. After the detailed investigation of this case, there is no proper evidence regarding her autopsy.
But the family of Robinson was disappointed with this news from federal investigators. Though the attack on Robinson is available in the video, the officials didn't arrest anyone. 
So, this is all about the Shanquella Robinson video and the shocking facts behind her death at the Vacation Rental House.
Also read: Ron Jeremy Case: A Prominent Porn Actor Accused of Sexual Assault