One of the best comedians in the 1990s period who ended his tragic life at the age of 33 is Chris Farley. He was much popular among people for his best comedy show, Saturday Night Live.
The popular comedian was found dead by his brother at his apartment in Chicago. After examination, the reason for Chris Farley's death is the overuse of speedball which is the mix of morphine and cocaine.
A Quick Biography About Chris Farley:
Chris Farley was born Christopher Crosby Farley in a middle-class family. His love for comedy started when he was trying to make his parents and siblings laugh with his beautiful comedy acts.
He was born on 15th February 1964 and died at the age of 33 on December 18, 1997. His birthplace is Madison, Wisconsin. But he grew up at another place, Maple Bluff. He had four siblings named Tom Farley Jr., Kevin Farley, Barbara, and John Farley.
His family members are of Irish descent and followed Roman Catholicism. Furthermore, the comedian completed his schooling at the 'Edgewood High School of the Sacred Heart near Minocqua, Wisconsin.
Then, he pursued his degree in Communications and Theater at Marquette University in 1986. Finally, he moved to Chicago to work in the Second City Improve Theater. Later, he became a part of the below-mentioned movies such as
Tommy Boy
Coneheads
Beverly Hills Ninja
Almost Heroes
Dirty Work
Billy Madison
Black Sheep
He had a great inspiration for John Belushi and thus, he became one of the top comedians in America.
How Did Chris Farley Become A Popular Comedian?
Chris Farley started his career at the 'Scotch Oil Company' where his father also worked at that time. He started his career in the entertainment industry after appearing at Chicago's 'ImprovOlympic' (iO) theater.
Then, he got an opportunity to become a part of the 'Second City Theater' in Chicago. He attracted people through his goofy performances and he earned good recognition among people. He got a chance to perform on the main stage itself.
While doing his stage performance, Lorne Michaels noticed him and attracted him with his act. Lorne is the producer of NBC's 'Saturday Night Live'. He decided to cast Chris for his 1990-91 season of the show.
Thus, the man got a chance to appear on Television through this 'Saturday Night Live' show. Furthermore, he got a chance to appear with other actors as well like
Rob Schneider
Adam Sandler
David Spade
In one of his episodes, he got a chance to ask some funny questions to various celebrities. It was 'The Chris Farley Show' from 'Saturday Night Live.' He asked many irrelevant questions to various celebrities to make it, more comedy. Furthermore, the comedian even acted like real-life celebrities in the show. Some of them are
Norman Schwarzkopf
Rudy Giuliani
Hank Williams
Roger Ebert
In 1995, he ended the contract with NBC and switched to Hollywood Industry. In 1992, he acted in a debut film 'Wayne's World'. He played a security guard in this comedy movie. Then, he starred in another movie 'Coneheads' based on SNL sketches. But the movie got many critics as it was not interesting to watch.
After he started working with many movies like Black Sheep, Dirty Work, Airheads, Wayne's World, and many more. He did his last main role in 'Almost Heroes' in 1998 which was an adventure comedy movie.
After Chris Farley's death, this movie got released in theaters. The comedian also made his appearance in a music album 'Soul to Squeeze.' This music album was by the American rock band 'Red Hot Chili Peppers.'
What About Personal Life of Chris Farley?
Chris Farley's personal life was undisciplined, as he hired many call girls regularly in his past days. He had a heavy drinking habit and even abused drugs. His drug abuse history will keep on going. In 1997, he died from consuming an overdose of drugs. It was the mix of cocaine and morphine which is 'Speedball' that took his life, unfortunately.
Chris Farley's Drug Abuse:
During his early days, he struggled to control the habit of drinking alcohol, overeating, consuming drugs, etc. He even attended weight-loss classes and rehab centers. But still, he was not under any control at all. In the late 1990s, he continued to increase his habit of consuming cocaine and heroin.
Chris Farley attended almost 17 stints in a rehab center, but still, he could not control the abuse of drugs. Before Chris Farley's death, he was involved in a four-day binge that involved the consumption of various drugs. 
Firstly, his binge started at a club named Karma, where he enjoyed the party till 2 AM. The next day, he attended an anniversary party and later moved to a pub crawl. The next day, Farley spent time with a call girl paying $300 allegedly. On that day, Farley again took cocaine with her and he had a great interest in providing cocaine to her.
Chris Farley's Death: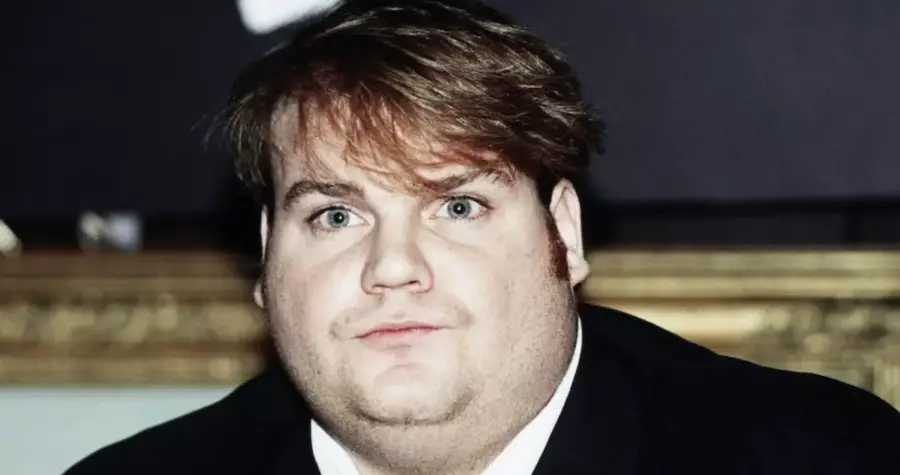 According to the police, there is no foul play in his apartment and the cause of death is the use of drugs. After his death, it took a week to get the reason for his death. Based on the toxicology report, the cause of death is clearly 'Speedball.'
While some suggested the cause of Chris Farley's death to be drug abuse, others considered it to be heart failure. In January 1998, the media revealed the cause of Farley's death to be the overdose of cocaine and morphine. Such a deadly overdose combination of these two drugs is 'Speedball.'
Moreover, a similar incident happened in 1982 that took the life of the hero, John Belushi. He too died of the same reason for the consumption of two drugs.
From the blood tests, it was clear that Farley used some antidepressant and antihistamine drugs. They also found some traces of marijuana in his blood but not alcohol.
Conclusion:
Thus, this is all about the popular comedian, Chris Farley's biography and the reason behind his death. Go through the article to know about the movies where he made his appearance.
Also read: Judy Tenuta, 72-Year-Old Stand-Up Comedian, Passes Away